Description
Omas Arte Italiana Vision Fountain Pen-Liquid Green
This pen is on consignment but is in like new condition.  It comes complete with original box.  It is equipped with an 18k Fine nib.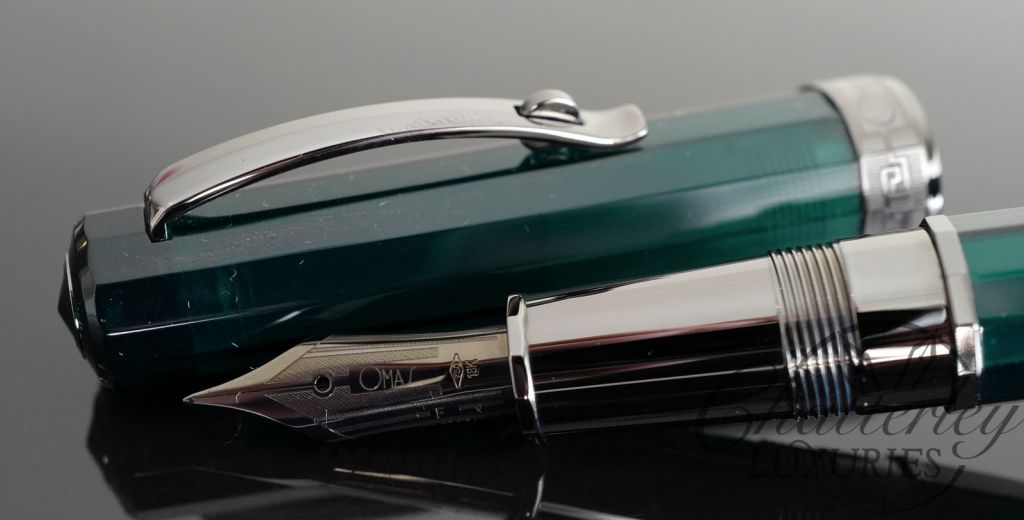 The 2015 Arte Italiana Art collection was a new OMAS inspiration. Made for the first time in semi-transparent Cotton Resin, following the historical Lucens models, made to reveal the ink loading into the barrel, the Art Collection is inspired by watercolor paintings and by gentle tones liquid blue and liquid green.
Enriched by ultra-black ruthenium plating, the translucent green resin reveals the inner mechanics of the piston filling system and of the writing group.
This collection is limited to 331 pens per color.