Description
Onoto Magna Classic Havana Brown Fountain Pen
This pen has been lovingly used.  It is equipped with a 18kt Broad nib.  There is some patina on the 3 bands of the cap.  It comes complete with box and papers.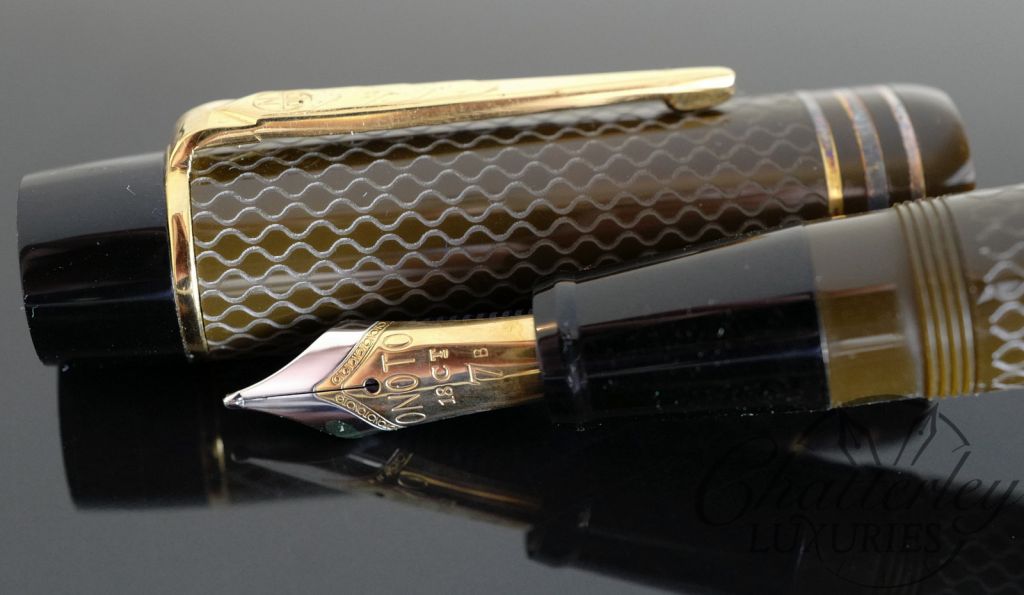 This distinctive fountain pen in textured Brown is complemented by Gold Plated Sterling Silver fittings and is instantly recognizable as an Onoto.
Hold the Magna Classic and you will marvel at its perfect balance and how tactile it feels – it is a robust pen, thanks to its durable, high density acrylic composition.
Based on the style and shape of one of the Onoto Magna of 1937, this Magna Classic has 3 sterling silver cap bands with the famous Onoto Chevron clip.
The distinctive Onoto logo is carved into the cap button with a frosted background, making it instantly recognizable, and the barrel button finishes the overall luxury feel.