Parker Duofold Centennial Marbled Burgundy Fountain Pen
This pen is pre-owned, but is in excellent condition.  It does not come with box or papers.  It is equipped with an 18k Broad nib.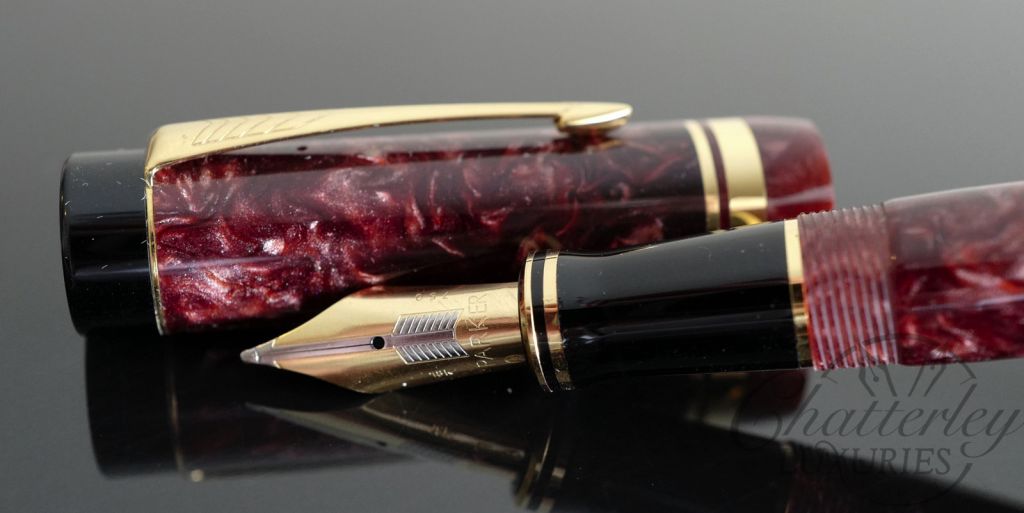 About Parker
Parker has always been a powerhouse of innovation. This stream of infinite ingenuity began when George Parker himself designed the remarkable Lucky Curve fountain pen. A truly revolutionary creation, it started the company on its famous journey 125 years ago. Parker carries on this tradition of innovation within its manufacturing processes, developing its people and skills to keep this spirit alive and at the core of Parker's values.