Parker Vacumatic1939 Vacumatic Sr Maxima Deluxe in Golden Laminated Fountain Pen
This amazing and rare pen was bought from Go Pens and the Late Gary Lehrer. Its a 1939 Parker Vacumatic Sr. Maxima Deluxe in Golden Laminated (very rare). The "Deluxe" models are much rarer, produced for jewelry stores so they had unique models, not competing in kind with those in pen shops. GFT. Visualated. GFT. Double-jeweled. Visualated barrel. Two-toned, medium/fine nib. Near mint+.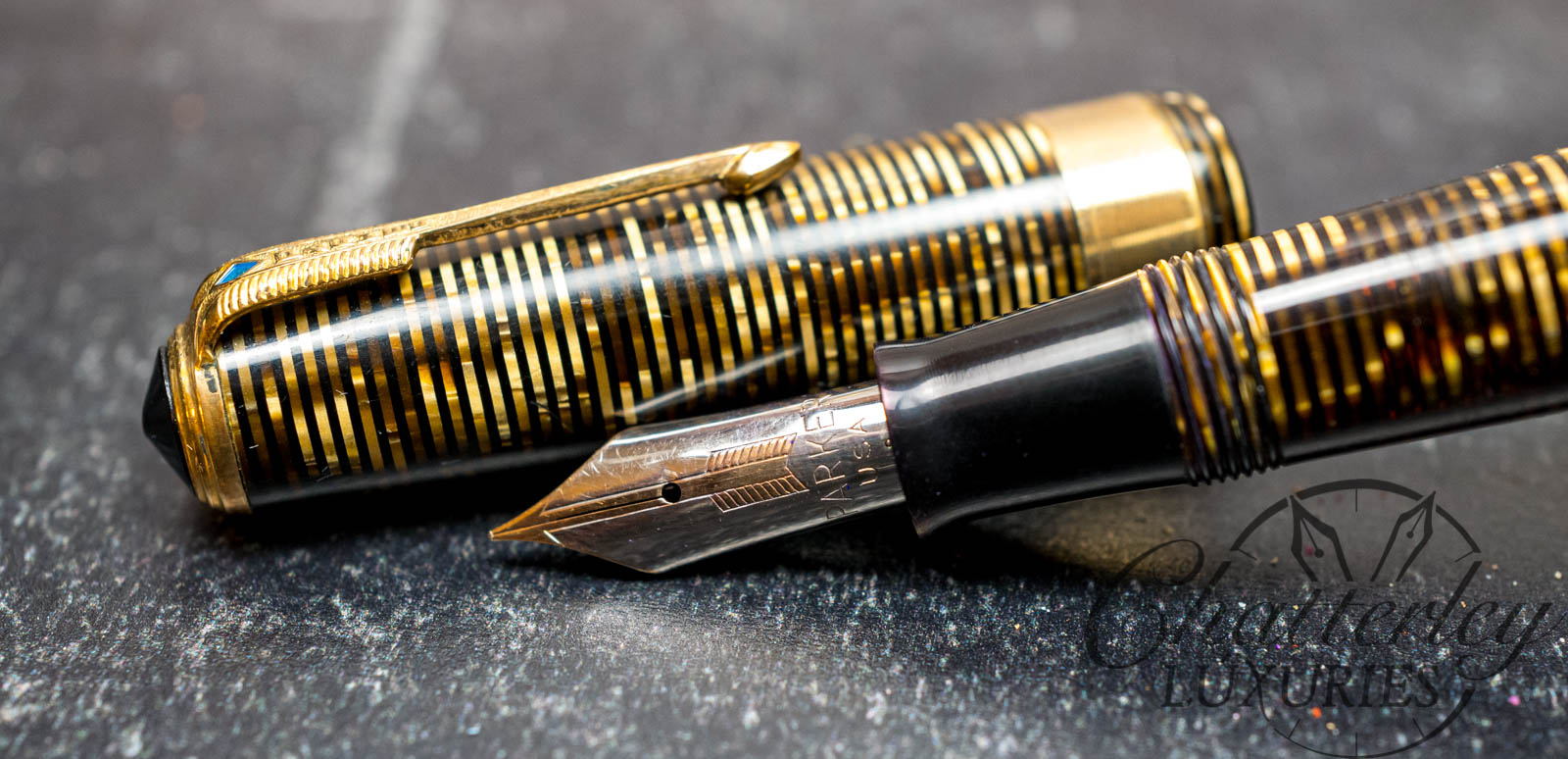 About Parker
Parker has always been a powerhouse of innovation. This stream of infinite ingenuity began when George Parker himself designed the remarkable Lucky Curve fountain pen. A truly revolutionary creation, it started the company on its famous journey 125 years ago. Parker carries on this tradition of innovation within its manufacturing processes, developing its people and skills to keep this spirit alive and at the core of Parker's values.