Pelikan Fire Limited Edition Fountain Pen
This pen is NOS (New Old Stock) It comes complete with box and papers. The outer white box and slight tear in it, but other than that, the pen, box and everything is perfect.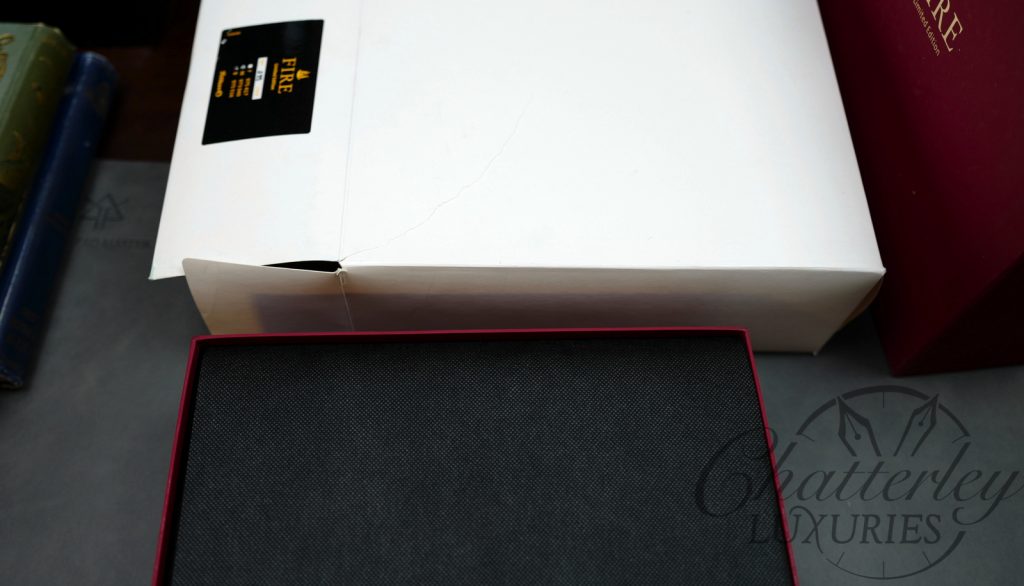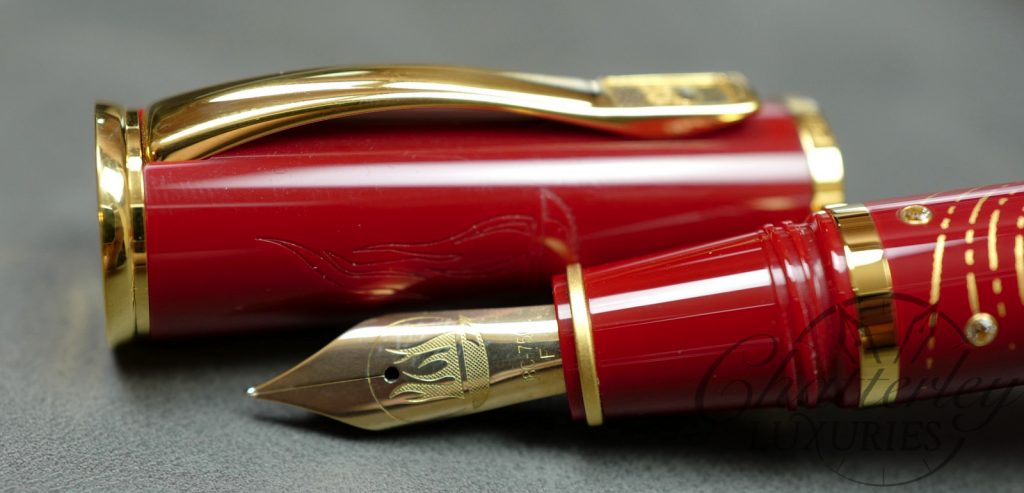 Fire
The third fountain pen in the series "Achievements of Civilisation" celebrates the art of taming fire. The two previous models were "Evolution of Script" (2007) and "Calculation of Times" (2008).
The most important motif is the bowl filled with fire. History tells us that in former times, our ancestors had to wait for lightning to strike before they could 'catch' the flames. They filled skulls with oil in order to preserve the special flames that gave warmth, kept wild beasts at bay and helped to prepare food. Today, fire is just a match away, but to celebrate this achievement of civilisation,the bowl of fire is depicted on the clip, the especially created nib, and the cap.
The barrel is made of brass and lacquered several times in a vivid red. Every flame on the barrel is first lasered, then plated with 24 carat gold. Five real Topaz gem-stones make the sparks come alive. The nib is made of 18 carat/750 gold and has an iridium grain at the tip. This Limited Edition is available in the nib sizes F, M, and B.
When burning wood, our forefathers learned to produce embers hotter than 500° Celsius (900° Fahrenheit) that were valuable for their survival. The limited edition "Fire" is dedicated to this ability and is restricted to 500 writing instruments worldwide. It was launched in August 2010.
The Limited Edition Fire is delivered in an elegant red gift box with a matching booklet that gives a delightful account of the theme and the intricate details of the fountain pen.
The "Fire" fountain pen has been released in the year 2010 and is limited to 500 pieces.