Pelikan Limited Edition Souverän M1000 Maki-e Seaside Fountain Pen
This pen is used, but like new with box or papers. It has an 18C Fine nib and is number 45/88.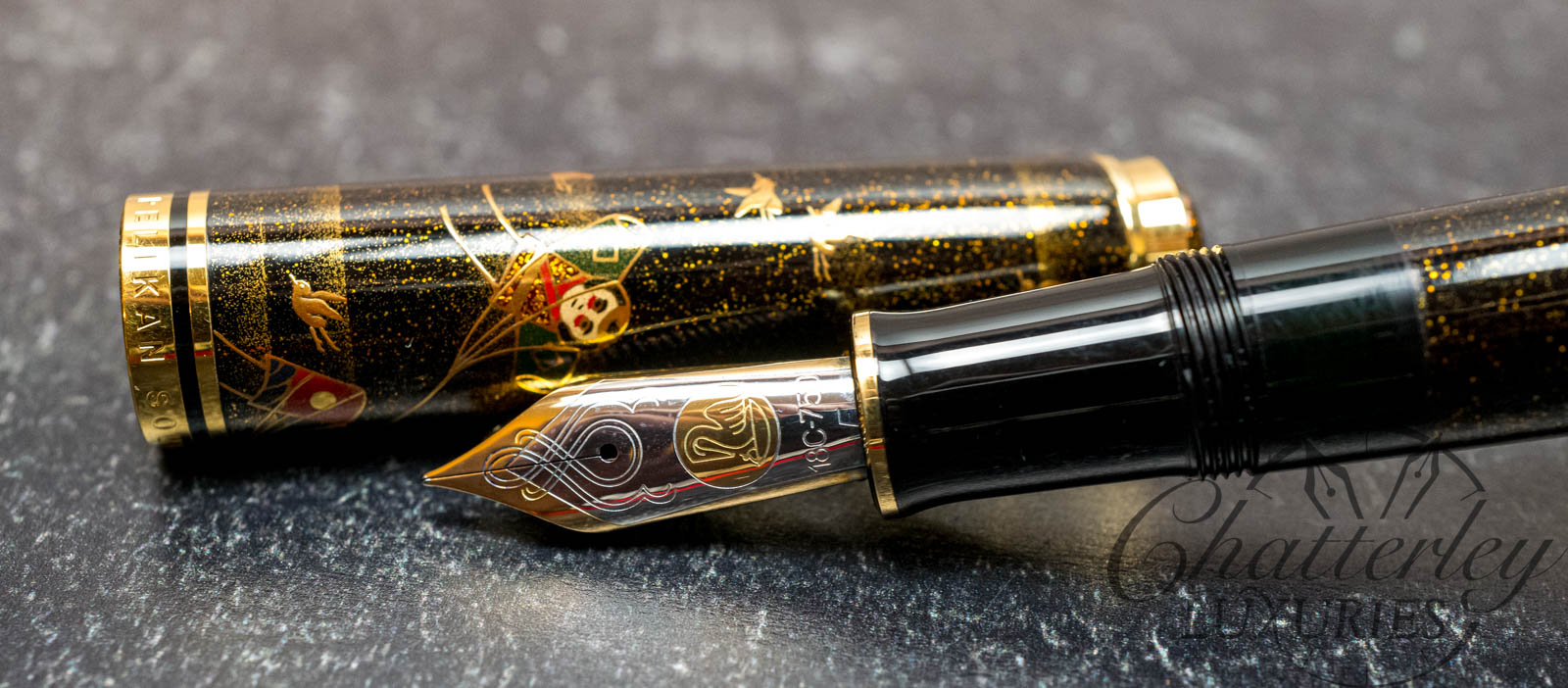 Maki-e is the art of Japanese lacquer painting and is renowned for its beauty and artistry.  This distinctive and unique fountain pen was crafted and drawn using the Kaga-Togidashi-Taka-Maki-e techniques.
The glittering water of the curling wave on the barrel immediately draws the eye to this fantastic painting of Maki-e artist Shozo Nakamura. He modeled the design of the Pelikan "Seaside" fountain pen on the painting "The great wave of Kanagawa" by Hokusai Katsushika. Due to the skilful use of tiny pieces of mother-of-pearl and egg shell, the painting on this extraordinary Pelikan M1000 fountain pen comes alive. To complete the seaside feeling, the cap is decorated with two Japanese traditional kites, also taken from the Edo Era, and plover birds that swoop over the waves.