Description
Pelikan M800 Grand Place Fountain Pen
This pen has been lovingly used.  It comes complete with box and papers.  It is equipped with an 18k Fine nib.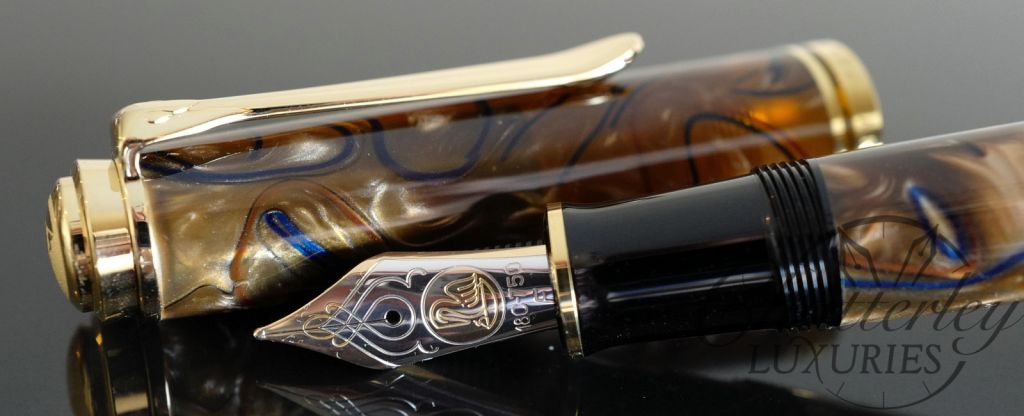 Pelikan pays tribute to the world's most celebrated places with the new Special Edition 800 "Grand Place" fountain pen. The limited production honors the breathtaking Grand Place, situated in the heart of Brussels' old town. The square is lined with old guild houses that have wonderful Renaissance and Baroque façades reflecting their glorious past. Built in the 15th century, the Grand Place became a symbol of the city's independence from the aristocratic government. Today, Brussels serves as the headquarters of the European Union, lending international flair to the Belgian metropolis.
Pelikan's M800 Grand Place captures the personality of this special place in the complex patterns of brown, blue and cream cast resin set with gold-plated rings and accents. The oversize Pelikan 800 fountain pen has an 18K gold and rhodium nib and a traditional piston-filling system.