Pelikan Souverän M1000 Raden Green Ray Limited Edition Fountain Pen
This pen is pre-owned, but never inked or dipped. Like new with box and papers. It has a Medium nib.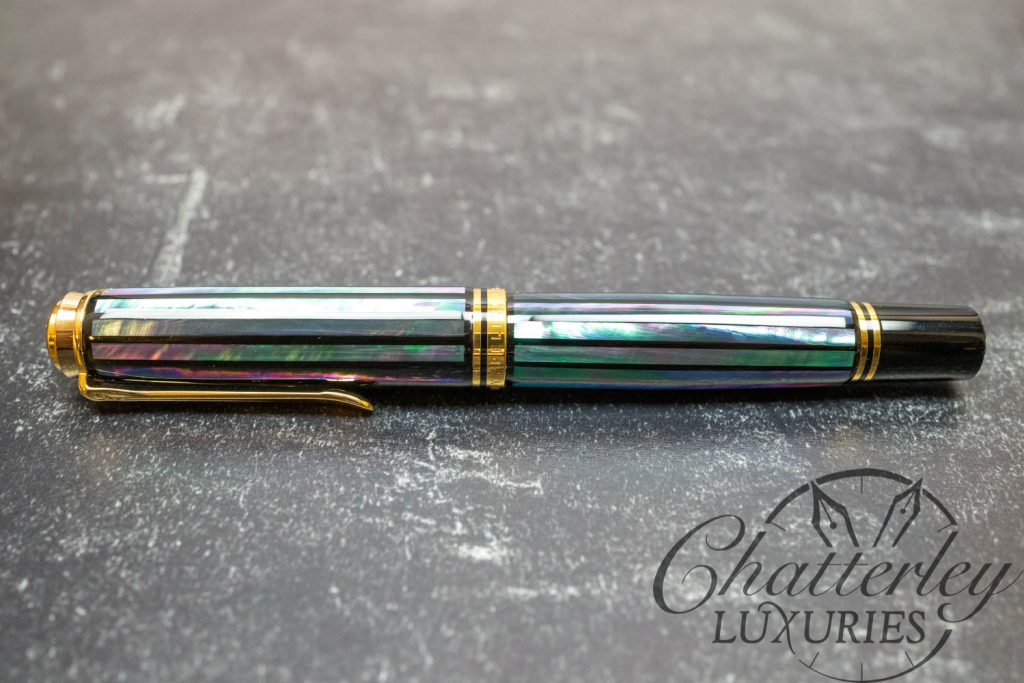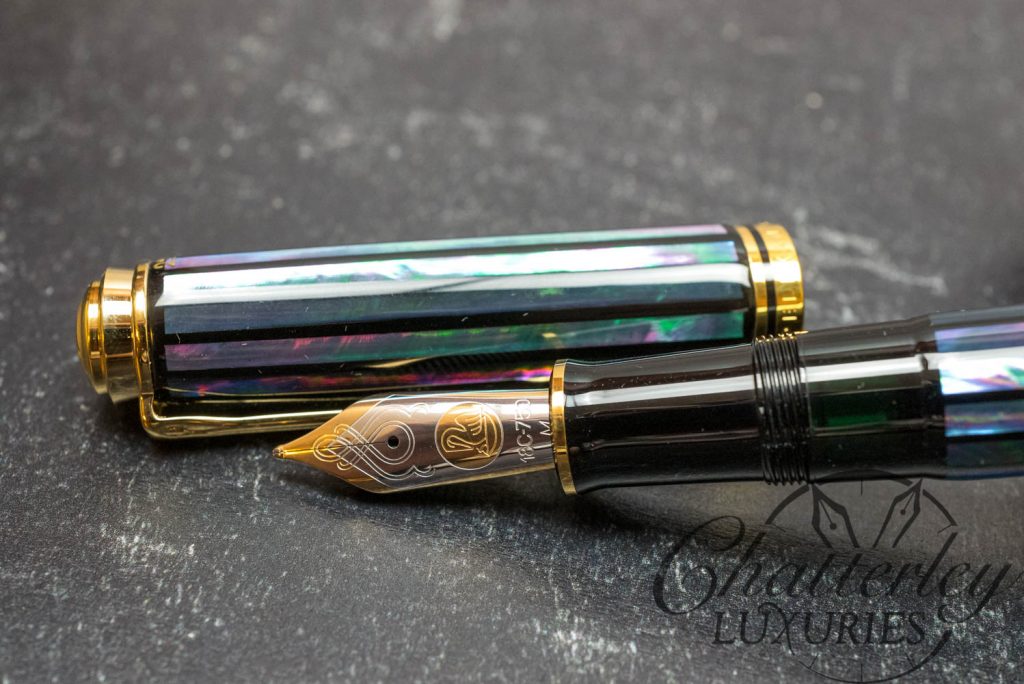 Raden is a traditional Japanese decorative craft mainly used for lacquer ware and woodwork. Working with small pieces of precious shell material, the master artist creates a unique and distinctive striped fountain pen which is impressive and a piece of art. Each individually produced piece is crafted by hand and truly unique.
The first step to create the M1000 Green Ray fountain pen is
to give the surface a deep black impression by using the special Japanese Urushi lacquer. Then the traditional stripes are made with particles from Australian abalone. These wide green colored mother of pearl stripes are crafted to create a fascinating interplay of colors that glisten and shimmer in the sunlight.
In the next step the stripes are fixed to the cap and barrel
by coating of lacquer. Finally, the artist individually signs and numbers each fountain pen with the Maki-e technique.
Pelikan is pleased and proud to offer this new Limited Edition Raden series, which combines the wonderful Japanese decorative craftsmanship to fountain pen models of its famous Pelikan Souveraen series.
The Raden M 1000 Green Ray fountain pens are pieces of delicate art with finely-chased 18 carat gold nibs in the size M, all accentuated with a rhodium décor. Each fountain pen
is presented in a traditional Japanese gift box which is made of Paulownia wood.
The Raden M1000 Green Ray will be available as from March 2020 in a limited edition of 400 pieces worldwide.