Pilot Custom 743 Fountain Pen
This pen is pre-owned, but has never been used.  It comes complete with box and papers.  It is equipped with a 14kt SFM nib.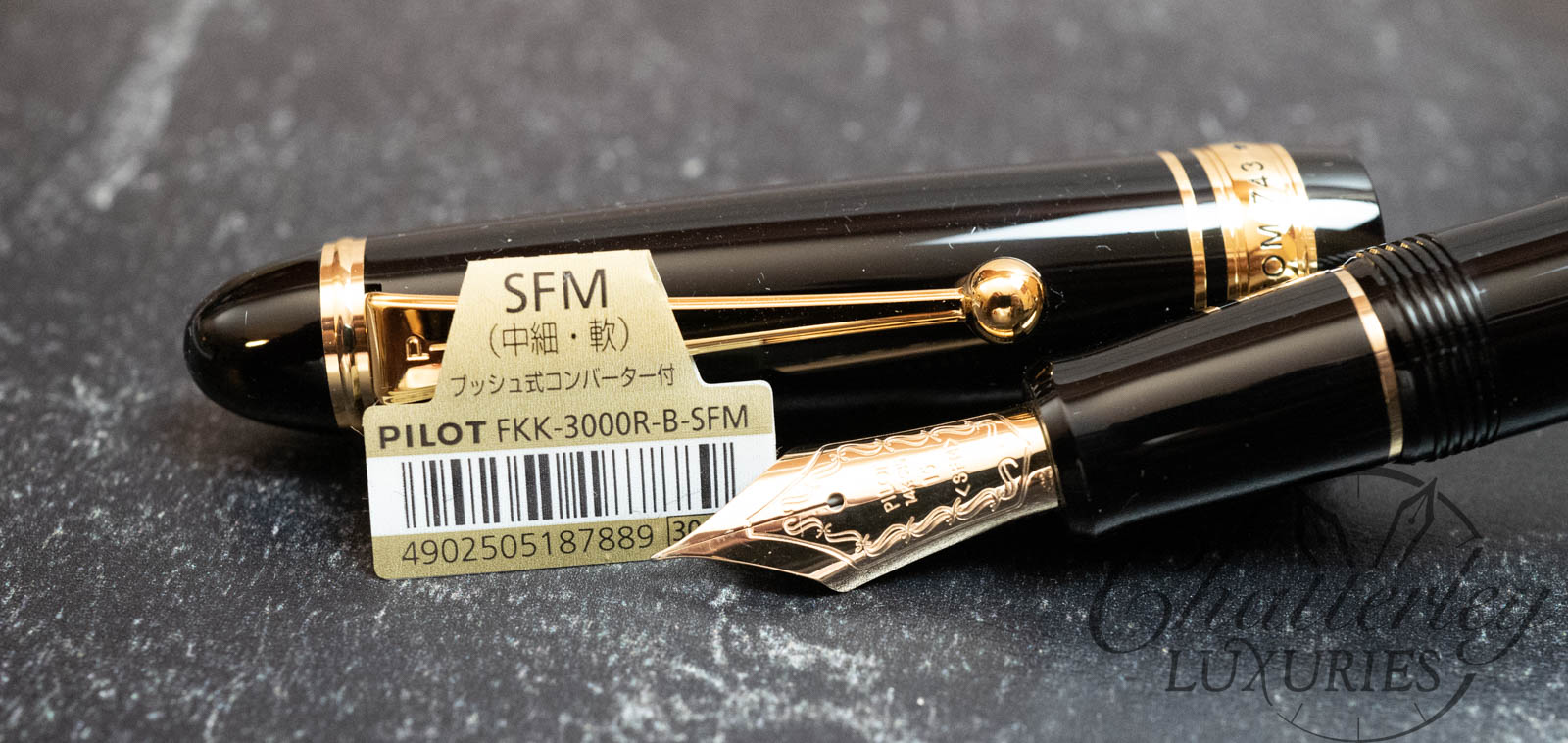 This gorgeous Pilot Custom 743 fountain pen comes in a black resin body with gold accents. The #15 size 14k gold nib comes in a wide range of nib size options. Each nib has a unique, smooth and effortless writing experience.
The Custom 743 fountain pen has the same size body as the Custom 823 but fills with a CON-70 converter or Pilot ink cartridge.