Stipula Etruria Limited Edition Rainbow Green Fountain Pen
This pen has been lovingly used.  It comes complete with box, papers and is equipped with a Titanium Flex nib.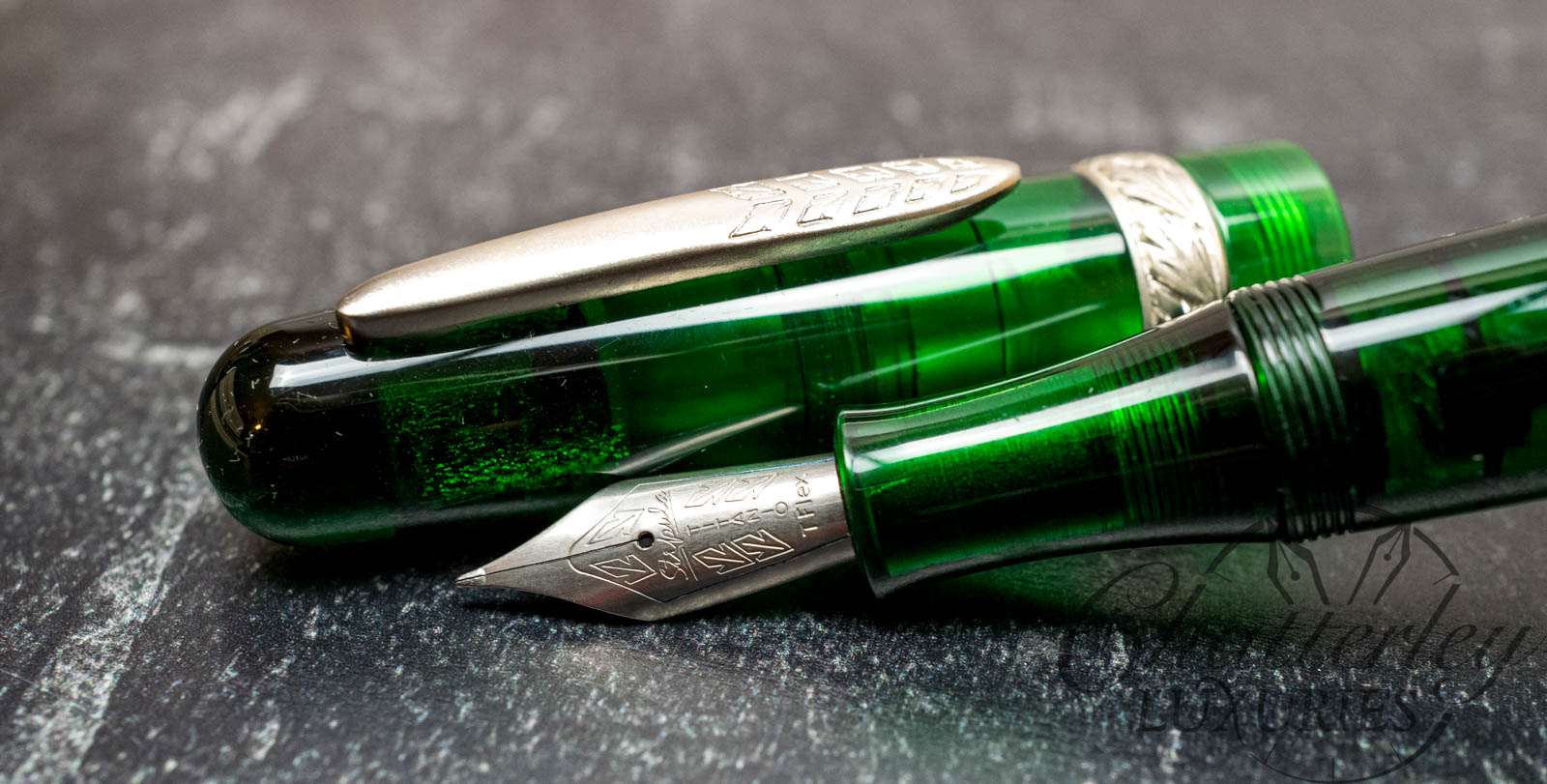 This collection of pens is based on the classic Etruria historical collection, but with some brand new characteristics.
First of all, the new clear acrylic colors which offer a wide range of choices: clear orange, clear yellow, clear crystal, clear green, clear blue and clear red; this huge variety is the reason of the name of the collection!
This oversize shaped-Etruria can be offered in piston version where you can enjoy the possibility of seeing the colors of the chosen ink inside the barrel of the pen.
Fills via internal piston mechanism; Bottle fill only
Limited to 351 pieces of each color