This pen is inspired by the famous car introduced by Henry Ford in 1908, the so called "T- Model". The "T Model" fountain pen with it's dynamic and slender design, is both sober and elegant has been conceived following the same principles that inspired the historical automobile model. Simple and solid, essential in its metal details that add, besides their functionalities, a touch of delicate and pure refinement.
Model T Sahara captures the colors of the desert and when you write with this magnificent writing instrument you can feel the warmth of sand between your hands. The sparkle of the oases in the desert is found in the bright rings on the cap. Available as fountain pen with titanium nib, speedball and ballpoint (limited editions of 351 pieces **).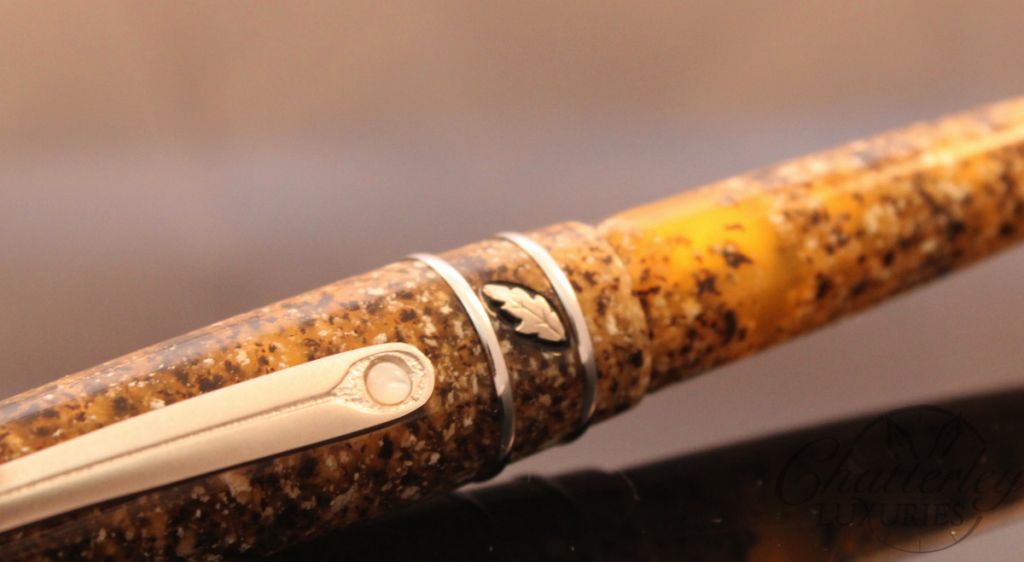 This edition of the Model -T, the Sahara, was created in resin resembling sand, features steel trim and is a twist ballpoint.
MSRP on the Stipula Model-T Sahara Sand Twist Ballpoint Pen is $150