Taccia Staccato Black Resin Fountain Pen
This pen has been lovingly used.  It comes complete with box and papers.  It is equipped with Parker vintage gold Gena Salorino CI Medium nib.  It also comes with an extra Stell JoWo Fine nib.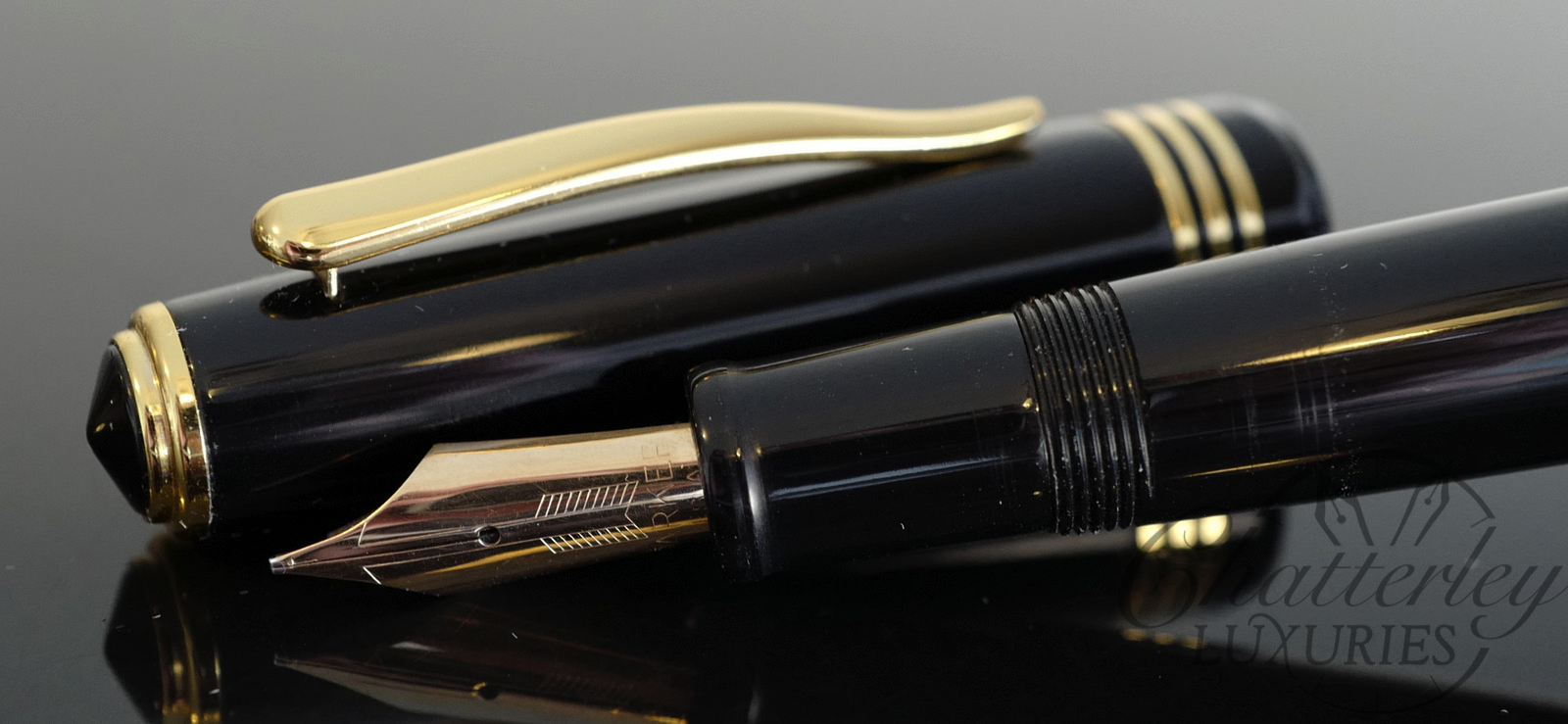 In music notation, a staccato calls for a note to be played in a jumping style, where a note is played almost like an exclamation mark. It is commonly used to accent or highlight certain passages, and is notated by a single dot over or under the music note.
Taccia proudly presents its Staccato Collection as a reminder of this intriguing musical technique.
With extra attention paid to the balance, the finish, and the accents, the Staccato was built to be both a daily writer and a stunning pen. Hand turned Italian resin is precision cut and expertly polished by tumbler and by hand for several days to achieve its luster and look. Gold and Silver-pressed appointments complete this handsome writing instrument.