Visconti Caesar's Firenze Limited Edition Celluloid Fountain Pen
Florence, as we know it, came into existence in Roman Times. From around the eighth century B.C. until 59 B.C., central Italy was ruled by the Etruscans.
It was in the reign of Julius Caesar that Florence came into existence. In the year 59 B.C. he established a colony along the narrowest stretch of the Arno, which is the point where the famous "ponte vecchio" crosses the Arno. After conquering the Etruscans, the Romans established Florence as an important trading centre around the third century A.D. 
This pen is dedicated to this…
This Edition is Limited to 59 pens in each trim (Rose gold and Rhodium) commemorating the Founding of Florence as we know it today, in one of Visconti's most popular Celluloids, Arno River Blue (Titanic).
These pens fill via Visconti's ever popular high capacity Power Filler and have 18k gold nibs. Packing is also specialized for this pen in blue.
The pen is a BRAND NEW shape for Visconti and I believe any other brand out there. Its a circular pen, but has 2 facets. But not directly on the sides, the facets are slightly closer together on one side of the circle. This gives the pen not only a great look, but also feels very nice in the hand.
The pen is oversized, slightly larger than a power filled Opera Fountain Pen. (Comparison picture at the very bottom)
Rhodium Version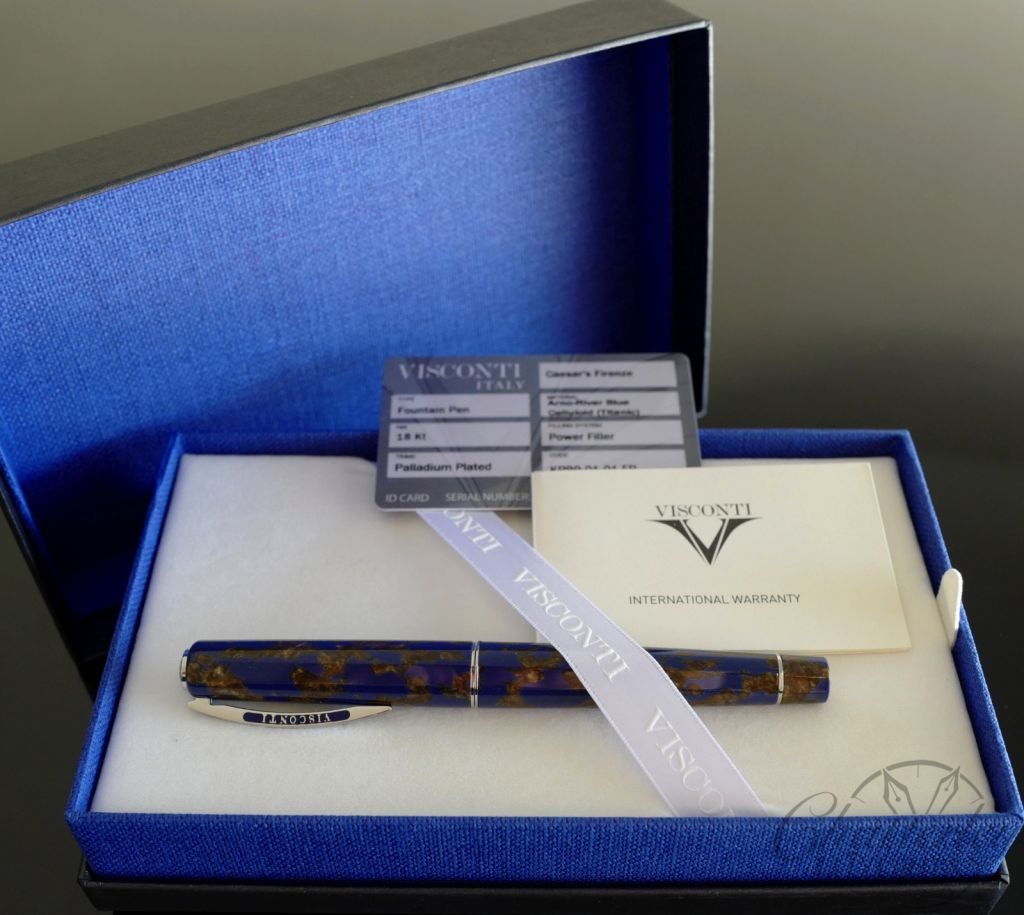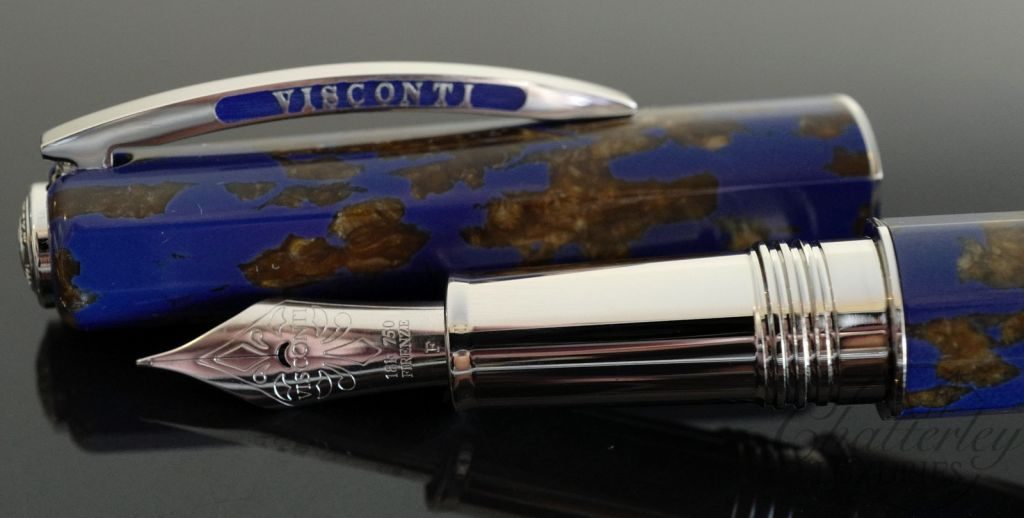 Rose Gold Version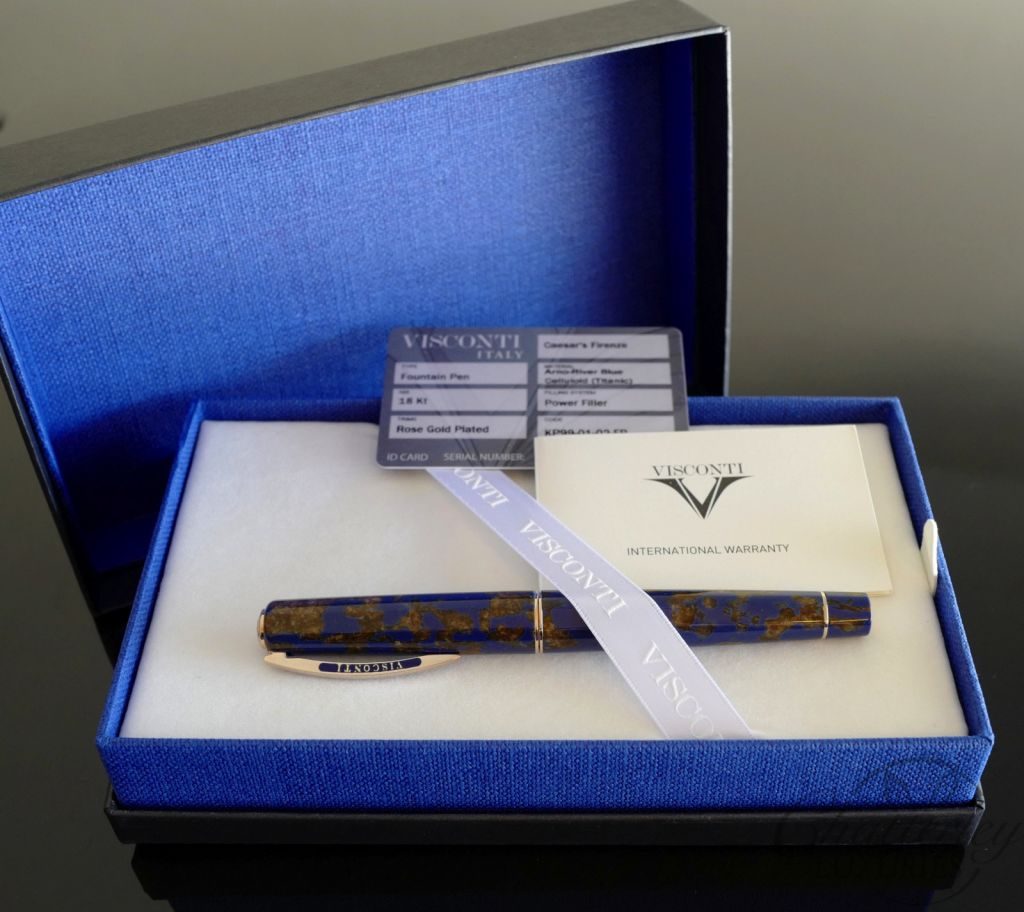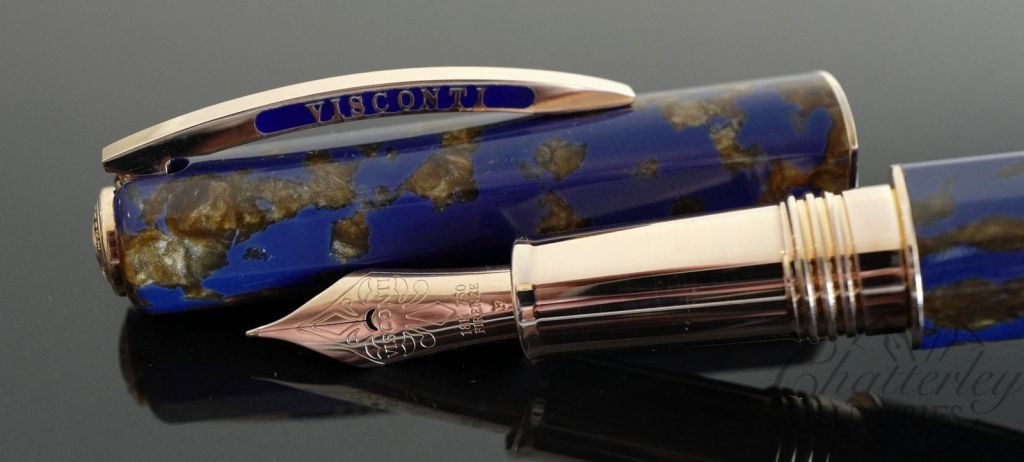 Here are a few pictures to show off the 2 facets.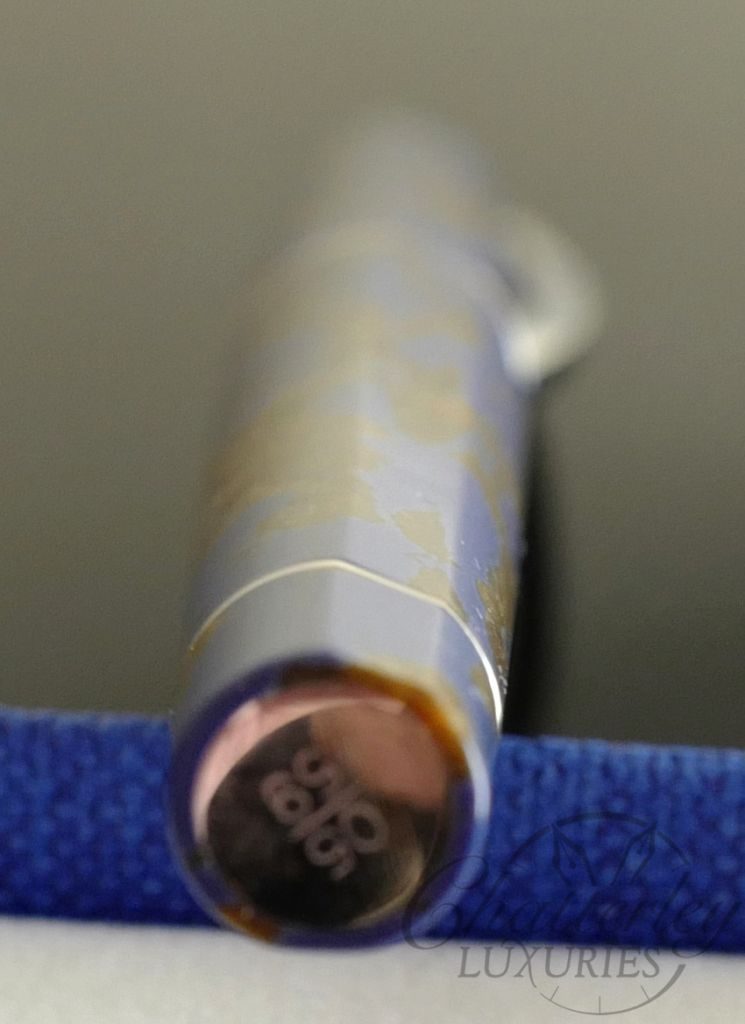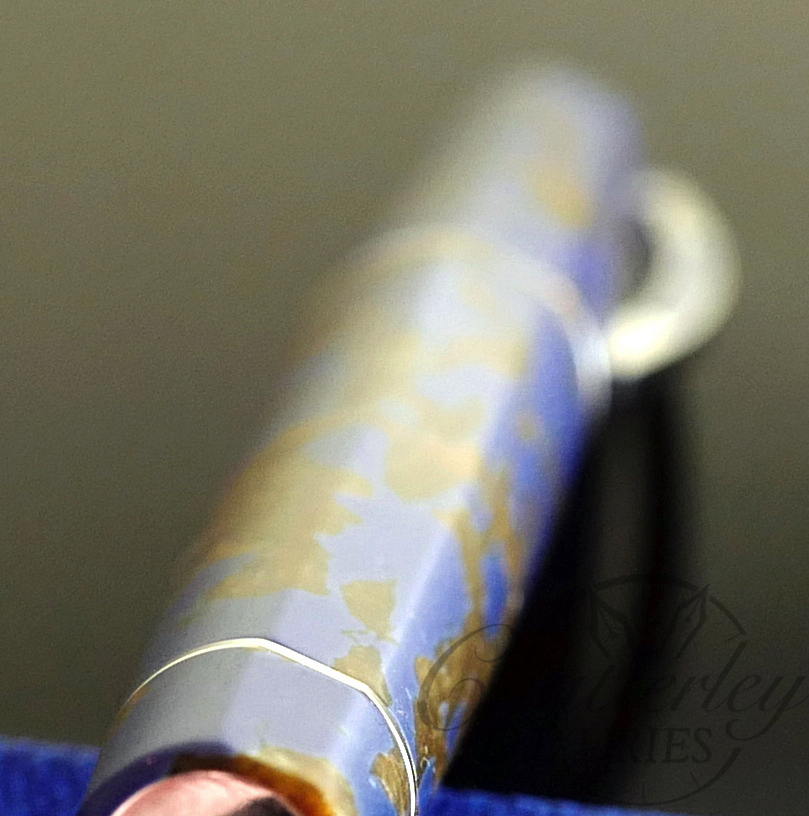 Here is a comparison of this pen next to the Power Filled Opera. As you can see, its slightly thicker at the middle, but tapers in more.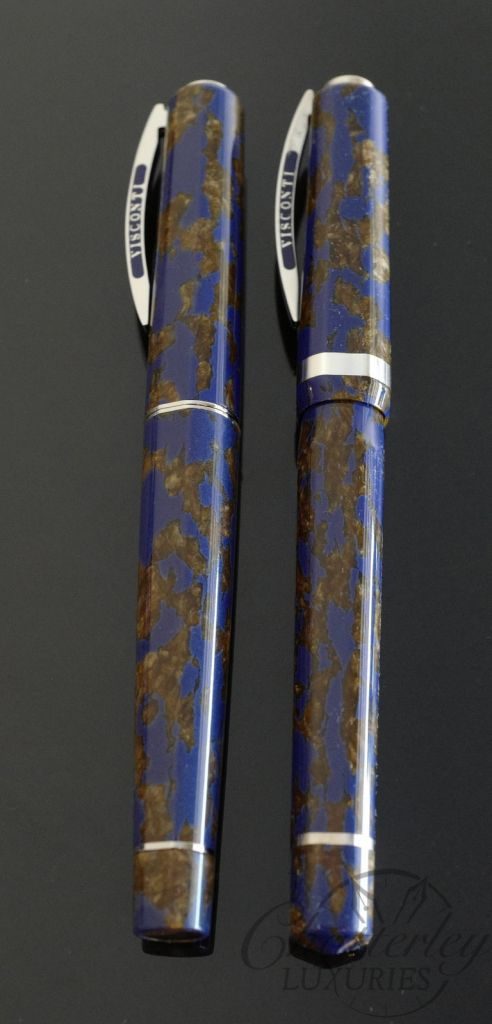 Nib-18k Gold
Filling- Power Filler
Material-Celluloid Nitrate in Arno River Blue
Nib size-#6 Oversize
Pen size-"Maxi" Oversized
Shape-Double Faceted/Round