Visconti Divina Elegance Wave Collection
In stock and ready to ship!
Contact us for our Chatterley Loyalty discount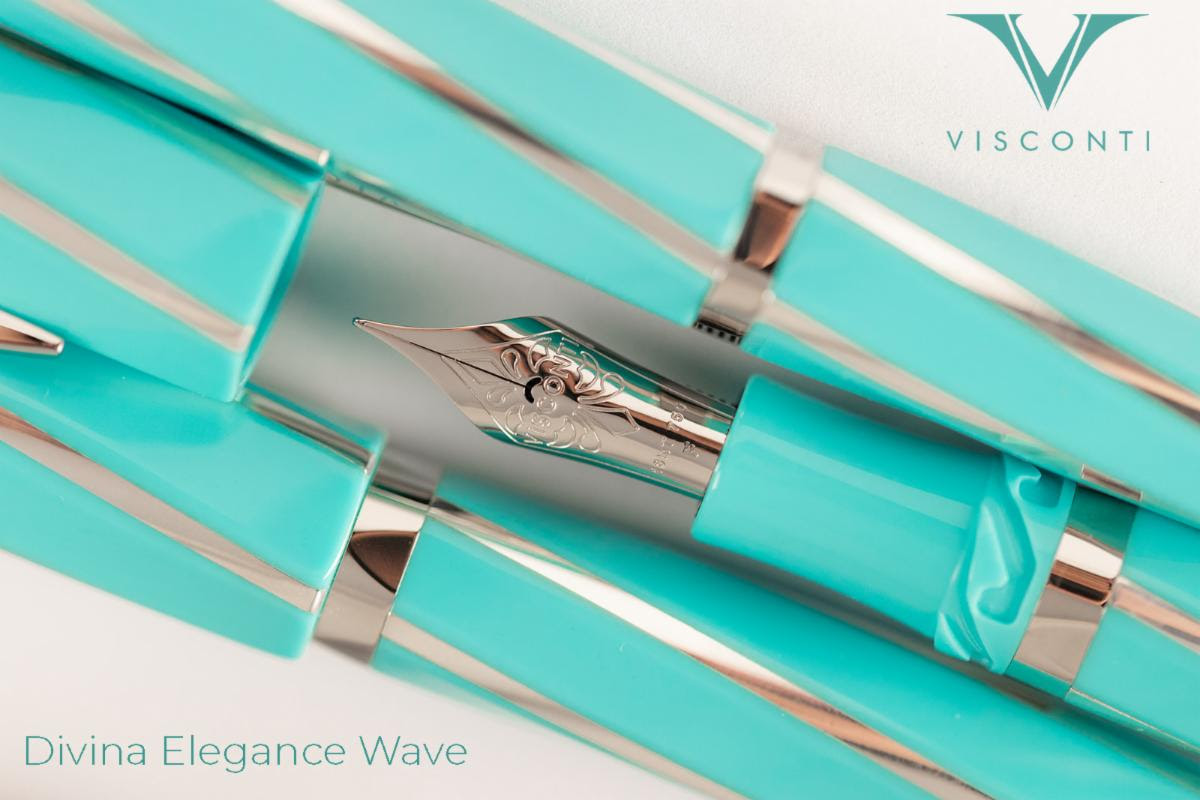 Visconti is delighted to announce the latest addition to their iconic Divina collection, the 'Divina Elegance Wave'. The collection carries in its DNA the Italian Renaissance and the golden rule which is thought to convey the key to knowledge and beauty and draws inspiration from the powerful, calming sea.
Divina Elegance Wave
The power and elegance of the sea is captured by the new collection and the Divina features a classic spiral shape recalling the nautilus, a symbol of divine proportion. Waves bring life to the calm ocean. They represent the passage of time, the ways things change while remaining the same and, above all, they bring clarity, regeneration, and joy to whomever experiences their energy.
The seafoam green color and twisted sterling silver accented barrel of the Divina Elegance Wave invites us to catch a wave in the fresh sea breeze without ever having to leave home.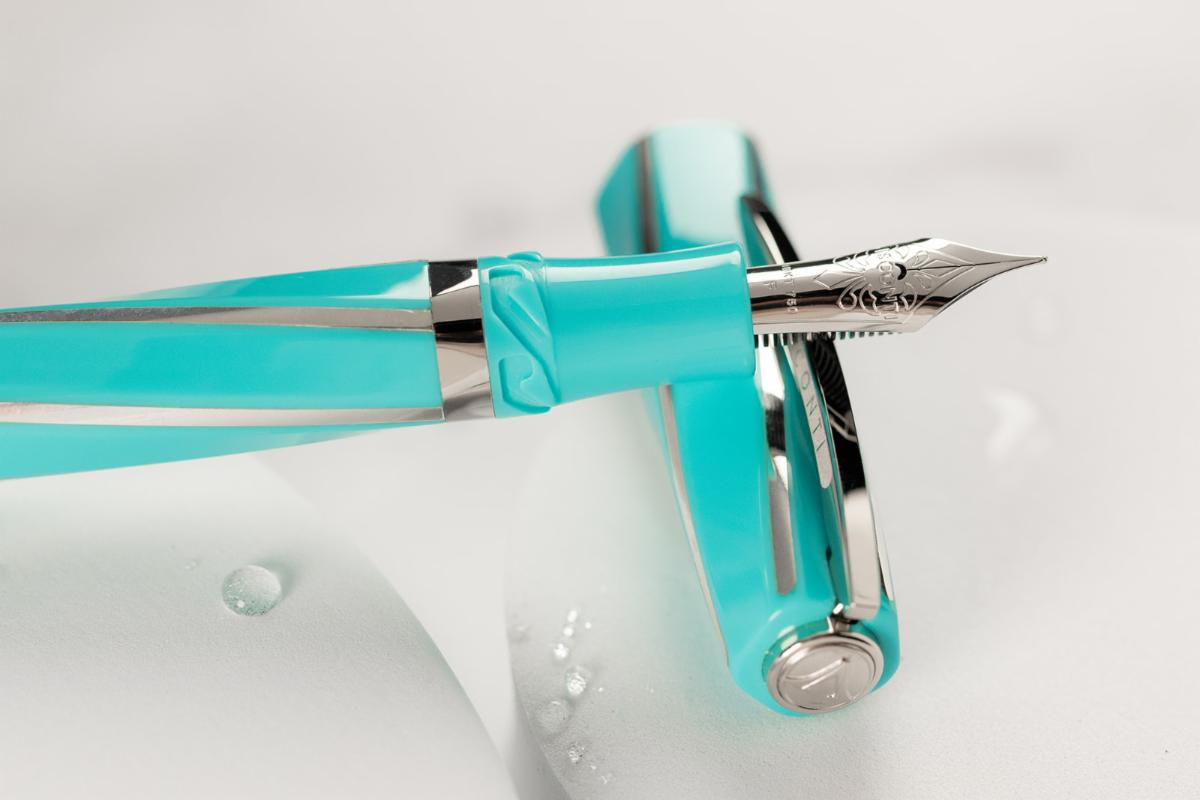 Available in fountain pen, rollerball and ballpoint. The fountain pen fills with the Visconti pull and turn piston mechanism and is completed with Visconti's 18kt gold in-house nib, available in EF, F, M, B, and Stub widths.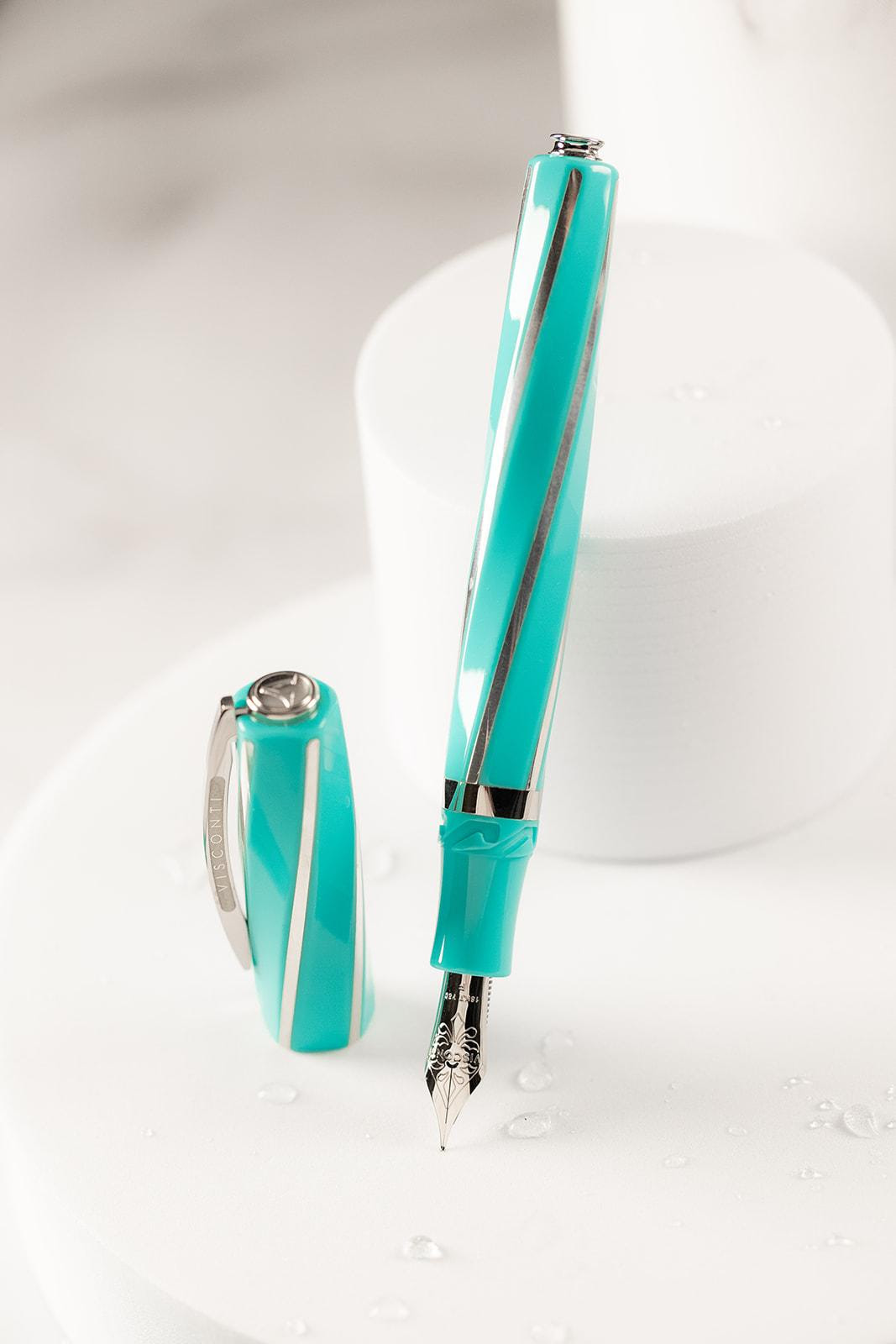 Here is a video of how the Divina model of pens with the silver inlay.
This model is also available in a Rollerball and Ballpoint.