---
Visconti Divina Matte Bordeaux Fountain Pen
Contact us for our Chatterley Loyalty discount, info@chatterleyluxuries.com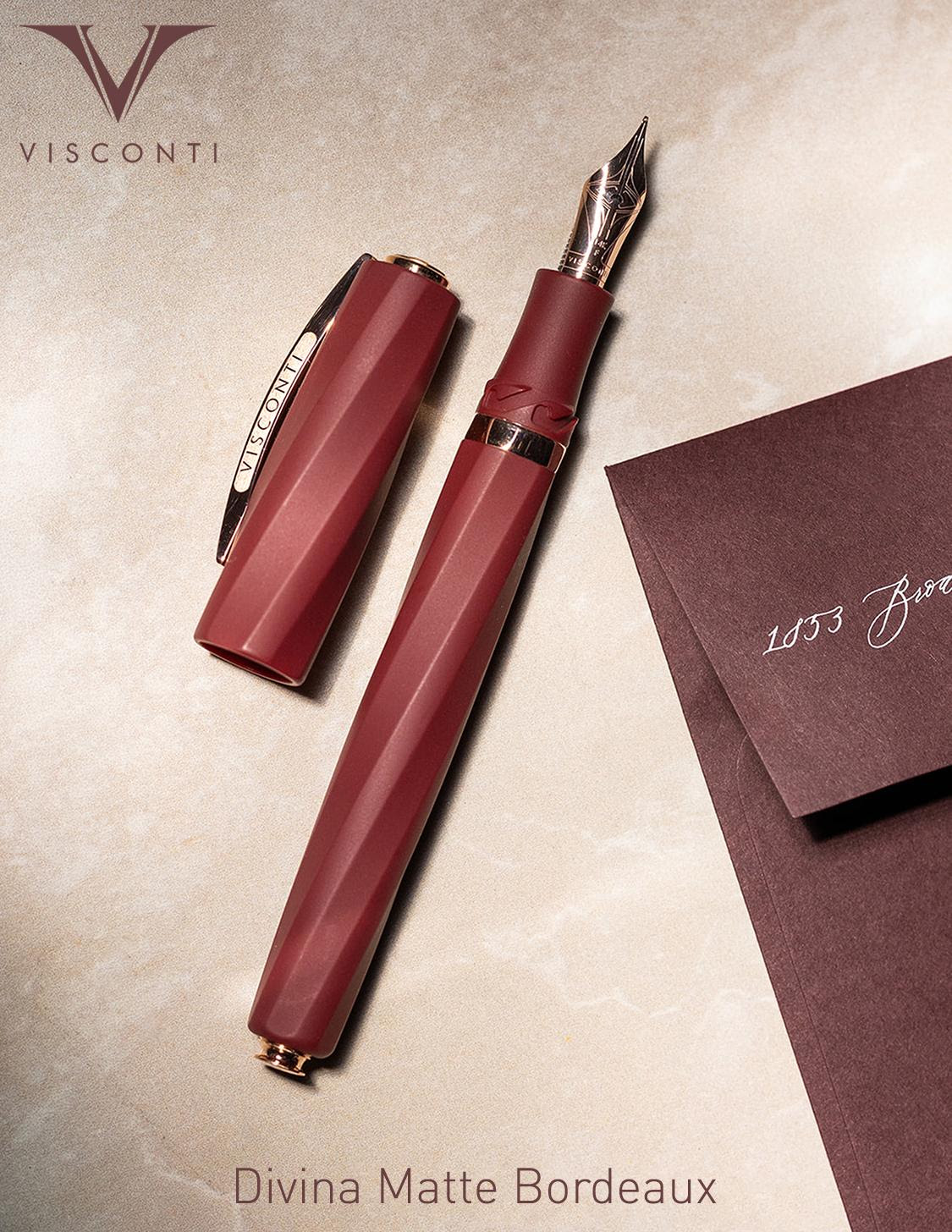 Visconti is thrilled to announce the launch of the new Divina Matte Bordeaux, a stunning addition to the Divina collection that stays true to Visconti's heritage. The Visconti Divina is more than just a pen, it is a masterpiece of design and craftsmanship that draws inspiration from the Italian Renaissance and the golden ratio. This sophisticated collection features a deep Bordeaux resin color accented by rich rose gold trims.
"The description of this proportion as Golden or Divine is fitting perhaps because it is seen by many to open the door to a deeper understanding of beauty and spirituality in life."
-H.E. Huntley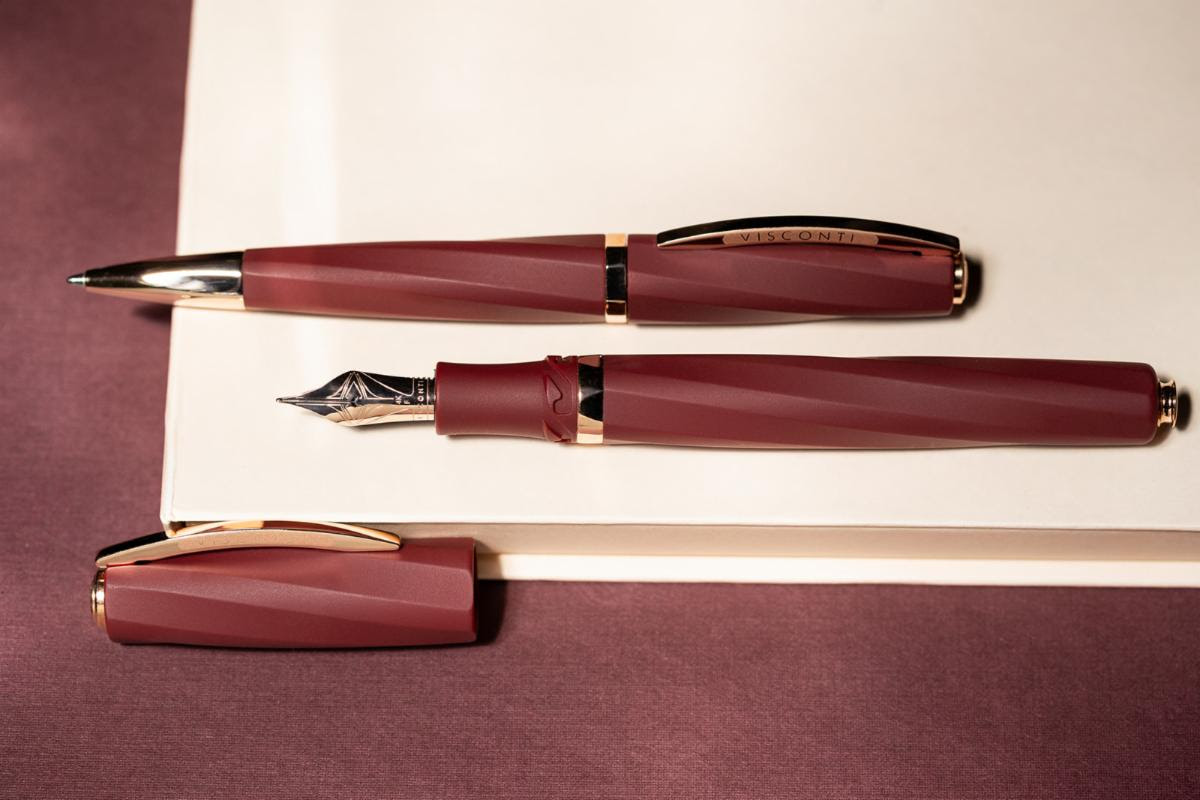 Divina Matte Bordeaux
The collection is designed following the rules of the Golden-Ratio where the cap is 0.618 of the entire length of the pen itself. The pen has a pentagonal shape that symbolizes the harmony of the four elements which give birth to the Divine fifth element, and a spiral body that reflects the natural beauty of mathematical patterns such as those found in the nautilus shell. Its The charming matte Bordeaux color gives this pen a seductive air, delicately balanced by the rose gold trim details that add a touch of sophistication. The Visconti Divina is a pen that will make you feel like a true artist with its smooth and elegant writing experience and exquisite, rich red color.
Available in fountain pen, rollerball and ballpoint. The fountain pen fills with the Visconti pull and turn piston mechanism and is completed with a 14kt gold nib.
14kt Gold Nib
The Divina Matte Bordeaux fountain pen features Visconti's 14kt gold in-house nib with rose gold plating, available in EF, F, M, B, and Stub widths.
MSRP $995