Visconti Erotic Art Kamasutra Limited Edition Fountain Pen
This pen is pre-owned, but in like new condition.  It comes complete with box and papers.  It is equipped with an 23k Palladium Medium nib.  It is LE #119/388.
The pictures taken below do not show the concealed pictures because of mature content. If you would like to see more pictures, please contact us directly.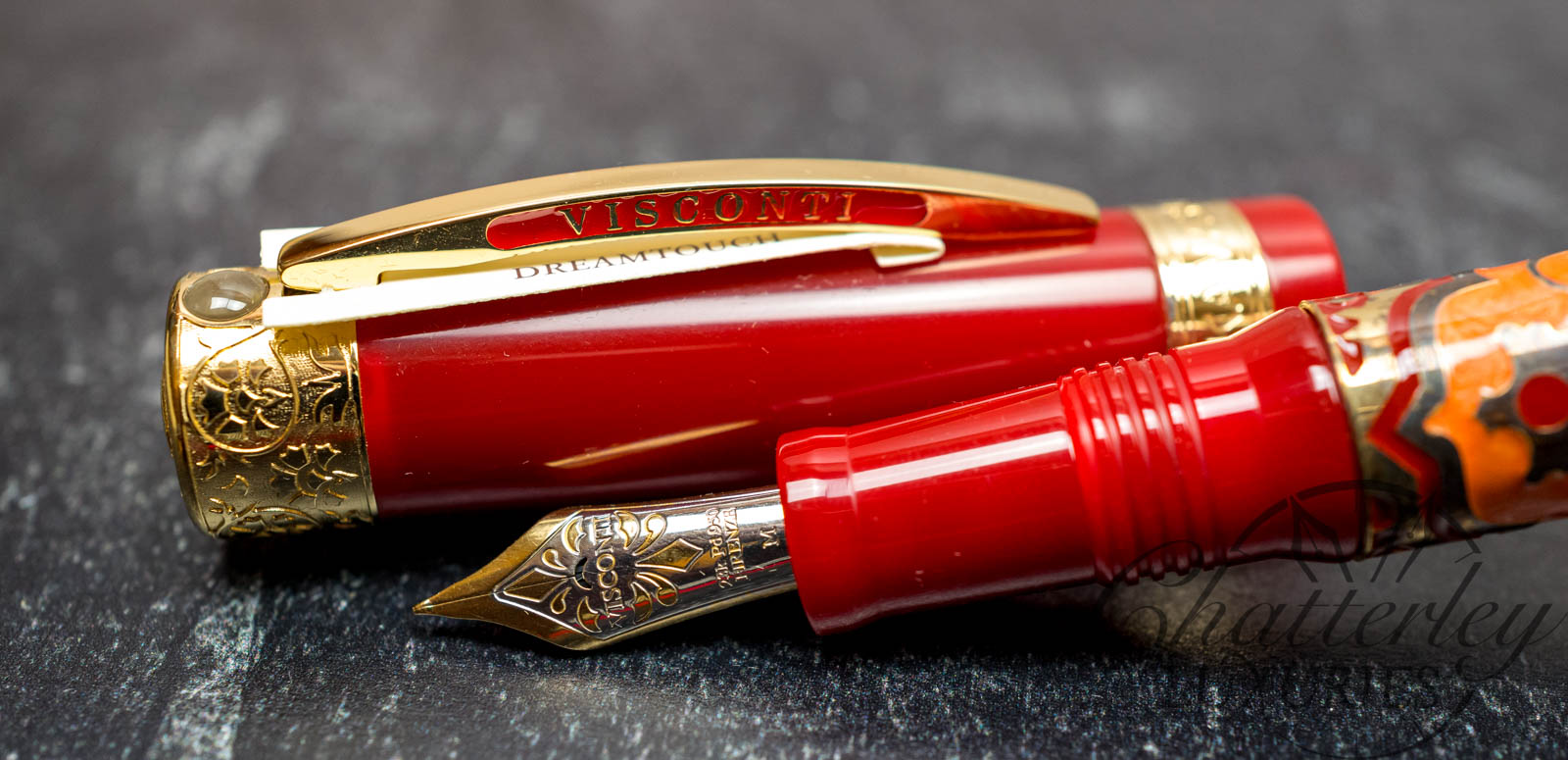 Visconti launches a collection of pens devoted to erotic art. Each pen concealing two hidden secrets and inspired by the pocket watch. In the olden days, pocket watches had opening cases whose covers concealed an erotic picture on the inside. Visconti has created a pen which, just like a pocket watch, has a barrel divided into two sections that allows access to its mechanical parts and conceals an erotic painting on the inside.
Shunga, a Sino-Japanese form of erotic art dating from the 17th to the 19th centuries, were fully-fledged erotic instruction manuals intended for young wives as a form of sex education, but also for troops setting out for war.