Visconti Pen & Visconti Fountain Pen
The Forbidden City in Beijing, China, was the exclusive home of the Chinese imperial family for more than 500 years, and today, the elaborate complex of palaces and gardens is one of the greatest achievements in Chinese architecture and culture. Visconti pays tribute to this legendary place with a unique and fascinating Limited Edition.
Below are pictures of the pen with a medium nib on it. The last picture shows all 4 of the 25th anniversary limited edition fountain pens that Visconti released.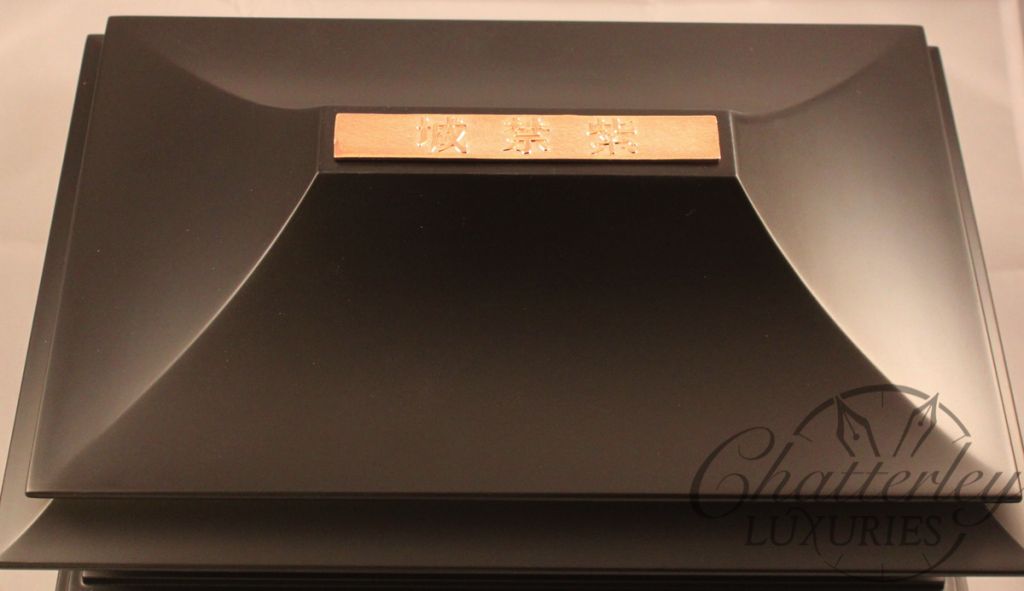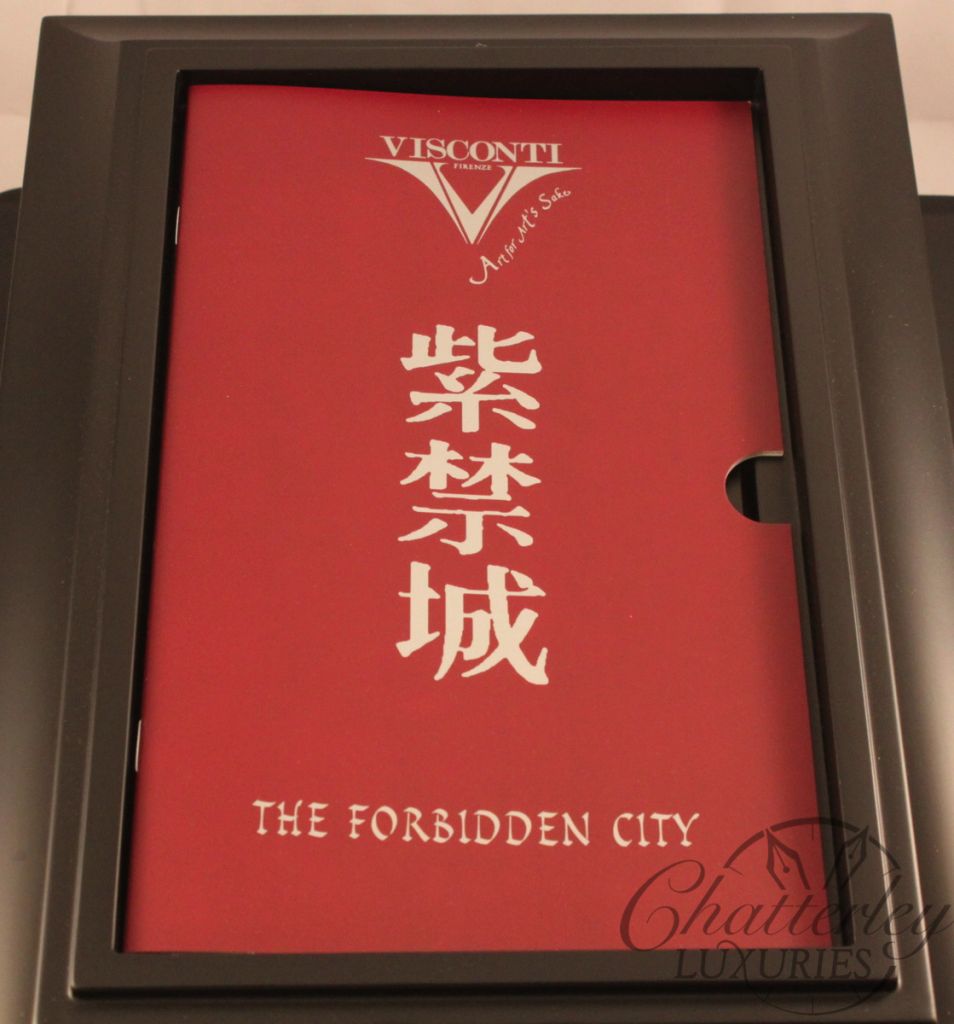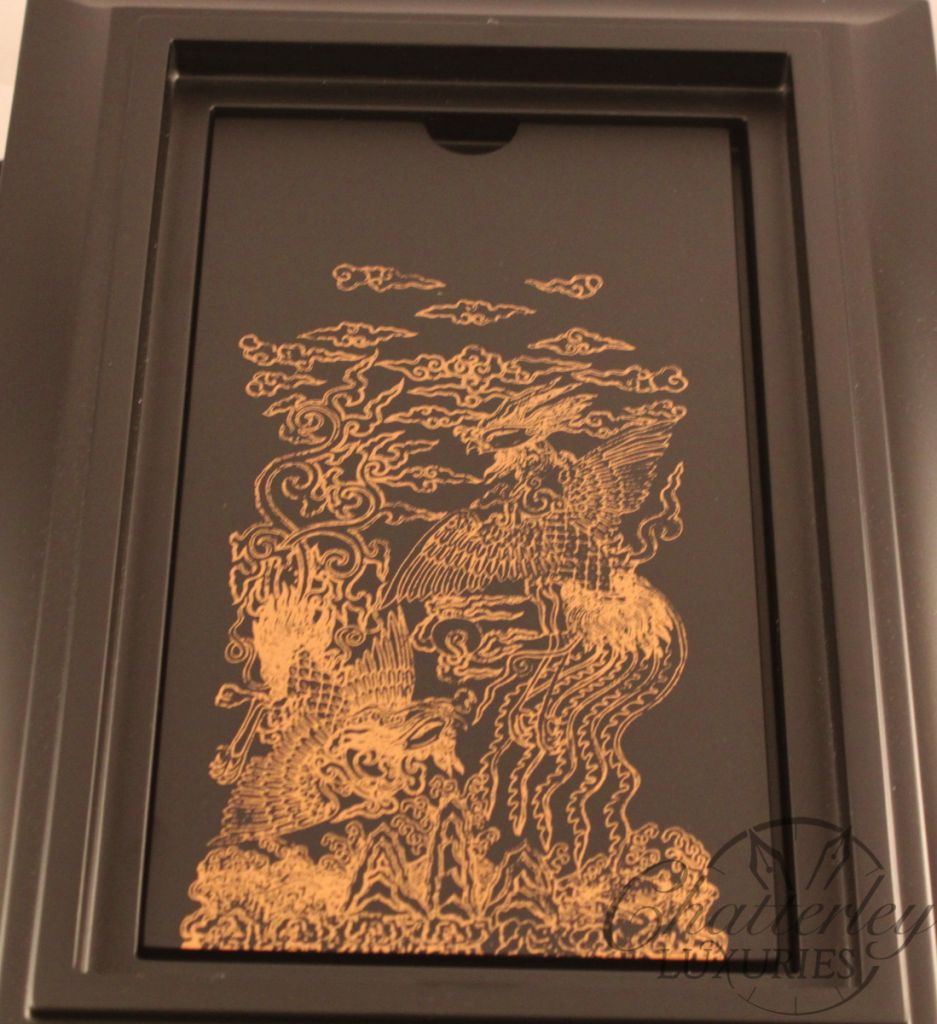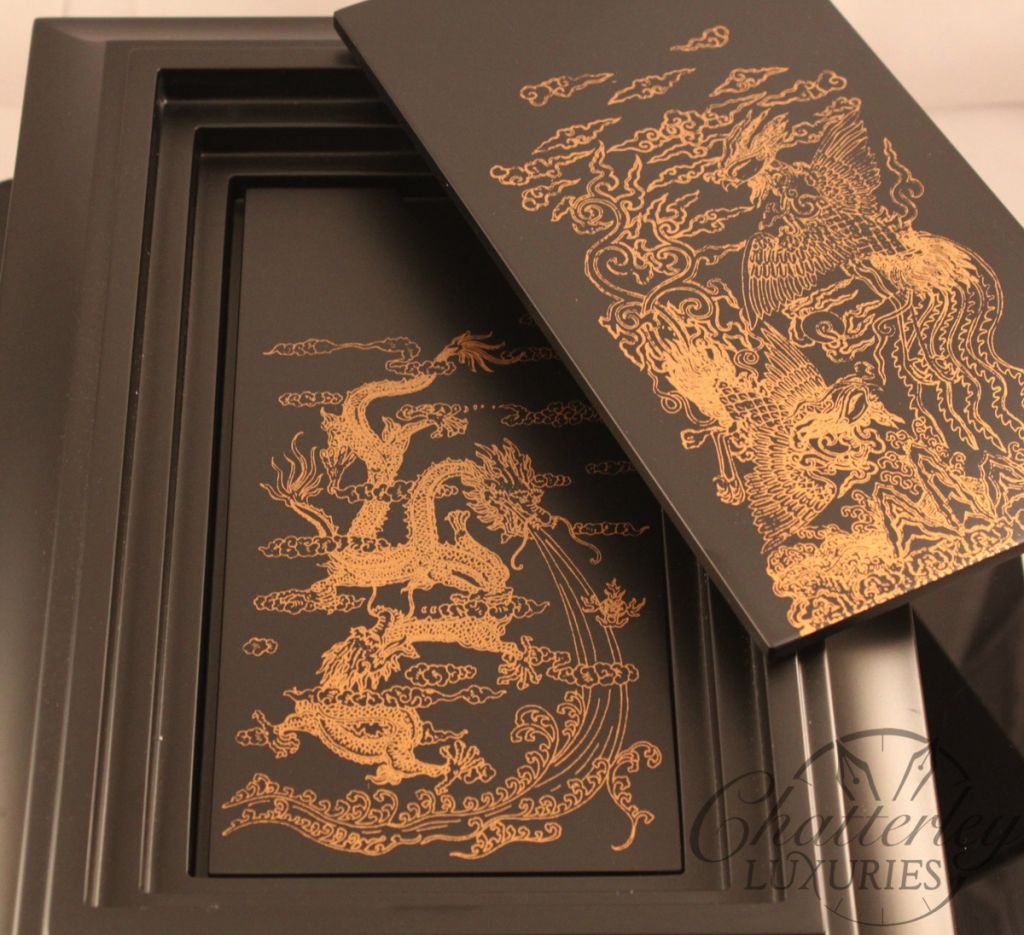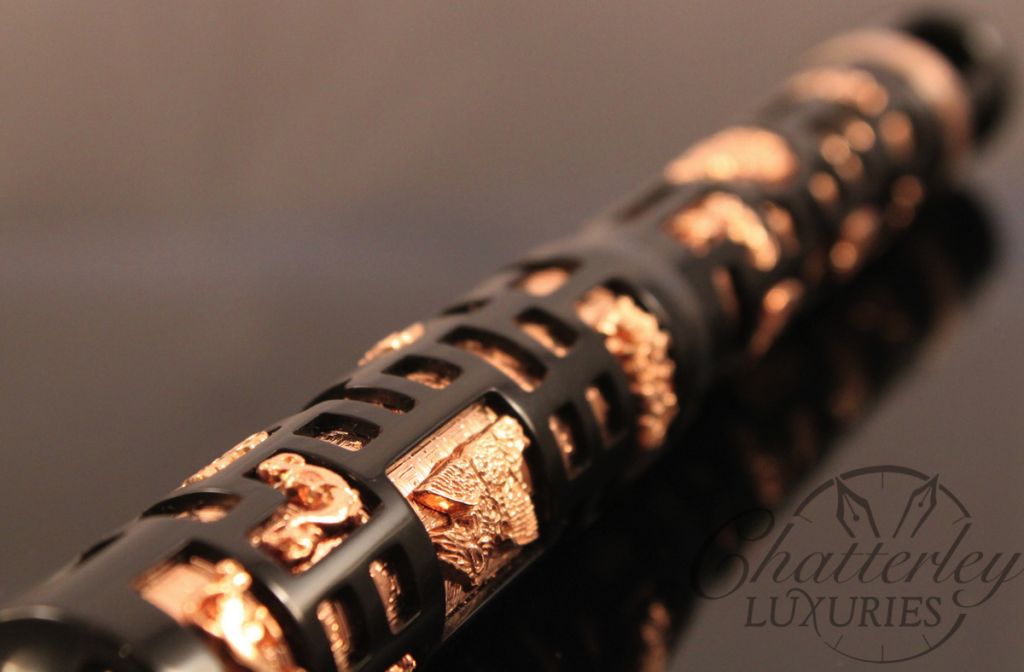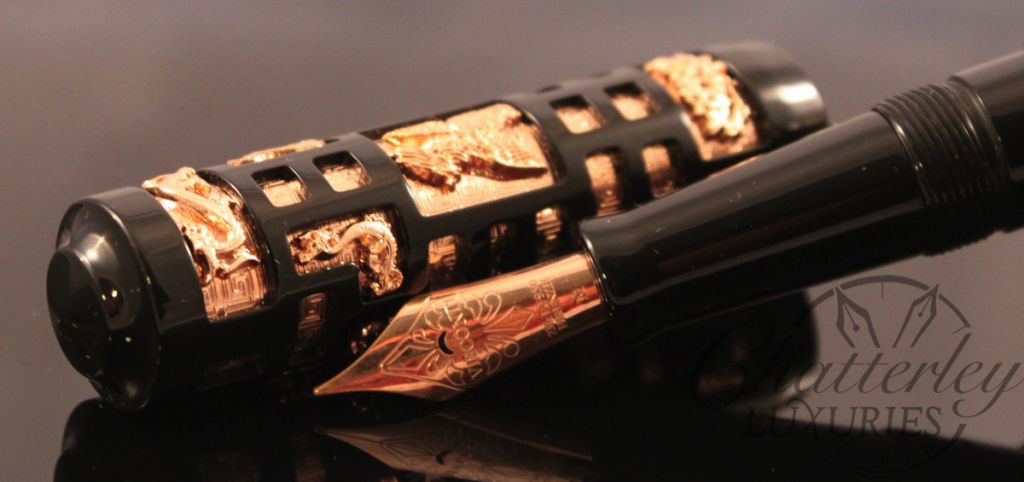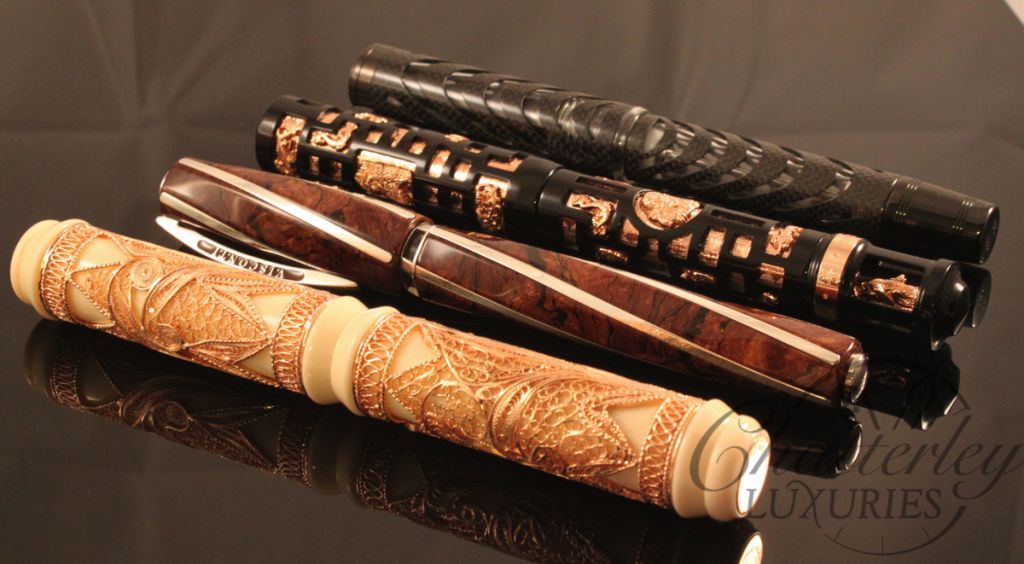 The Visconti Forbidden City features Black resin with Rose Gold Vermeil (Sterling Silver plated in Rose Gold) trims. The design creates a grid pattern that recalls the layout of the Forbidden City as seen from above. Inhabiting the cages are tiny Rose Gold vermeil figures of mythical beings prominent in Chinese Culture.
Only 25 of the 25th anniversary fountain pens in Black and Rose Gold are available. The Visconti Forbidden City Limited Edition fountain pen features an 23kt Dreamtouch Palladium nib and is fitted with Visconti's patented double reservoir system.
We were able to get  Limited Edition Number 02/25
MSRP $4,500