Visconti Medici il Magnifico Verzino Green Fountain Pen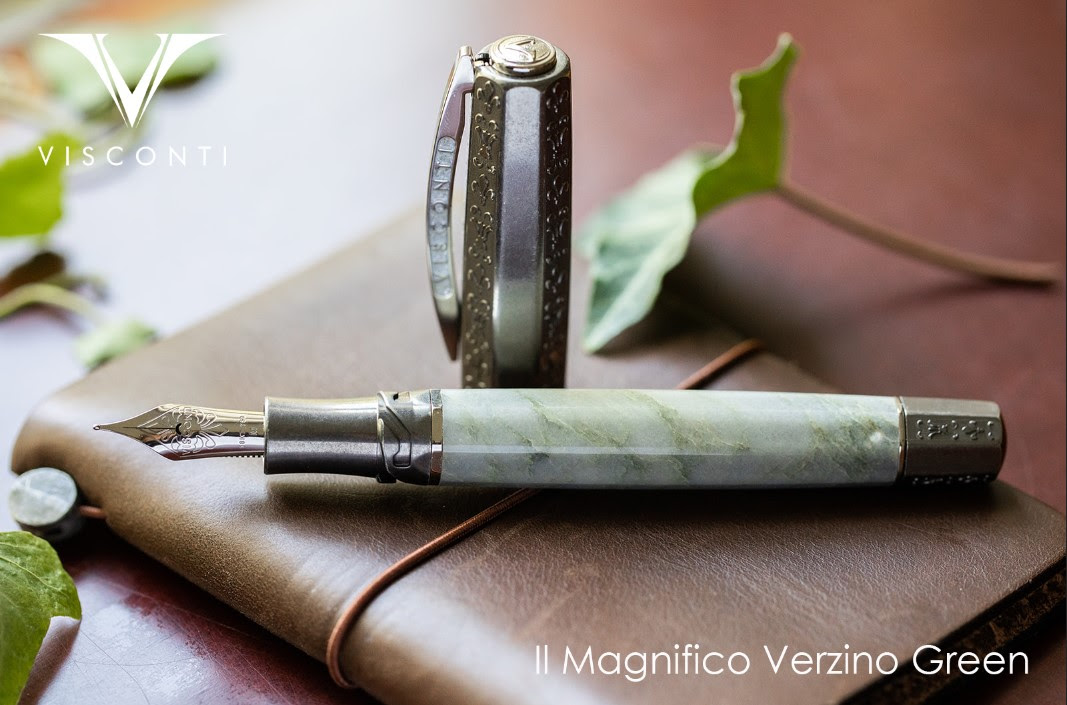 Visconti is delighted to announce the launch of the new il Magnifico Verzino Green, the latest edition from Visconti's iconic il Magnifico series. Inspired by one of the most renowned figures of the Florentine Renaissance, Lorenzo 'Il Magnifico' de' Medici, the Visconti il Magnifico collection personifies the essence of the Renaissance period, combining luxurious and precious materials. For this latest launch, genuine Verzino marble is complemented by an aged silver cap and trims.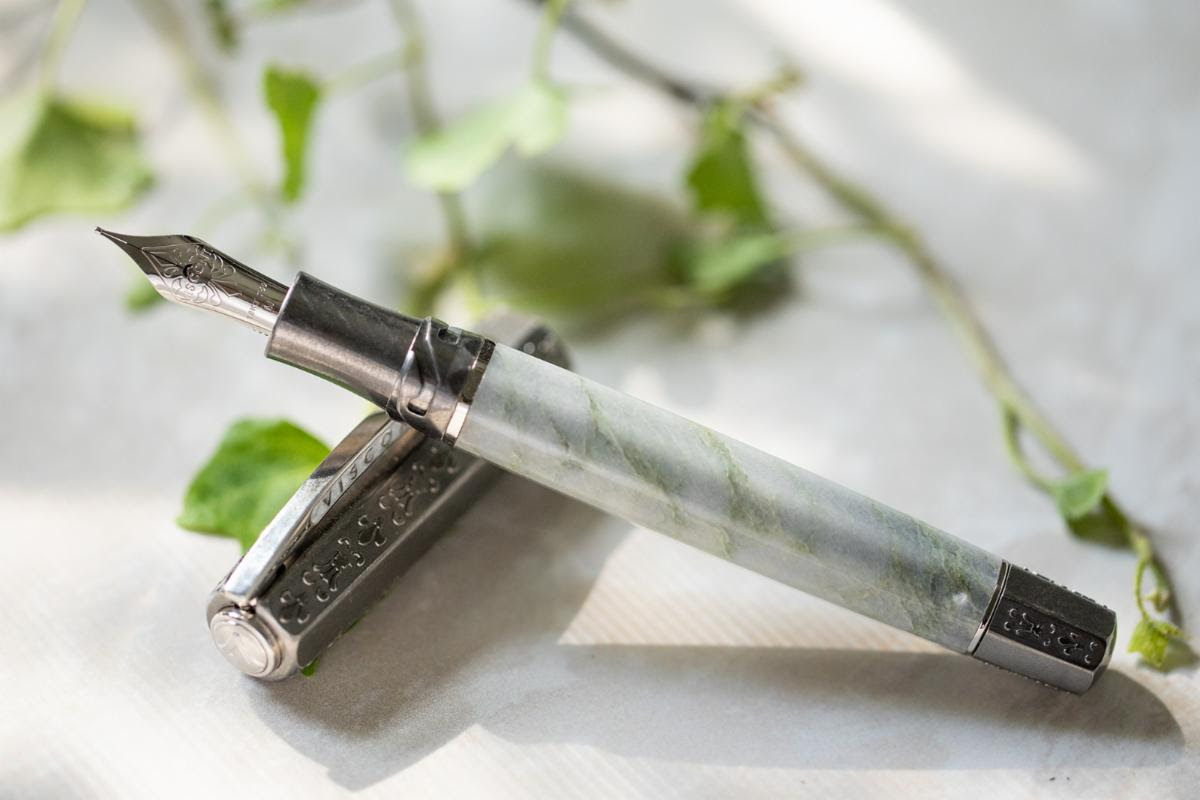 History
Lorenzo de' Medici was an Italian Statesman and a 15th century Ruler of the Florentine Republic. Considered one of the most powerful and enthusiastic patrons of the Renaissance age, he was commonly known as Lorenzo "il Magnifico" (the Magnificent) by his contemporary Florentines as he was an influential businessman, diplomat, politician and a patron of scholars.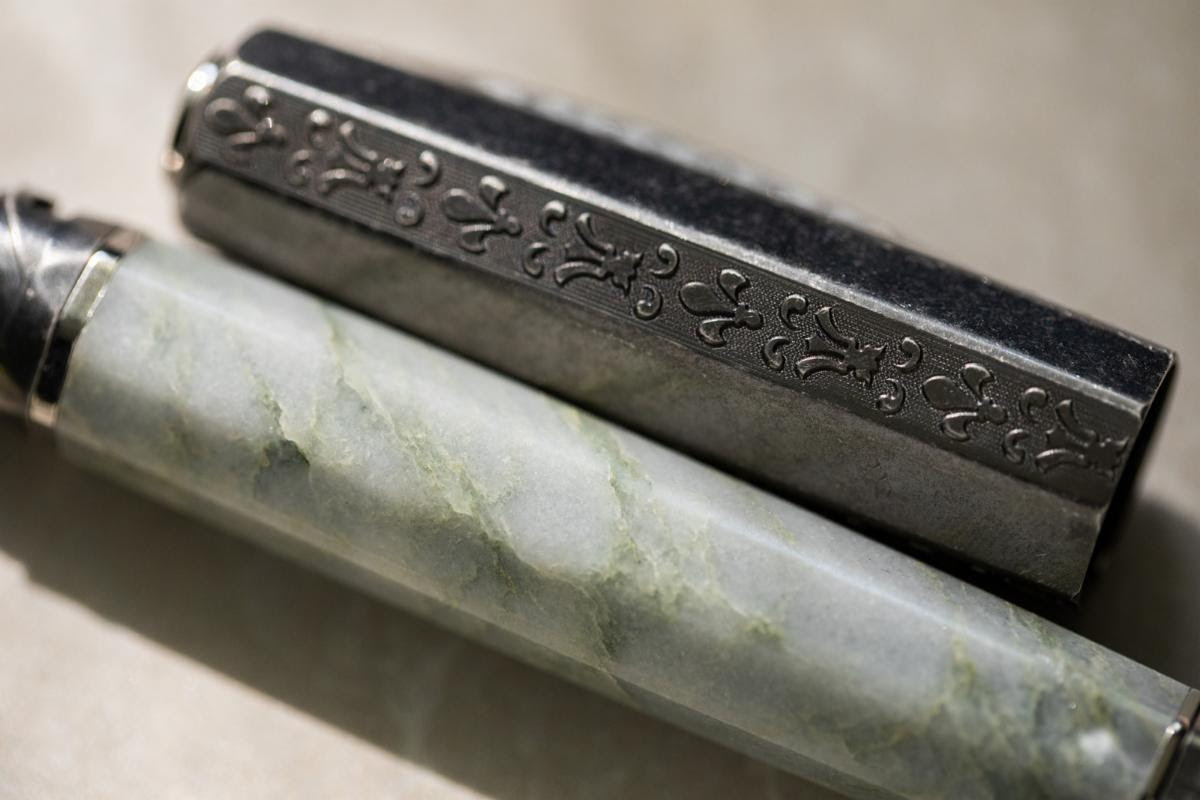 Il Magnifico Verzino Green Collection
This new collection celebrates Lorenzo de' Medici's great passion for art and Florentine tradition. The pen's body is made of fine Italian 'Verzino di Frabosa' green marble. Verzino marble is known for it's delicate streaks that range from grey to green giving the pen its' delicate and elegant appearance. The marble body is octagonal shaped and inspired by the Baptistery of Florence, formed using specific, high-precision machinery.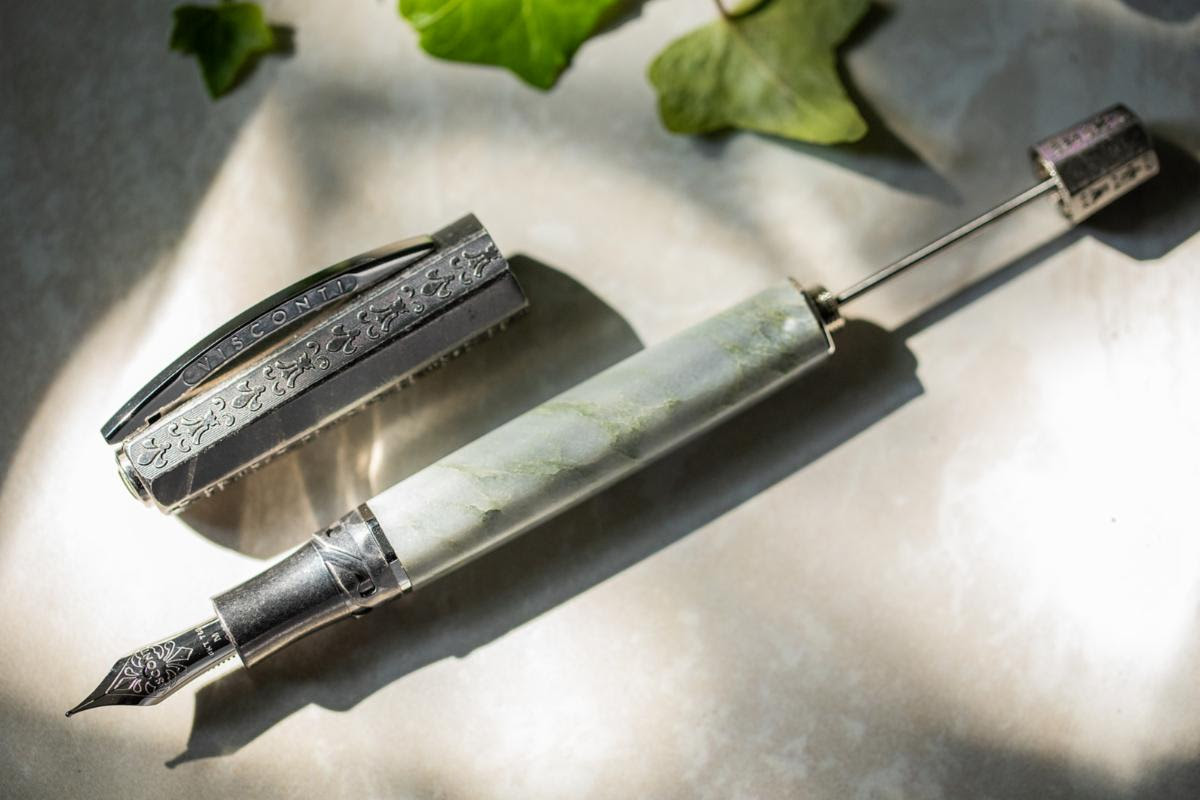 Symbolic meaning
Lilies, the symbol of the city of Florence, are meticulously engraved on the pens aged sterling silver cap. The iconic Ponte Vecchio clip is plated in aged silver and embellished with a green-grey enamel reminiscent of the Verzino marble accenting the body of the pen expertly. The top of the cap is enriched with the ancient coat of arms of the Medici family.
In-House 18kt Gold Nib
The fountain pen features Visconti's in-house 18kt white gold nib, available in EF, F, M, B, and Stub widths.
The il Magnifico Verzino Green is available as a fountain pen and rollerball. The fountain pen features Visconti's famous power filling system and hook safe lock and is presented in a custom Il Magnifico limited edition box to match the pen. The il Magnifico Verzino Green collection is limited to 188 pieces worldwide.
MSRP $2595