Visconti Medina Limited Edition Fountain Pen
This pen is pre-owned, but in like new condition.  It is equipped with an 23k Palladium nib and comes complete with original box.  It is LE #207.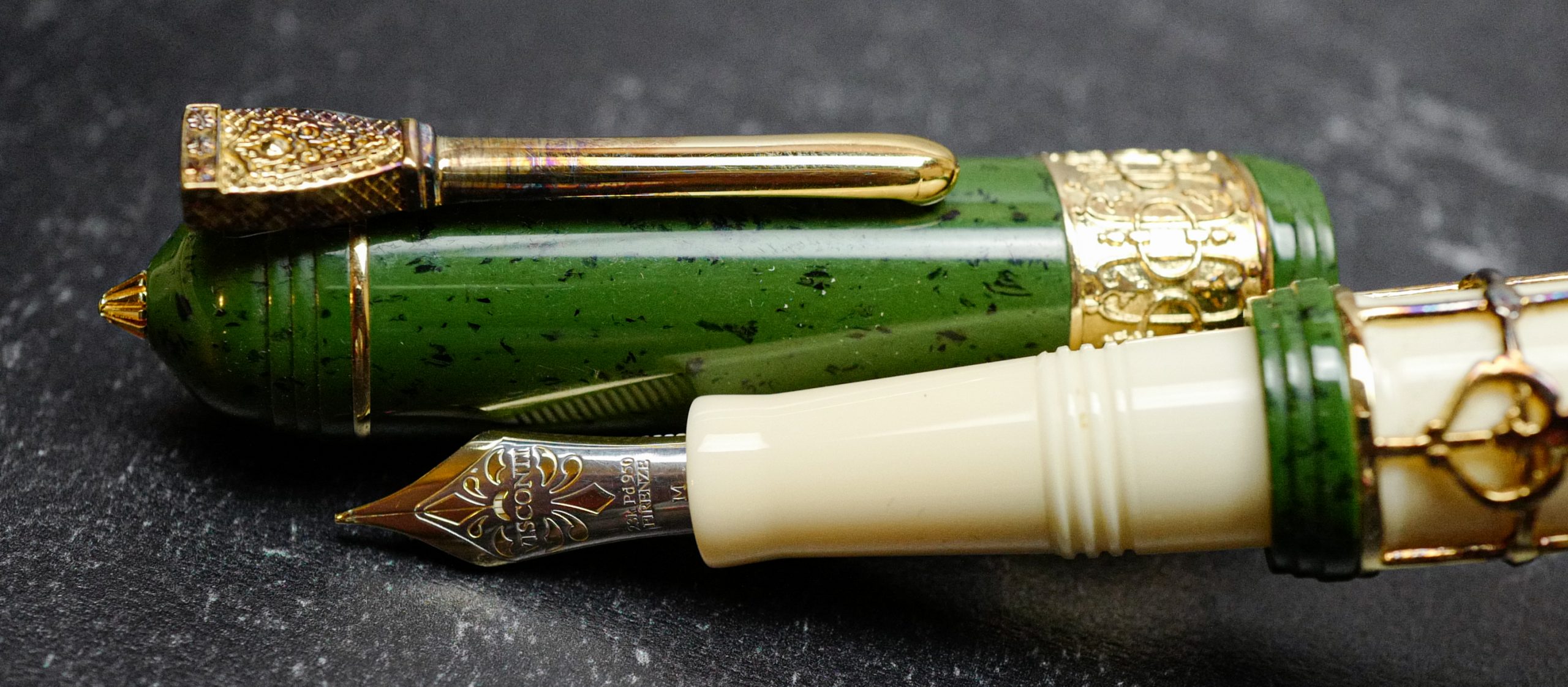 Medina is the town where Muhammad is buried.
Medina is turned from ivory coloured resin bars with a green marbled cap recalling the famous dome, one of the most well known symbols of Islam together with the Kaaba. The decoration pattern, which is also the focus of the entire pen, is the wonderful microcast artwork on the shaft representing the doors of the holy chamber where the prophet is buried.
The cap is decorated by a large ring with patterns recalling those doors and this whole decoration is in great harmony with the body. The clip recalls the form of the many columns inside the Mosque.