Visconti Palazzo Ducale di Sassuolo Amber Demonstrator Fountain Pen
This pen is lovingly used and it comes with an 18k Broad nib and its matching inkwell. It comes with box and papers.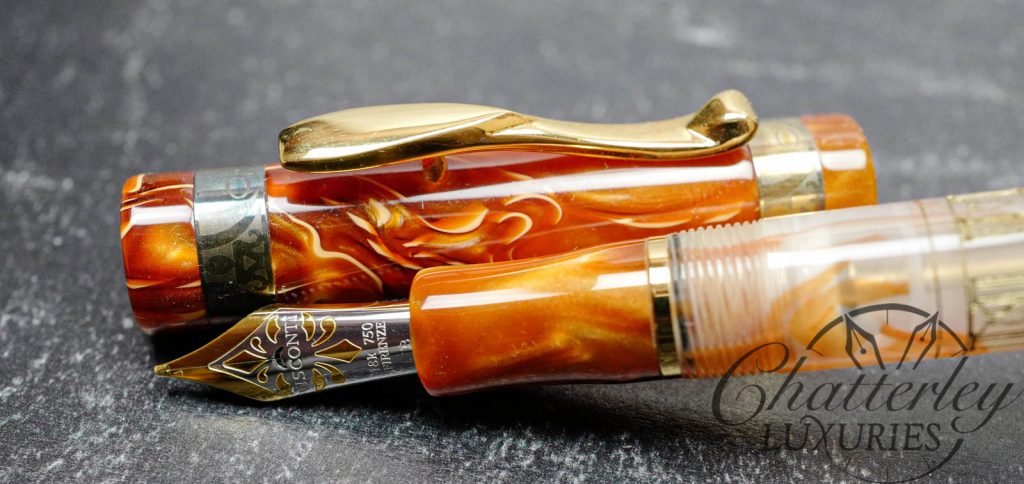 To celebrate the Palazzo Ducale in Sassuolo, one of the most outstanding monuments of Italian Baroque Style commissioned by Christina Martinelli. Crafted in pearlescent / transparent amber celluloid with a gold filigree showing the Palazzo Ducale and the Sassuolo coat-of-arms decorates the cap top. The pen features a two tone 14k gold nib and uses a vacuum filler with double reservoir .