Visconti Voyager 2020 Collection
Contact us for our Chatterley Loyalty price.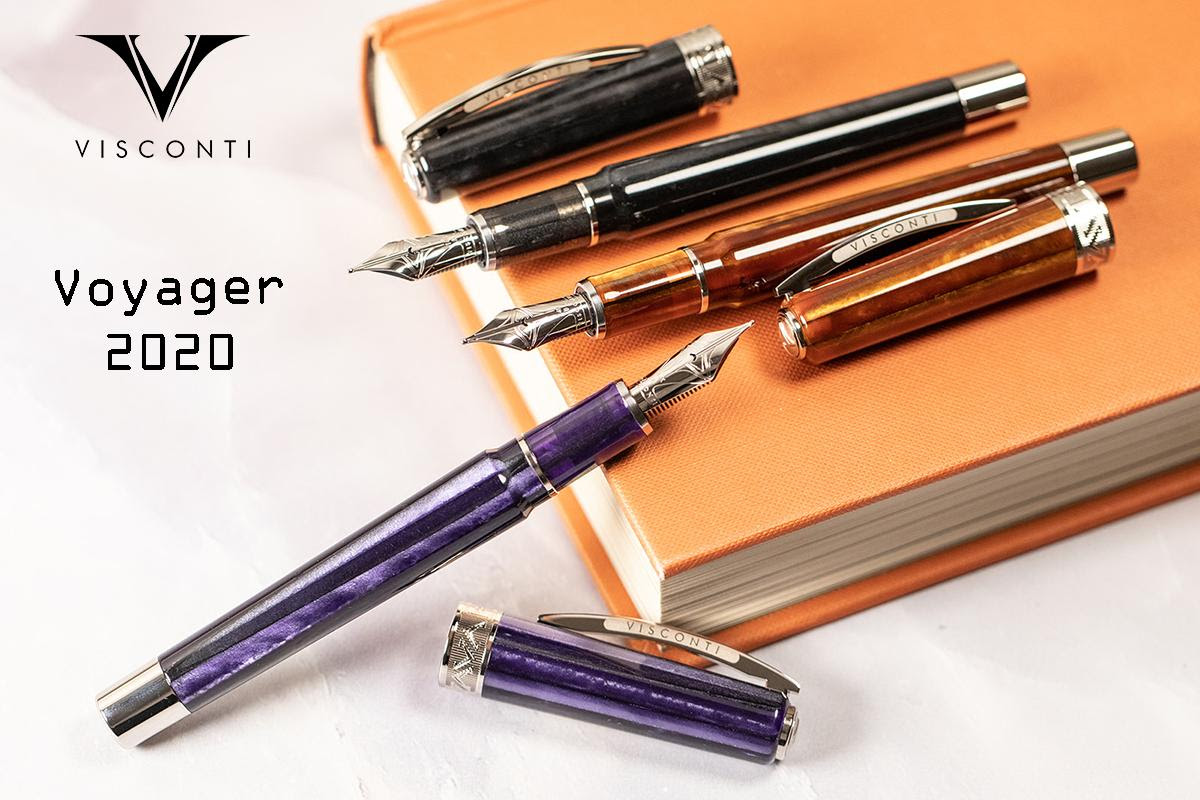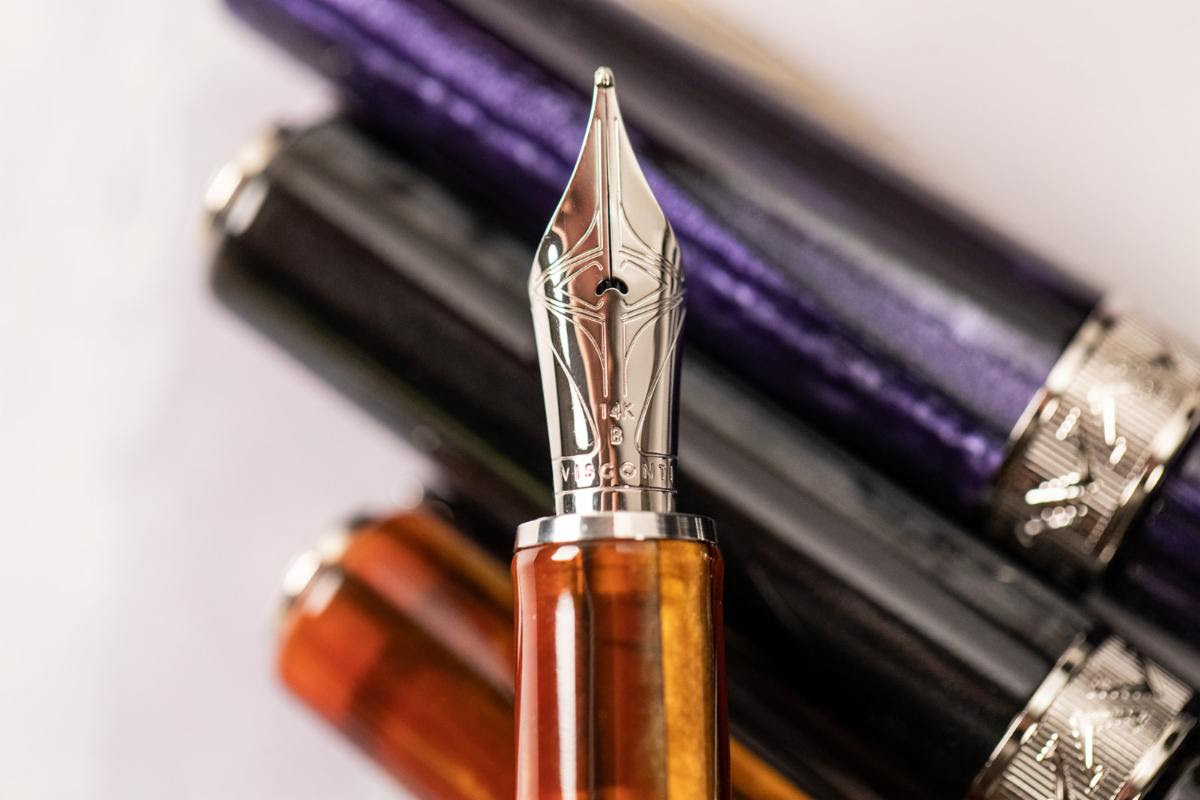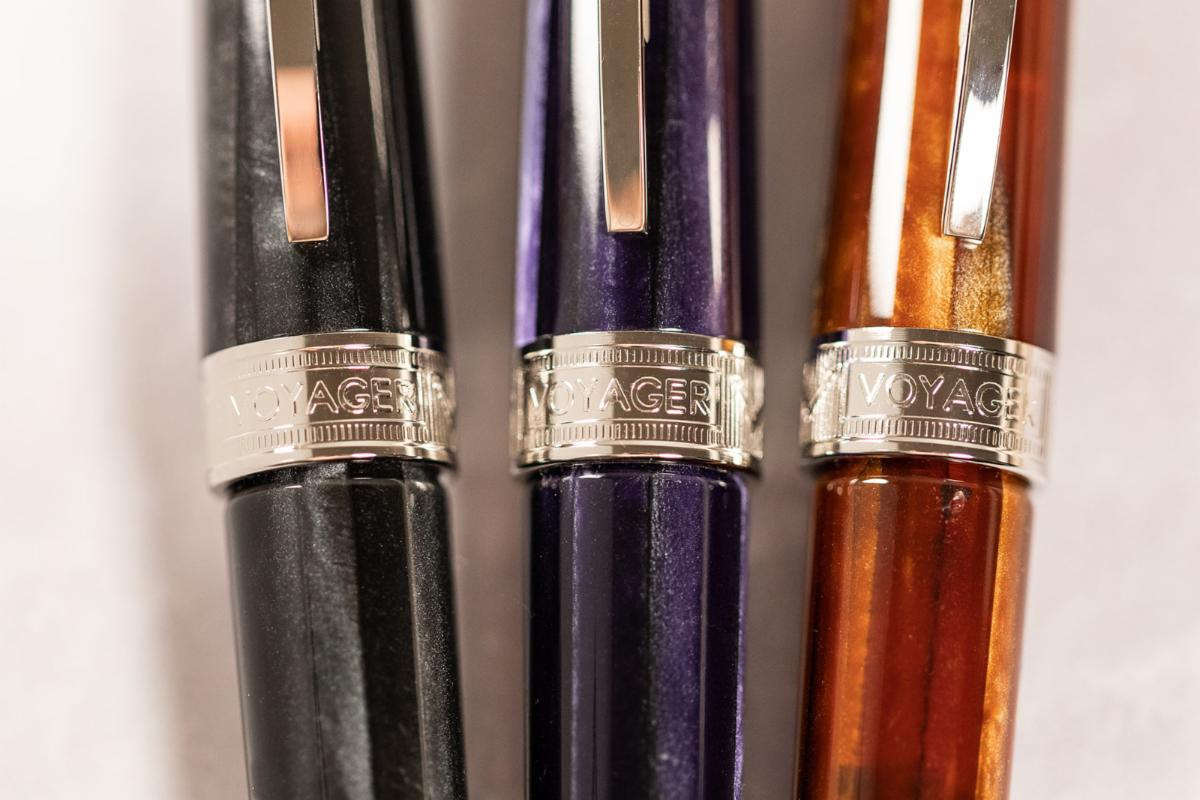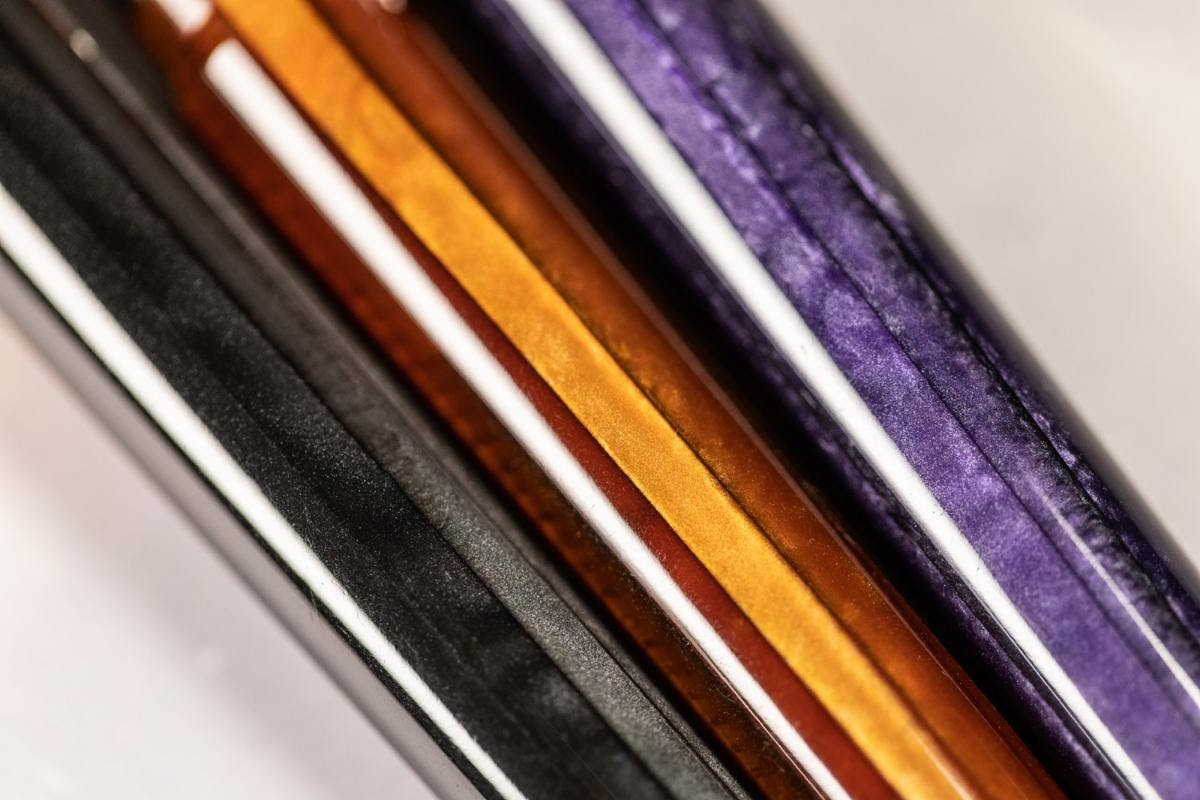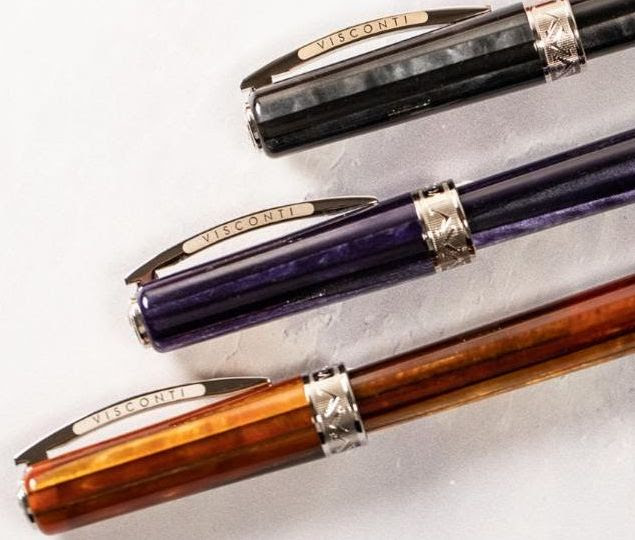 Alpha Centauri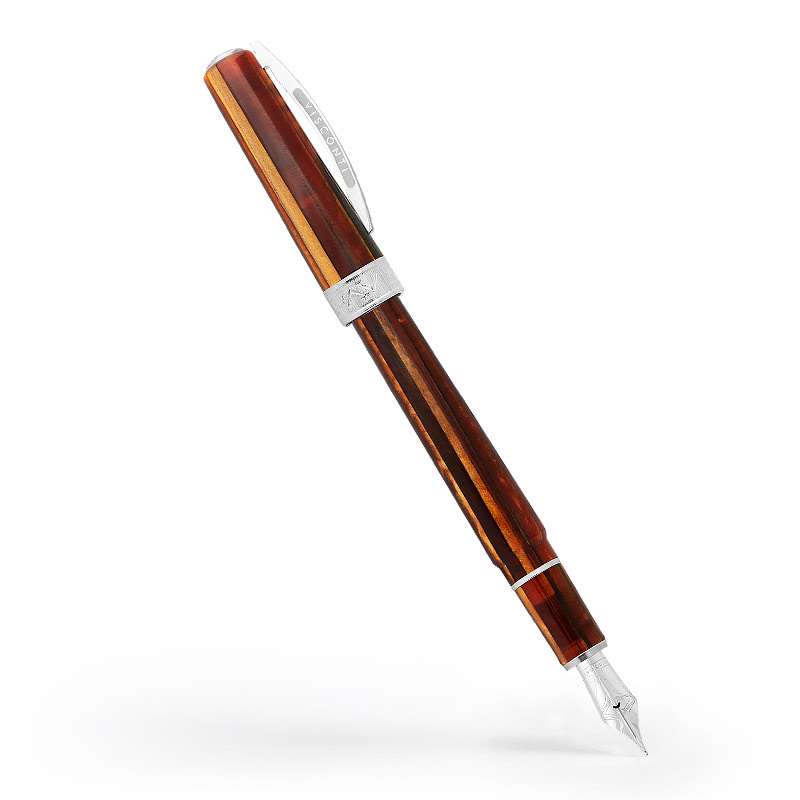 Black Star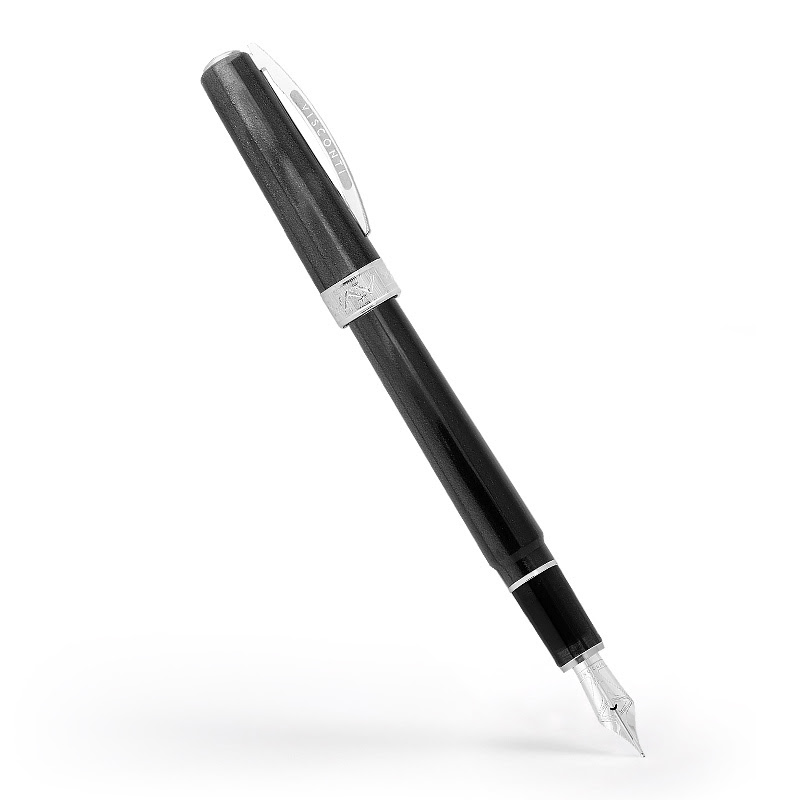 Orion Nebula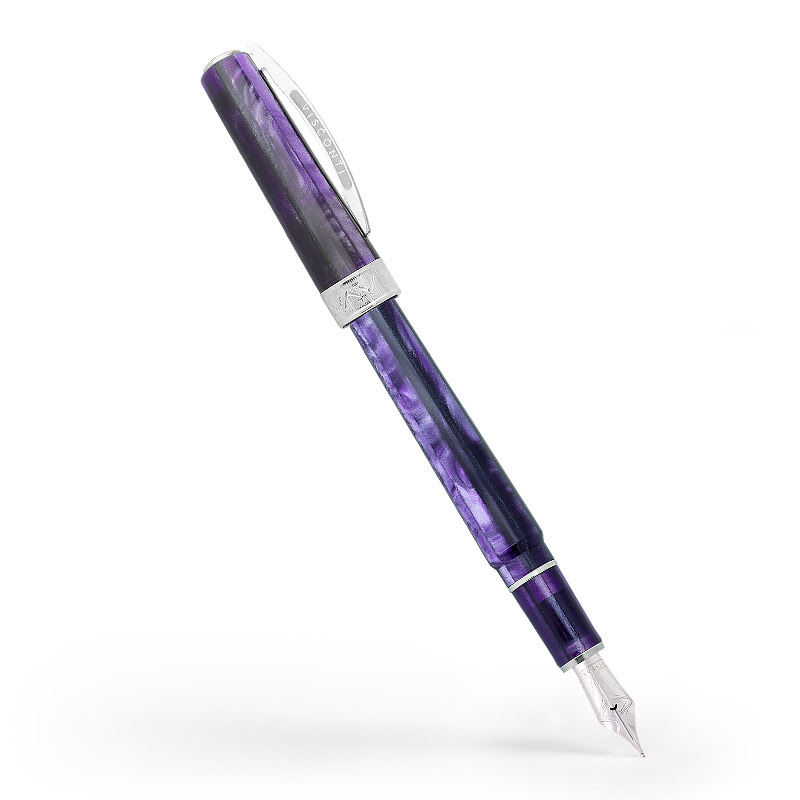 The body of each pen is turned from beautiful mother of pearl resin with striations of color throughout. This special material is made of small rods assembled next to each other and then incorporated into the resin. Once blended, these rods add unique light to the pen and create the optical illusion of a 3D effect.
Each fountain pen includes the new Visconti luxury converter. Fully customized with the 'Voyager' name engraved into the side and complete with ink window.
The Voyager fountain pen features Visconti's new in-house 14kt gold nib, available in EF, F, M, B, and Stub widths. The nib is engraved with a more contemporary design, but in keeping with tradition, Visconti continues with a crescent-moon shaped breather hole, a distinctive feature of Visconti's precious nibs.
MSRP $695