This is one of many Ancoras Limited Editions already sold.
If you have never used an Ancora nib, they are unlike any other nib out there. The tines are thin and this gives them almost a flex feel.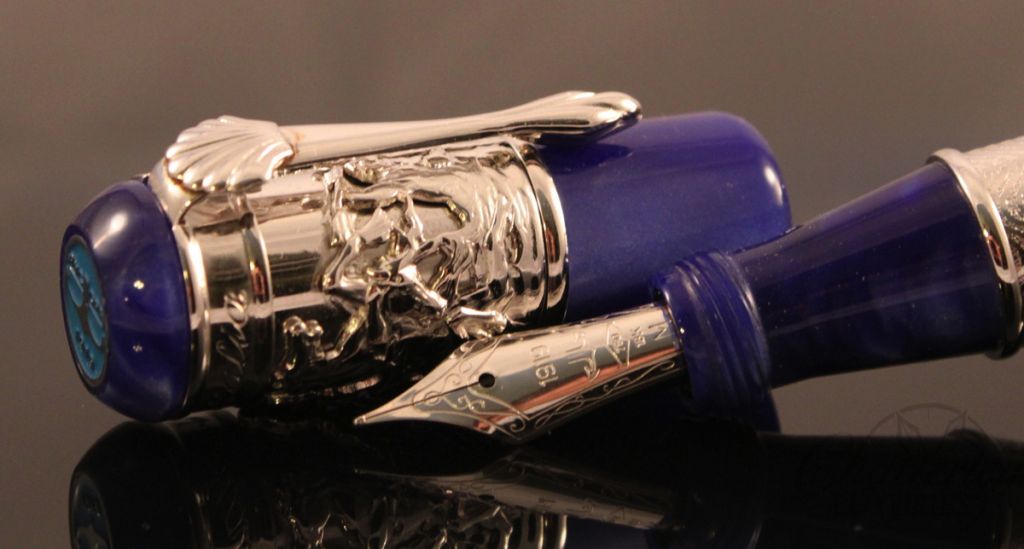 This pen is cartridge converter filled and and has Sterling Silver overlays. Each run is limited to 88 pens worldwide.
This is a pretty hefty pen with a  weight of 79 Grams capped and 61 grams not capped. It is 5 and 1/2 inches in length capped, 5 and 1/4 uncapped and almost 7 inches posted.
MSRP on this pens was $895, we sold out in all but the number 1 Fountain pen in stock, it is fitted with an 18kt Gold Medium nib. This pen comes with box and matching inkwell.