Description
Armando Simoni Bologna Extra Three Kings Limited Edition Set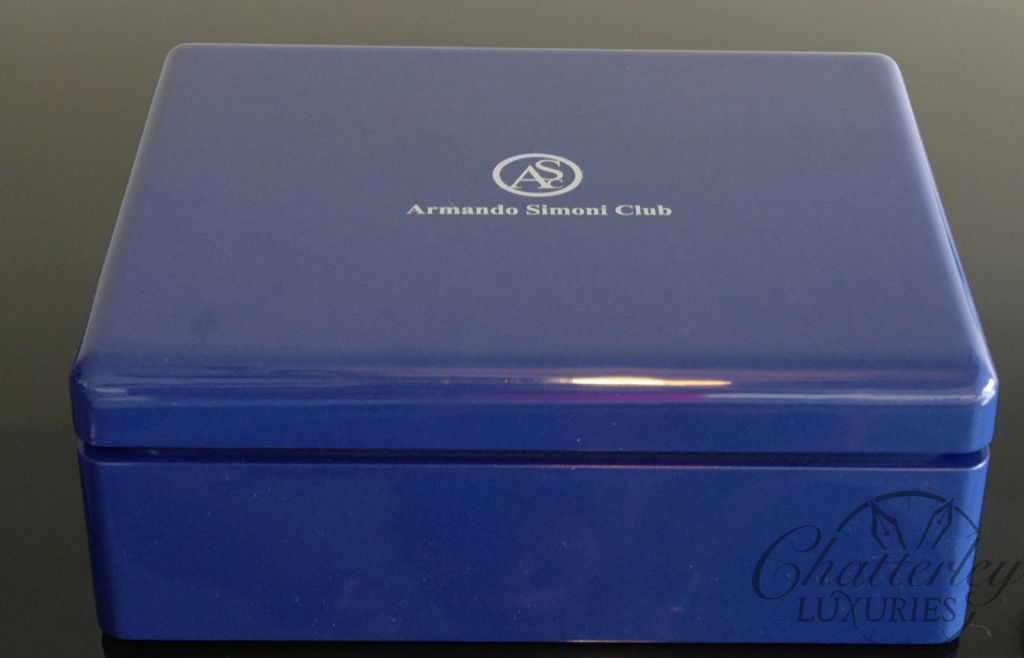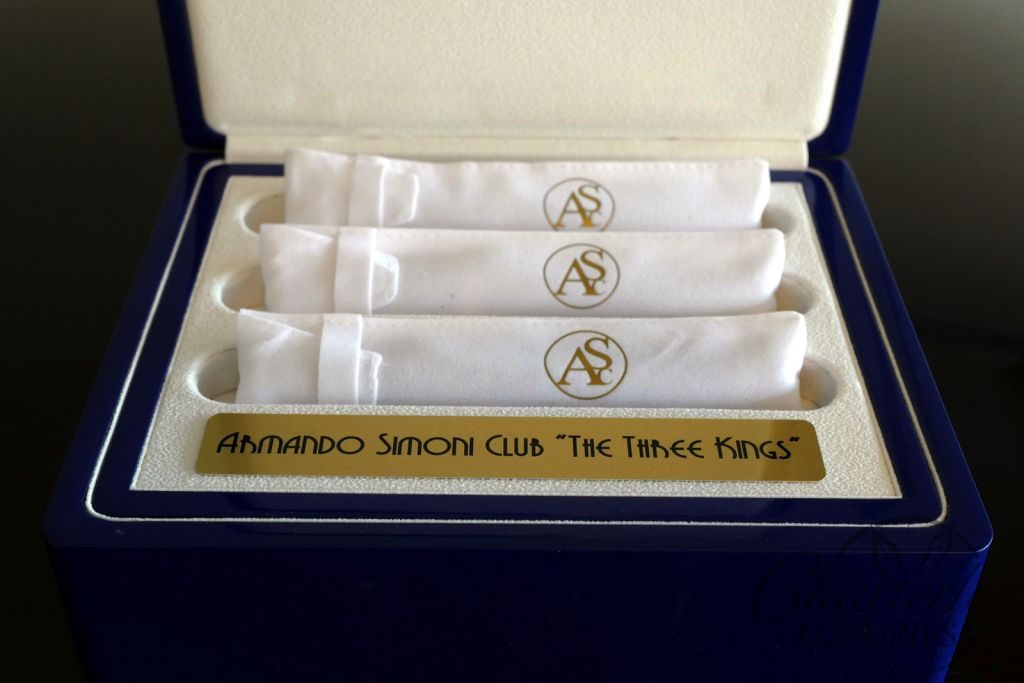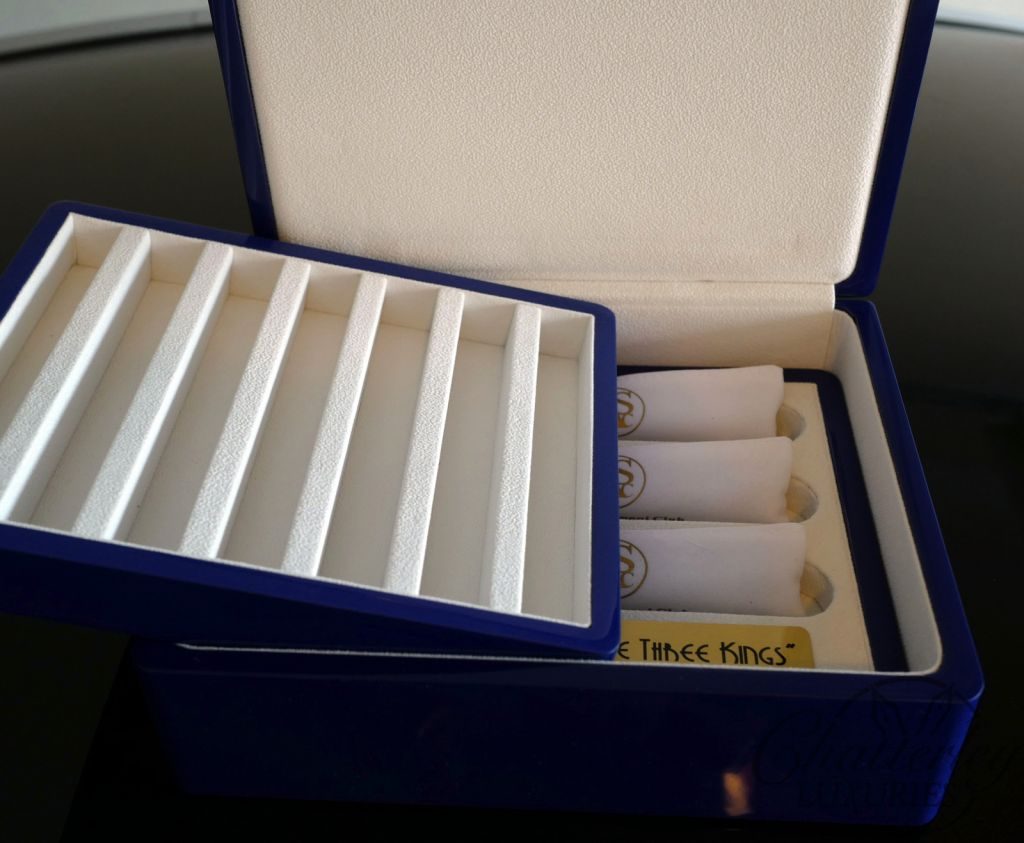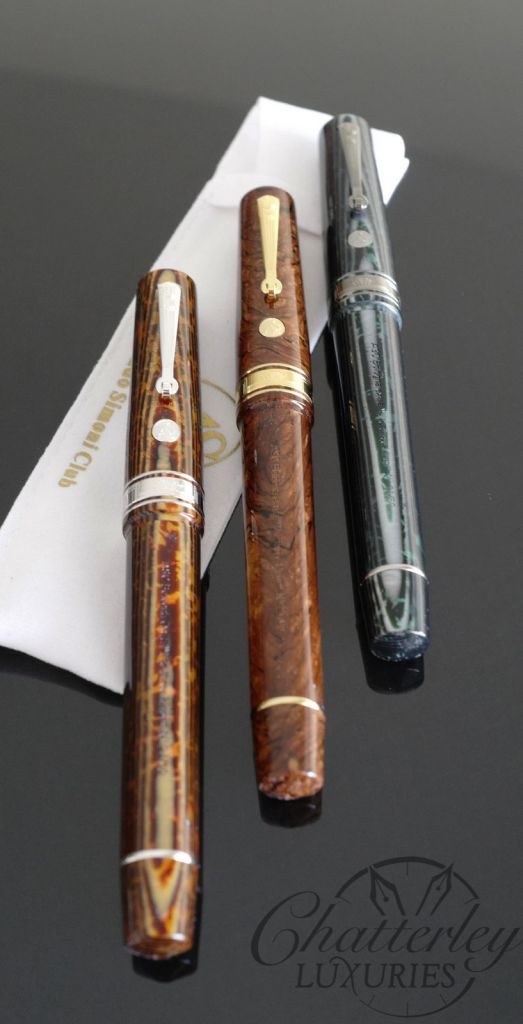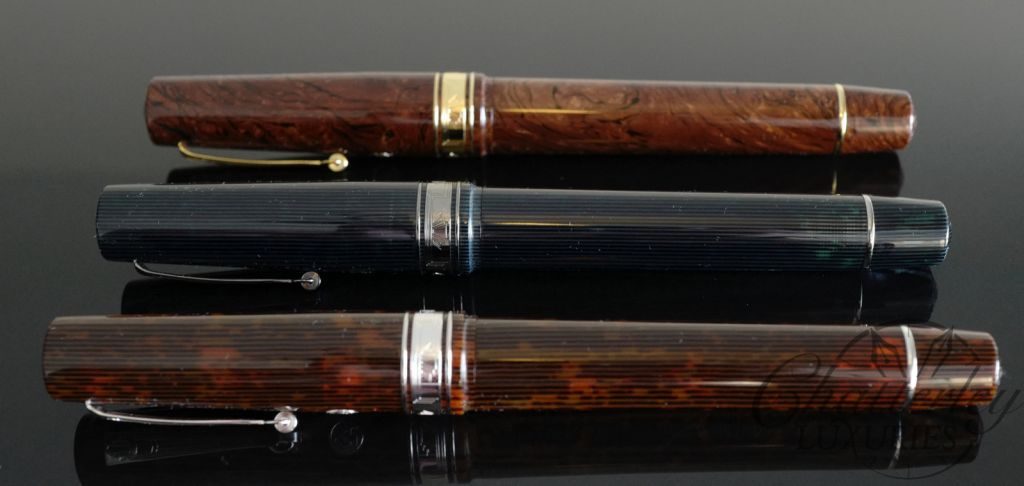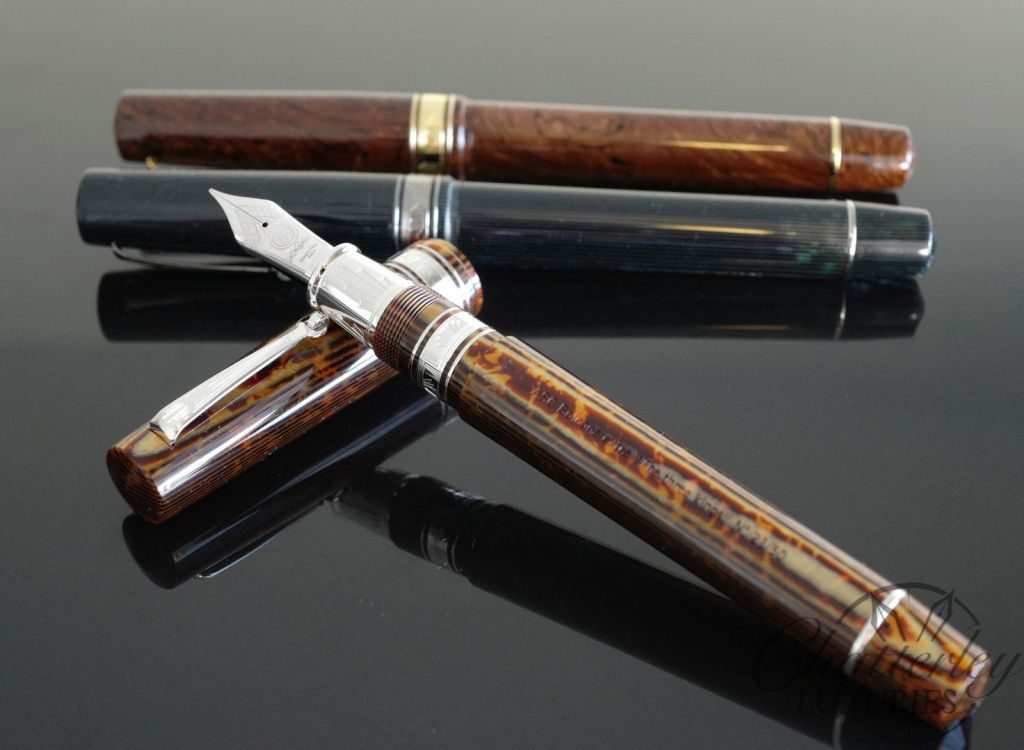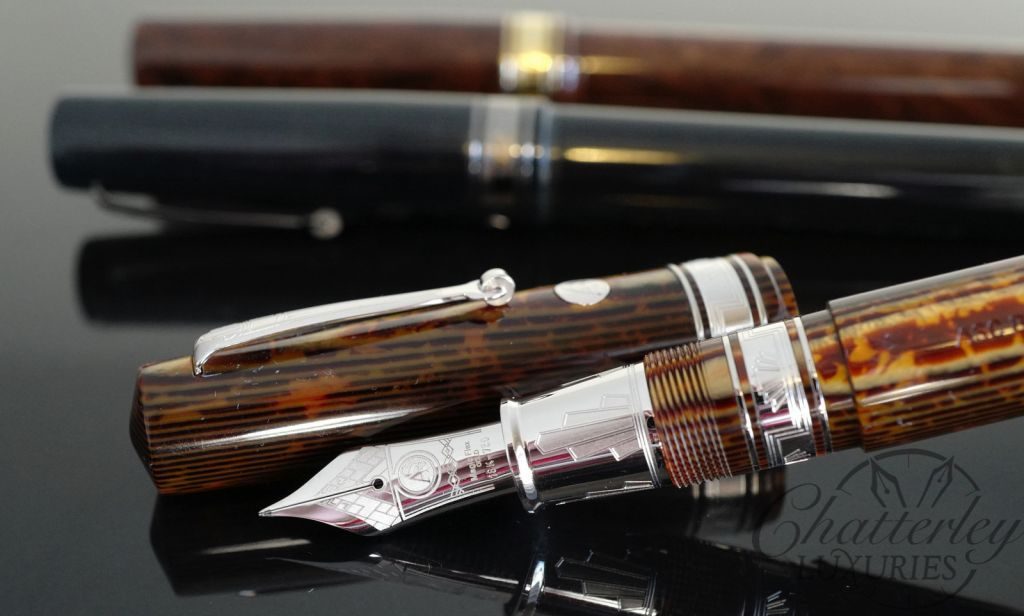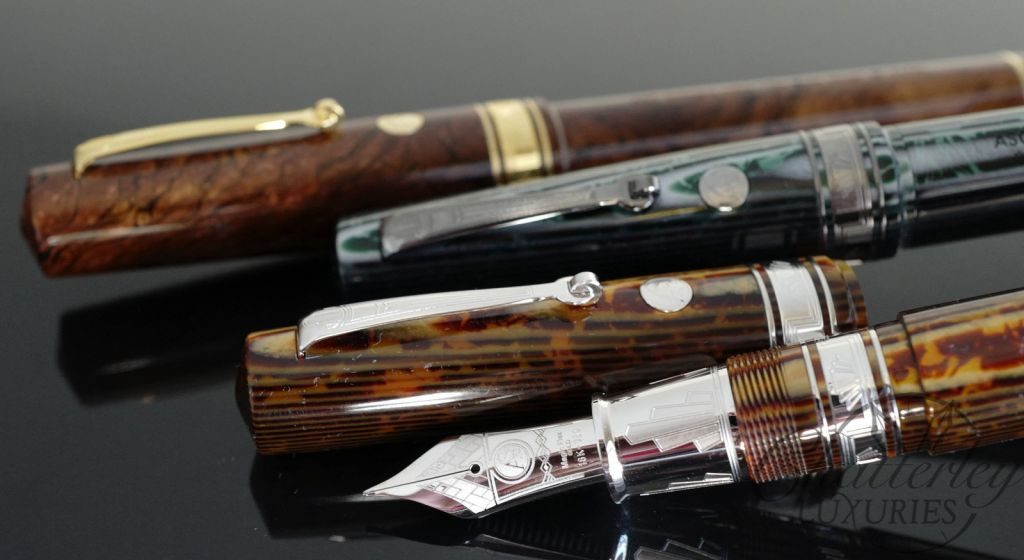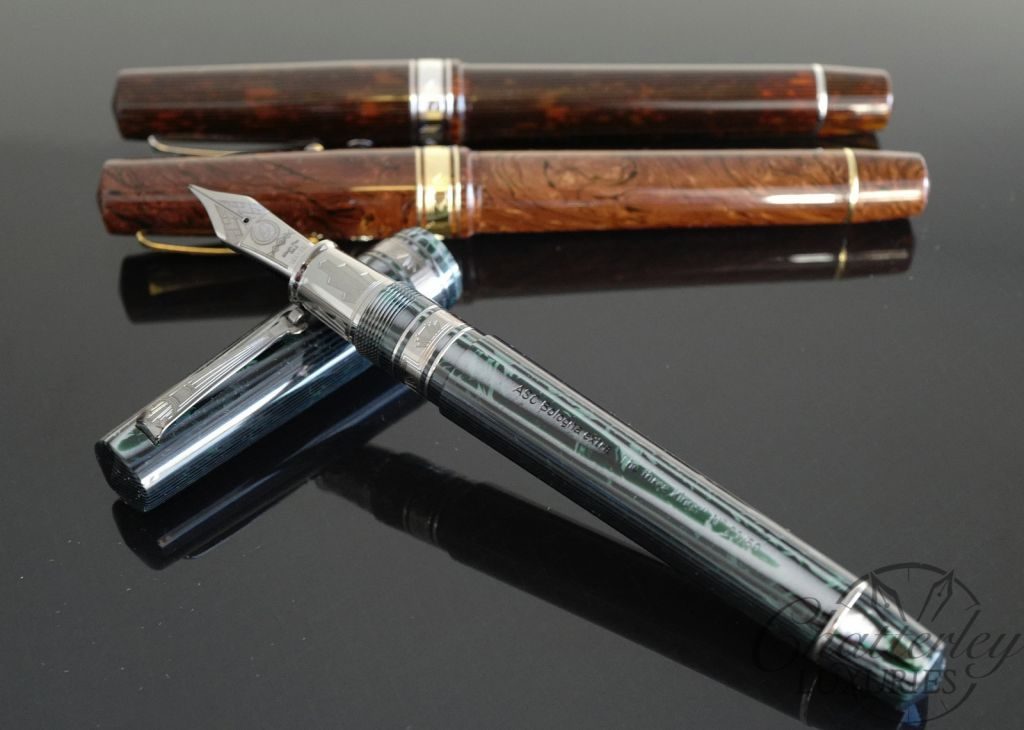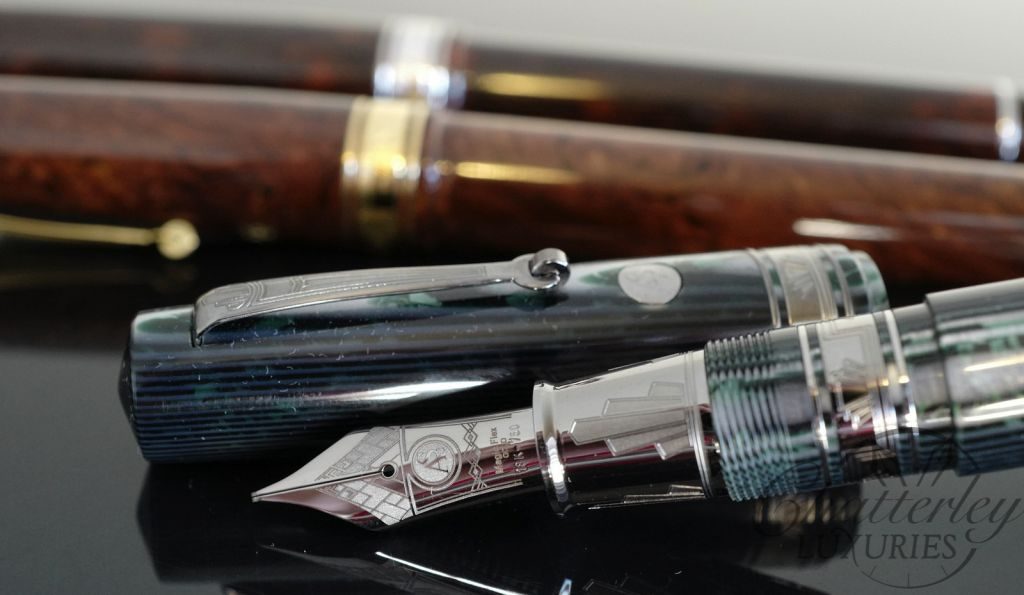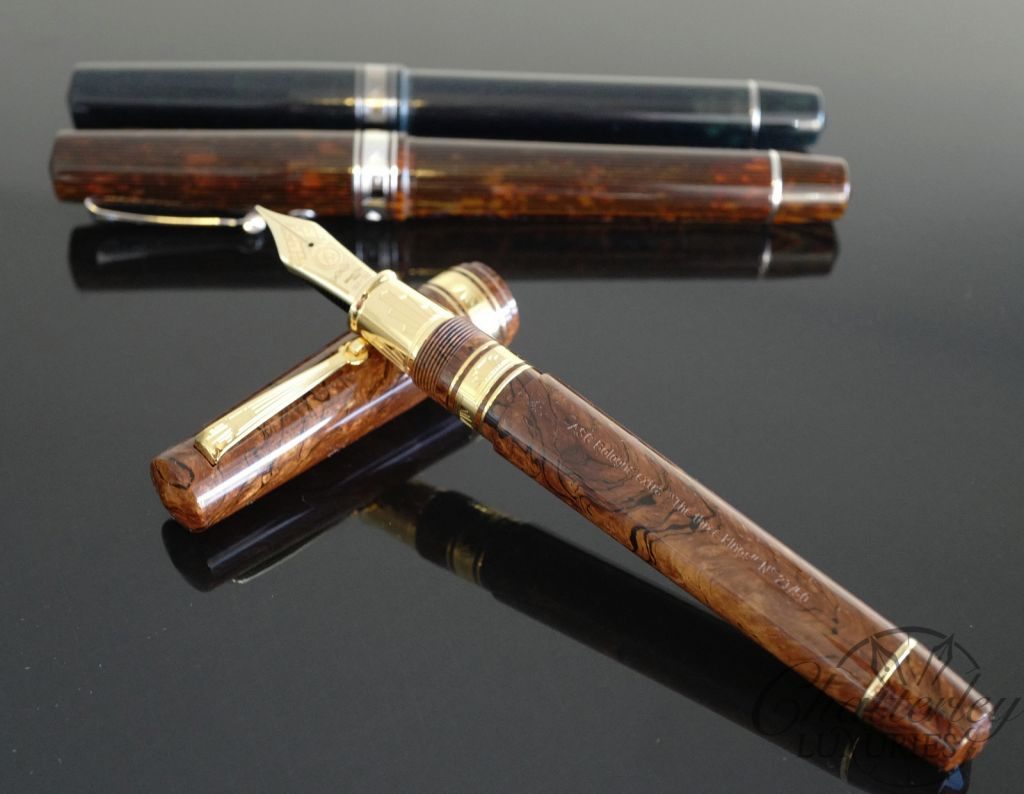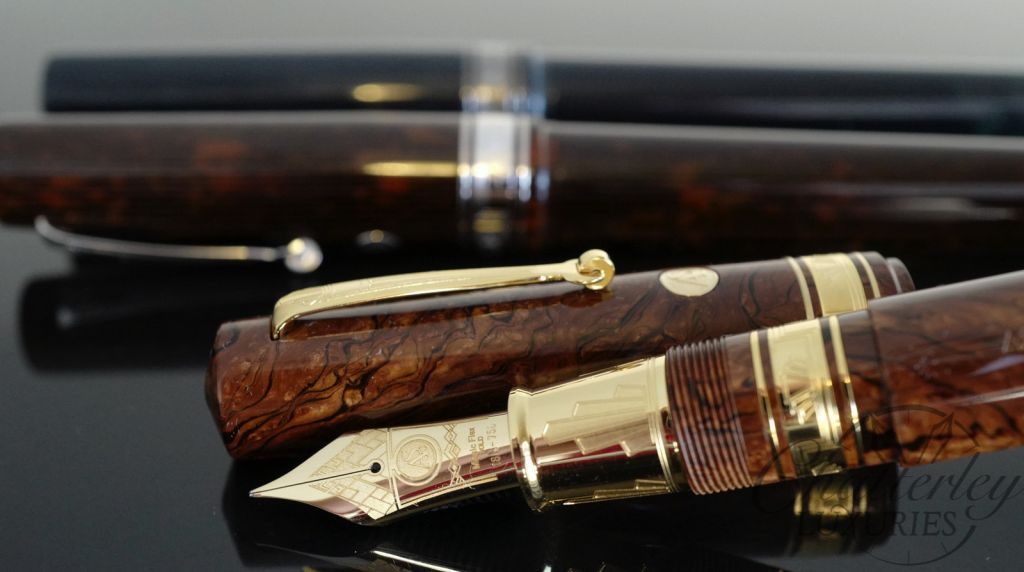 Pen aficionados know that the 1920s and 1930s were a Golden Age for fountain pens. Art Deco became a prominent style featuring geometric shapes, modern themes, rich materials, and superb craftsmanship in art and architecture. Art Deco meant beauty, luxury, and exclusivity.
In that spirit, Armando Simoni Club introduces a trio of Bologna Extra celluloid fountain pens decorated in the Art Deco style. I call them the Three Kings, as they are fit for a king.
Each Three Kings pen has a special custom nib, created by Mark Bacas, the nib master at nibgrinder.com. He starts with our 18k gold ASC Magic Flex nibs, and modifies them for special writing characteristics. Only fifty numbered sets of the Three Kings will be produced. Allow us to introduce you to the Three Kings.
 Arco Verde – has ruthenium trim in a medium grey tone that echoes the celluloid colors. The matching triple broad stub nib is finished as a cursive smooth italic (CSI), which produces wonderful bold writing.
Arco Bronze – has rhodium trim with silver and grey contrasts in the Art Deco pattern.  The matching nib has an extra, extra fine (XXF) point that produces a smooth thin line, suitable for writing and drawing.
The Turk – Xtra Xtra Fine – XXF
Burlwood – has yellow gold trim with shiny and matt contrasts in the Art Deco decoration.  The matching Architect/Hebrew/Arabic (AHA) nib produces a thin line on the down stroke and a wide line on the side stroke, which works well for both writing and block lettering.
Architect / Hebrew / Arabic (AHA)
The Three Kings pen box doubles as a display case. It has a slot on the upper layer for each of the Three Kings pens, and a layer below to store six more pens.  A card signed by Mark Bacas and me, with the test writing for each nib is included and of course a bag of shavings of each pen; these pens, as always, are made in Italy with love and passion!
The set is priced at MSRP $3,990.00
And here are all 3 nibs in action.