Armando Simoni Club Gladiatore Medio Bespoke Black Lucens Celluloid Fountain Pen
Contact us for our Chatterley Loyalty pricing, info@chatterleyluxuries.com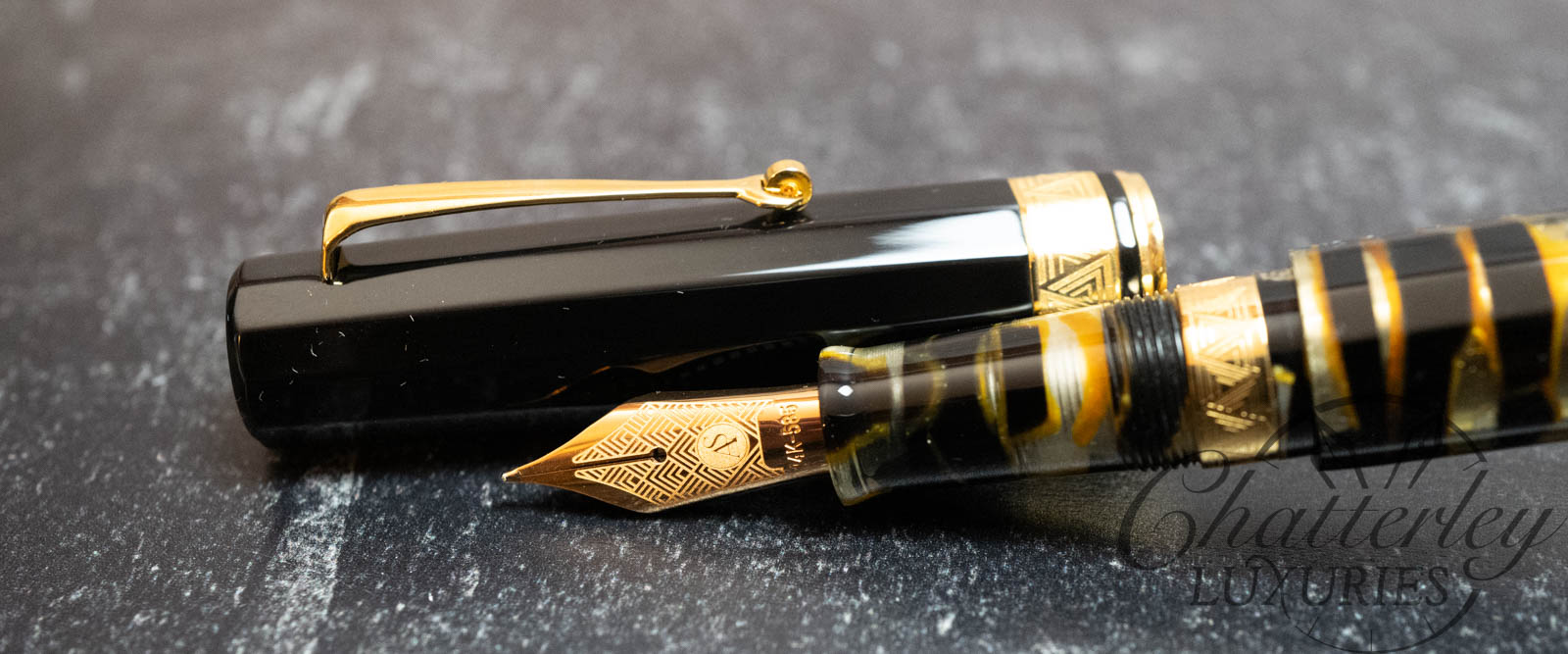 This New Gladiatore Medio Bespoke Black Lucens is a high-end writing instrument, limited to only 23 pens in gold trim to commemorate the year of 2023. Expertly crafted from the original, semi-translucent, black and gold OMAS celluloid. This pen is a beautiful everyday writer that stands out with its faceted design. Even though it is a compact version of our Gran Gladiatore, the Gladiatore Medio maintains all the same great features.
Each pen, a unique art piece: Patterns are distinct and faceted, crafted to be perfectly aligned.
Bands: Engraved with our new Double Inverted Triangle pattern and gold trims.
Nib Choices: Available in Medium, Fine or Music #6 Sized 14k Gold
Serial Number Engraved on Cap Ring
Piston Filler System