Aurora 88 Limited Edition Minerali Blue Demonstrator Fountain Pen
This pen is pre-owned, but is in like new condition.  It has never been inked.  It comes complete with box and papers.  It is equipped with an 18kt Broad nib.  It is number 004/388.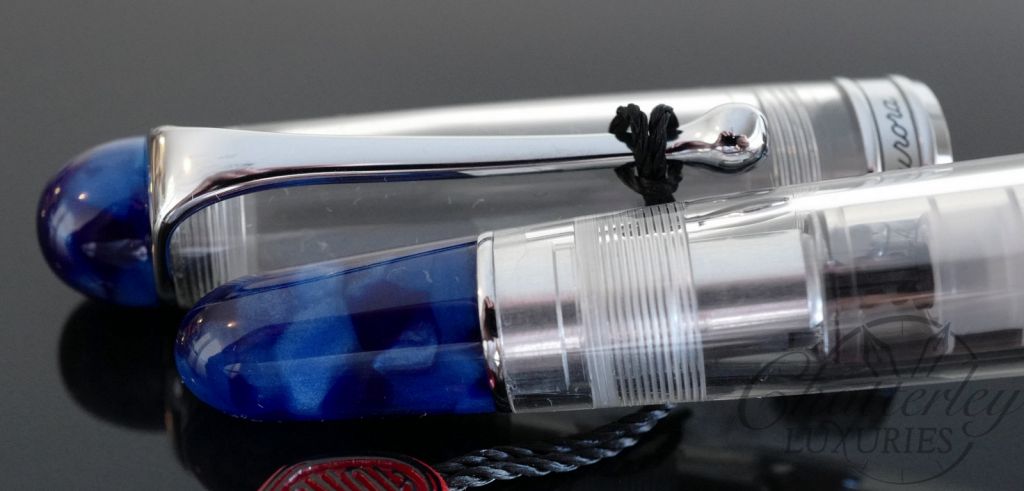 To Write in a Transparent World! Crystalline spirit in a precious body, the new 88 Blue Demonstrator is characterized by a classic style in a transparent resin body arranged with chrome-plating and accented with a beautiful blue auroloide.
The in house piston-filled fountain pen has Aurora's hidden reservoir system ensuring an extra page of writing when it appears that your ink has run out.
Limited to 388 pieces worldwide.