Aurora Cento Italia 100 Thesi Limited Edition Ballpoint Pen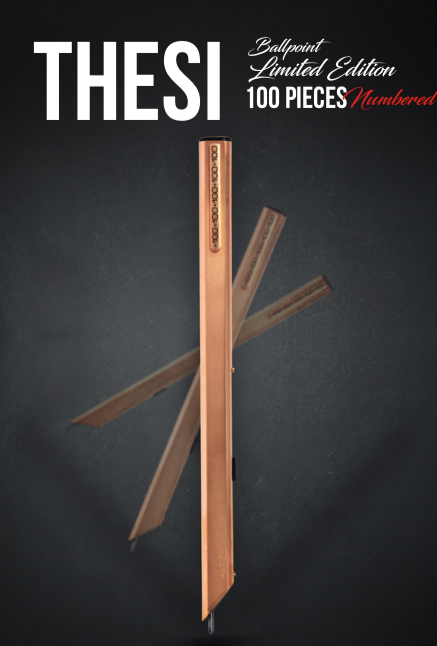 Aurora introduces the line "Cento Italia": 10 iconic pens from the history of Aurora, symbolizing the 10 decades, every one revised and realized in only 100 individually numbered pieces for the whole world (100 for Italy and 100 for the foreign countries). Each month, Aurora will launch a new pen from the line "Cento Italia", beginning from February, every 19th of the month, to recall the foundation year of the Manufacture in the 1919. All the pens will be fountain pens.
Every pen will be packed in an elegant box in black leatherette with black interior dressed by a special commemorative red sleeve with the new logo Aurora Cento! realized in cooperation with Italdesign – Giugiaro.
The Aurora Thesis is the Seventh of the 10 pieces, as a tribute to the founding of its manufacture in 1919. It stands out for its unique and iconic design finished in rose gold plating.
Aurora, founded in 1919 in Turin, is an Italian brand in fine writing instruments. The passion for beauty, style and attention to quality up to the refined details, makes the company an international inspirer. Aurora presents the tradition of the Made in Italy, creating writing instruments in perfect balance between craftsmanship and technology with unique character.