Aurora Optima Orange Auroloide Fountain Pen
Contact us for our Chatterley Loyalty discount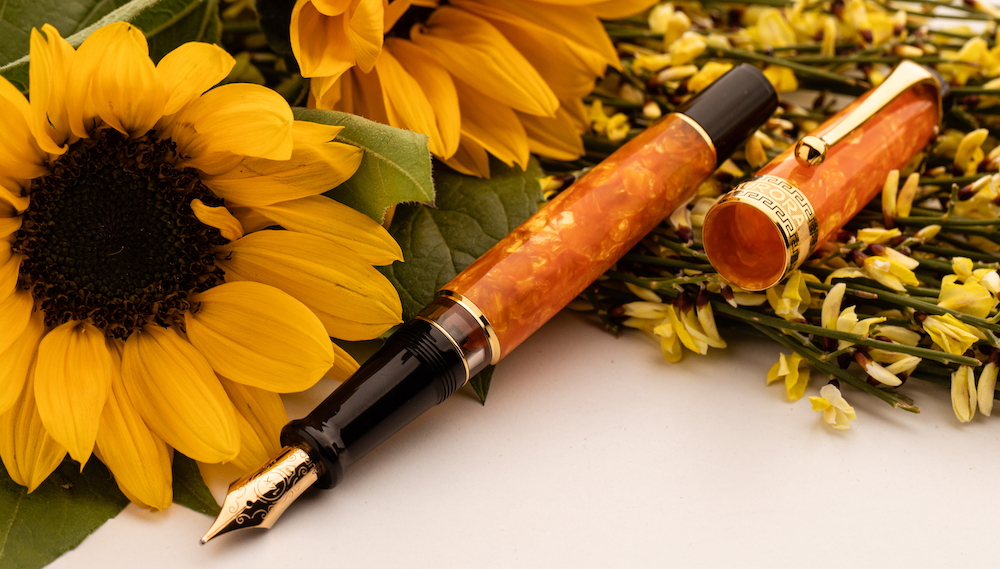 The Aurora Optima Orange is a limited edition fountain pen made of a beautiful orange Auroloide. It has a solid 14k gold nib with an ebonite feed, gold-plated trim, the traditional piston refill mechanism and hidden reservoir, and a clear ink window.
Aurora has been producing its signature luxury fountain pen for a century now. Combining a rich heritage and artisan skill with forward-thinking design and technology, the brand creates pieces that are a dream for writing enthusiasts. They manufacture their own nibs, and every pen is turned, polished, assembled, and tested by hand. This attention to detail ensures a superior quality result; put an Aurora fountain pen to paper and your notes will be noticed.
Special feature – removable nib section – the nib section can be unscrewed from the grip area of the pen. This feature allows for thorough cleaning and maintenance of the nib and barrel.
MSRP of $595