Aurora Optima O'Sole Mio Fountain Pen
This pen is pre-owned, but in like new condition.  It comes complete with box and papers.  It is equipped with a 14kt Broad nib.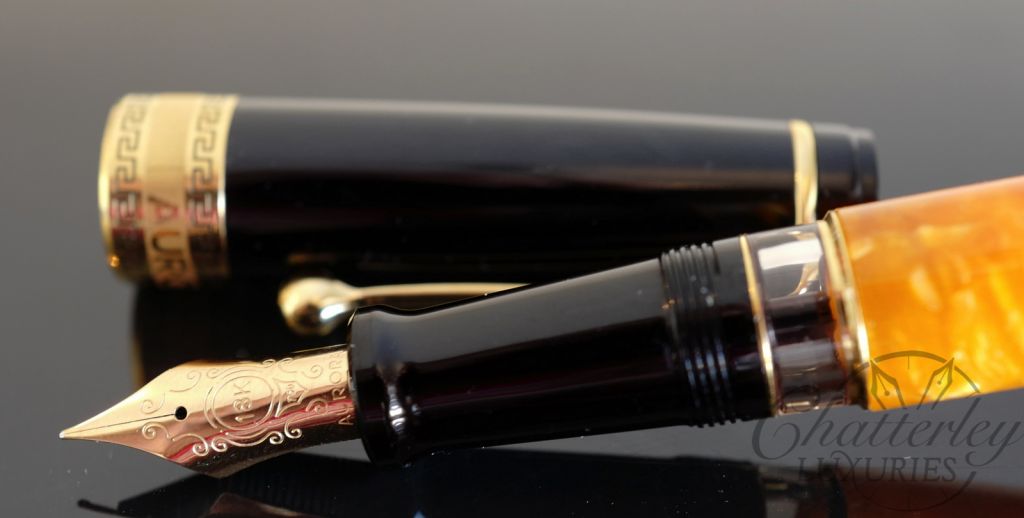 Aurora is proud to announce the latest from their Optima line, the Optima O'Sole Mio.  O'Sole Mio translates to 'My Sunshine'.  With the bright orange auroloide used in this pen it is easy to see how Aurora came to choose this name for this brilliant pen.
The pen body is made with a beautiful orange marbled auroloide with black resin on the cap and end of the barrel. The pen is then finished with gold trim, rings and matching clip.
The pen is fitted with a solid 14k gold nib.
The entire pen is made in house at Aurora, including the nib.  It fills via piston mechanism.