Aurora Saturno 888 Limited Edition Fountain Pen
Contact us for our Chatterley Loyalty pricing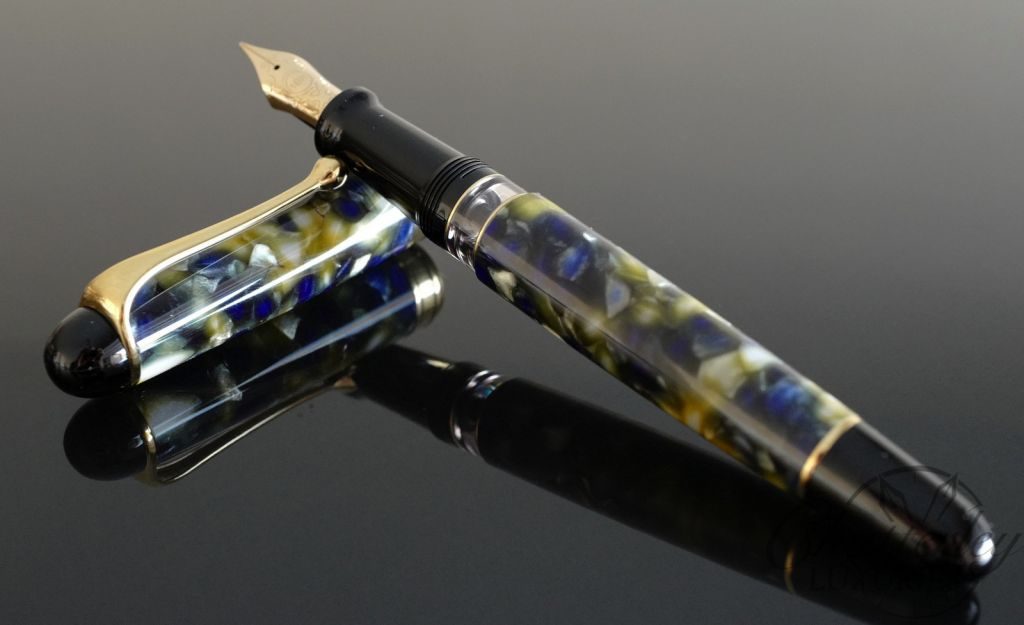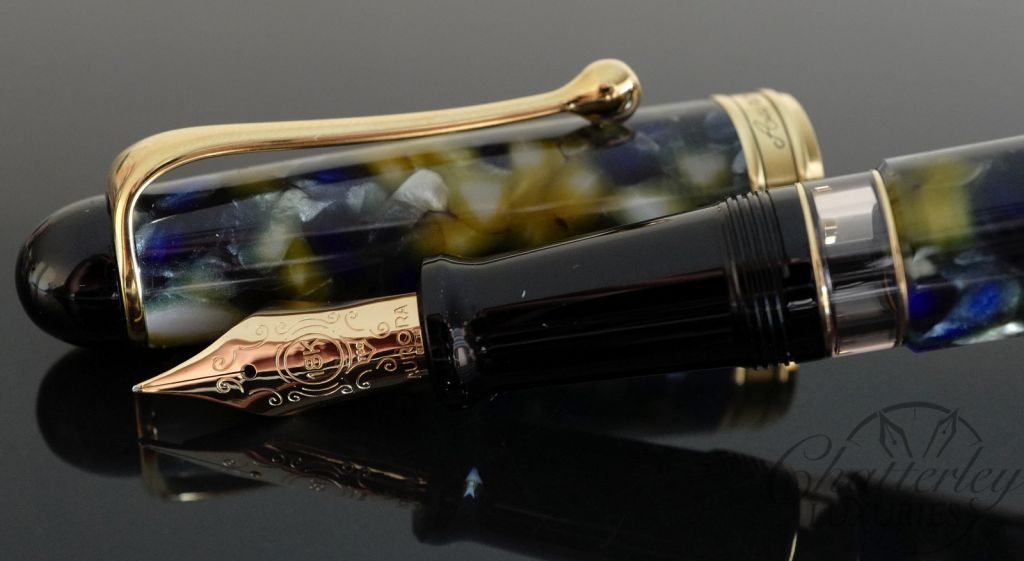 The limited edition Aurora 888 Saturno is the fourth release in Aurora's Stellar Collection, after the exceptionally well received 88 Nebulosa, 88 Sole, 88 Marte and Urano. Aurora has taken inspiration from the planet Saturn for its latest limited edition fountain pen. The pursuit of the beauty also passes from Saturn as Aurora continues its journey through the solar system, inspired by the splendor of the planets.
The Aurora 888 Saturno is made entirely in-house, including the nib and ebonite feed. The cap and barrel are made from Auroloide while the cap's finial, grip section, and piston knob are made from black resin. All the metal trim is plated in yellow gold to match the solid 18k yellow gold nib. Each Aurora 888 Saturno fountain pen is engraved with its limited edition number out of 888 on the top of the cap, opposite the clip.
Like all 88s, the 888 Saturno features Aurora's unique piston filler design with a built-in ink reserve. When the pen runs dry, extend the piston to access enough ink for several more pages of writing. The piston knob will remain extended acting as a reminder to refill the pen while still allowing the cap to be posted.
The 88 Saturno is limited to only 888 pens worldwide with less than 100 coming to the US.
MSRP is $895