Bexley Carroll Shelby 427 Cobra Limited Edition Fountain Pen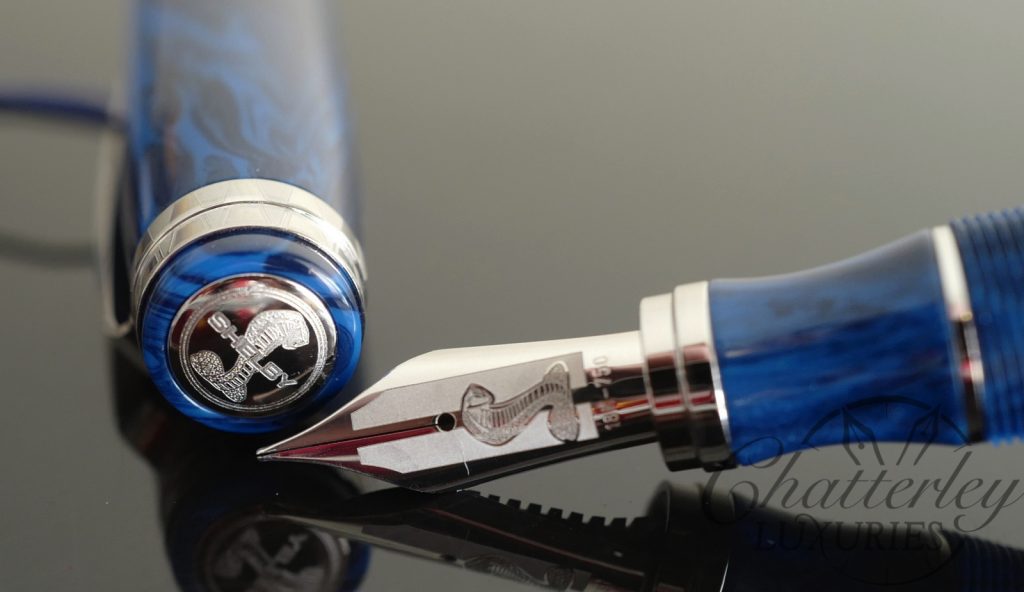 A Limited Edition of 427 pens.
Carroll Shelby's 427 Cobra is not only an icon. It represents a bygone age of grit, freedom and tenacity for auto fans. Not limited to the auto industry alone, but to American entrepreneurship and its can-do spirit. Beautiful Shelby Blue resin, made exclusively for BEXLEY. Rhodium Trims with distinct Shelby emblems. 18k White Gold nib (medium size).   Signature Cobra engraving on nib.