Cartier Panda Limited Edition Lacquered and Palladium Fountain Pen
This pen is lovingly used and is accompanied by a presentation box, outer packaging, certificate, directions for use, acrylic pen holder, and additional Cartier cartridges.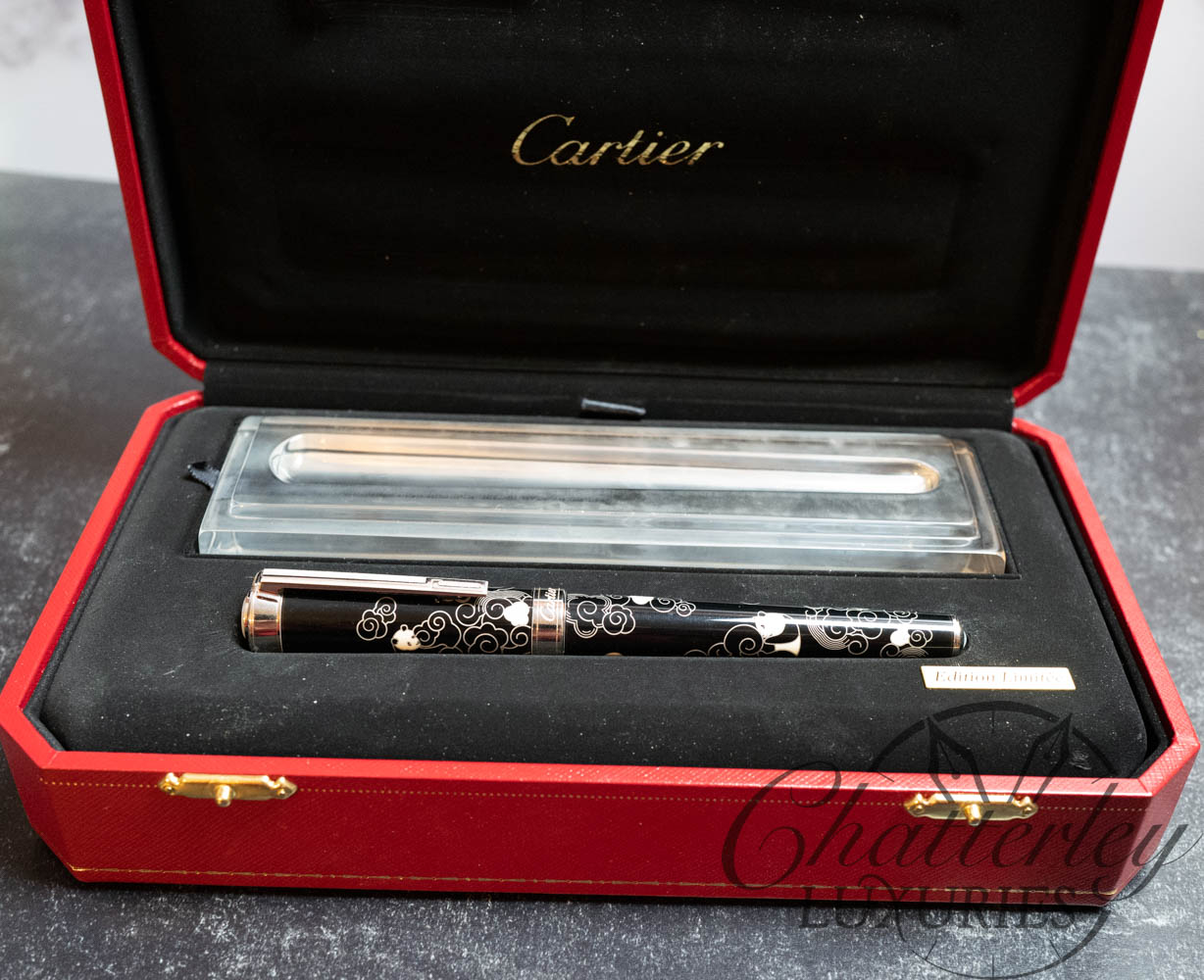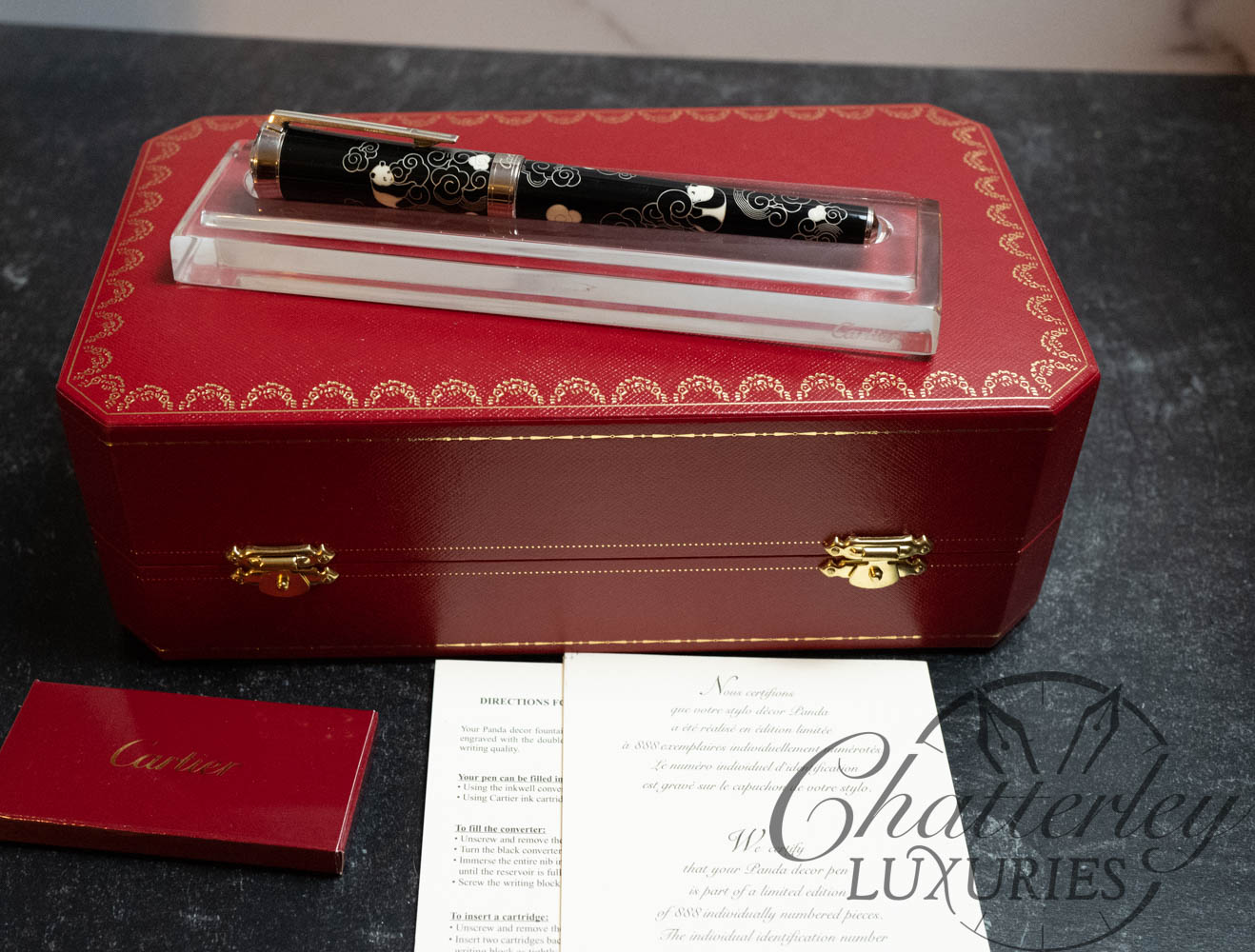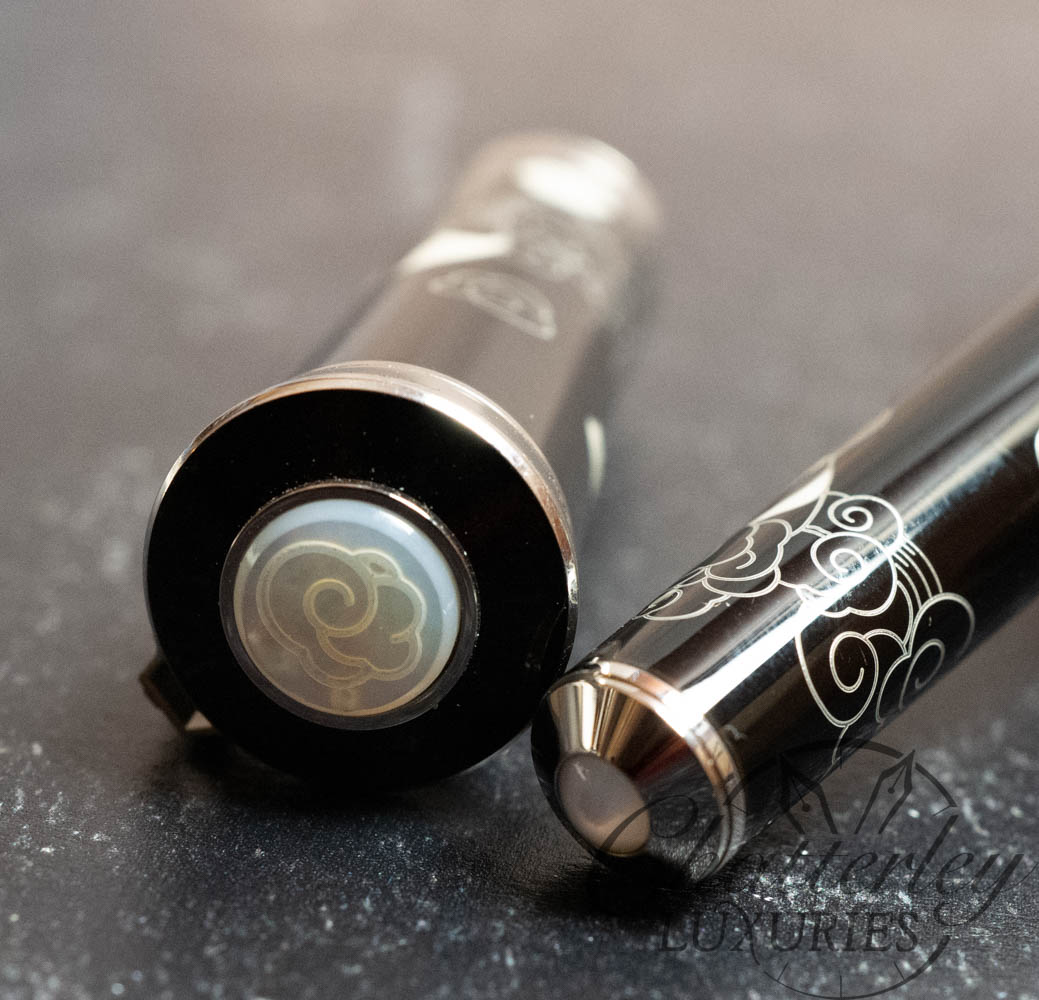 It is palladium finished with black and white lacquered panda design. The cap and bottom of the pen have a mother of pearl cabochon. It has an 18k gold nib engraved with Cartier logo.
The Panda decor Art Déco de Cartier pen was created depicting lacquered panda bears with Chinese overtones. The panda bear in Chinese culture is known for its calm demeanor, and is symbolic of peace, harmony and friendship. Also referred to as "The" Chinese Bear, the beloved creature is arguably one of the most aesthetically enjoyable animals.