Chateau Archduke Rasen BL01 Bespoke Lacquer Ombré Turquoise Fountain Pen
Introducing the Chateau Archduke Rasen (spiral). These pens start with a 100% hand turned ebonite body. Then are hand painted with a Ombré Turquoise finish. On both ends with the spirals starts with dark turquoise and go to light turquoise where the cap and body meet. From there and moving outward is 24k Gold Leaf.
They fill via Cartridge Converter, but with a little silicone grease on the section threads or an O-ring they can be Modified to an Eyedropper. They are carved at the end of both the cap and body into a spiral. The nibs are 14k Rose gold with White gold Chateau Mask logo. They have ebonite feeds and use the Bespoke nib with the Chateau Breather hole. Nibs available are Fine, Medium, Broad, 1.1 Stub and extra flexible. The flexible nib is very flexible and is not suggested for people who have not used flex. Also its suggested that you use the pen as an ED if you are going to buy the full flex as the converter does not like to keep up to the amount of ink needed when fully flexed.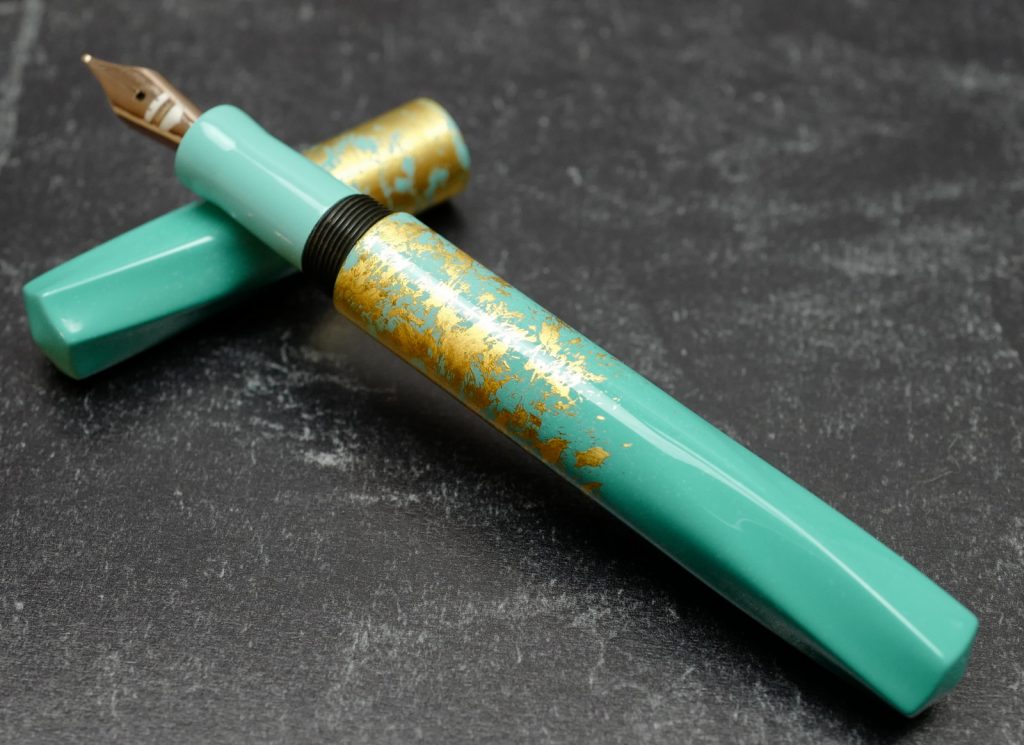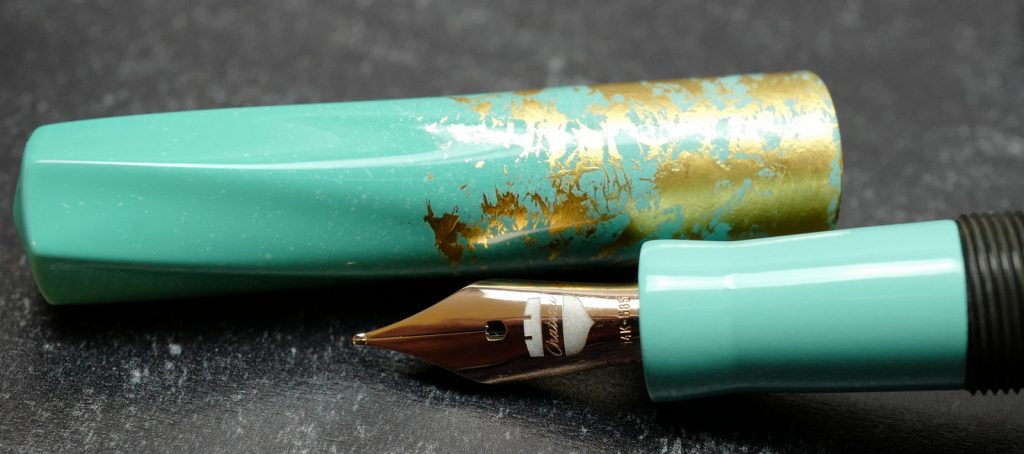 -Turquoise Ombré lacquer that gets darker to lighter from the outer of the cap and body
-24K Gold Leaf
-Made in the USA.
-Oversized hand turned cylindrical body and cap that tapers to a spiral
-#6 Bespoke nib
-Cartridge Converter or Eyedropper
Dimensions
Length with Cap on-152mm or 6 inches
Length from nib to end of body-140mm or 5.5 inches
Girth of body at largest part-15mm
Girth Section at smallest part-11.8mm