Chateau Monarch UR01 Tame-nuri and Gold Leaf Fountain Pen
Contact us for our Chatterley Loyalty Pricing, info@chatterleyluxuries.com
Continuing on with the Chateau Monarch. The first Fountain pen from Chateau.
Now in Yellow Gold Trim, only 10 Versions will ever be made.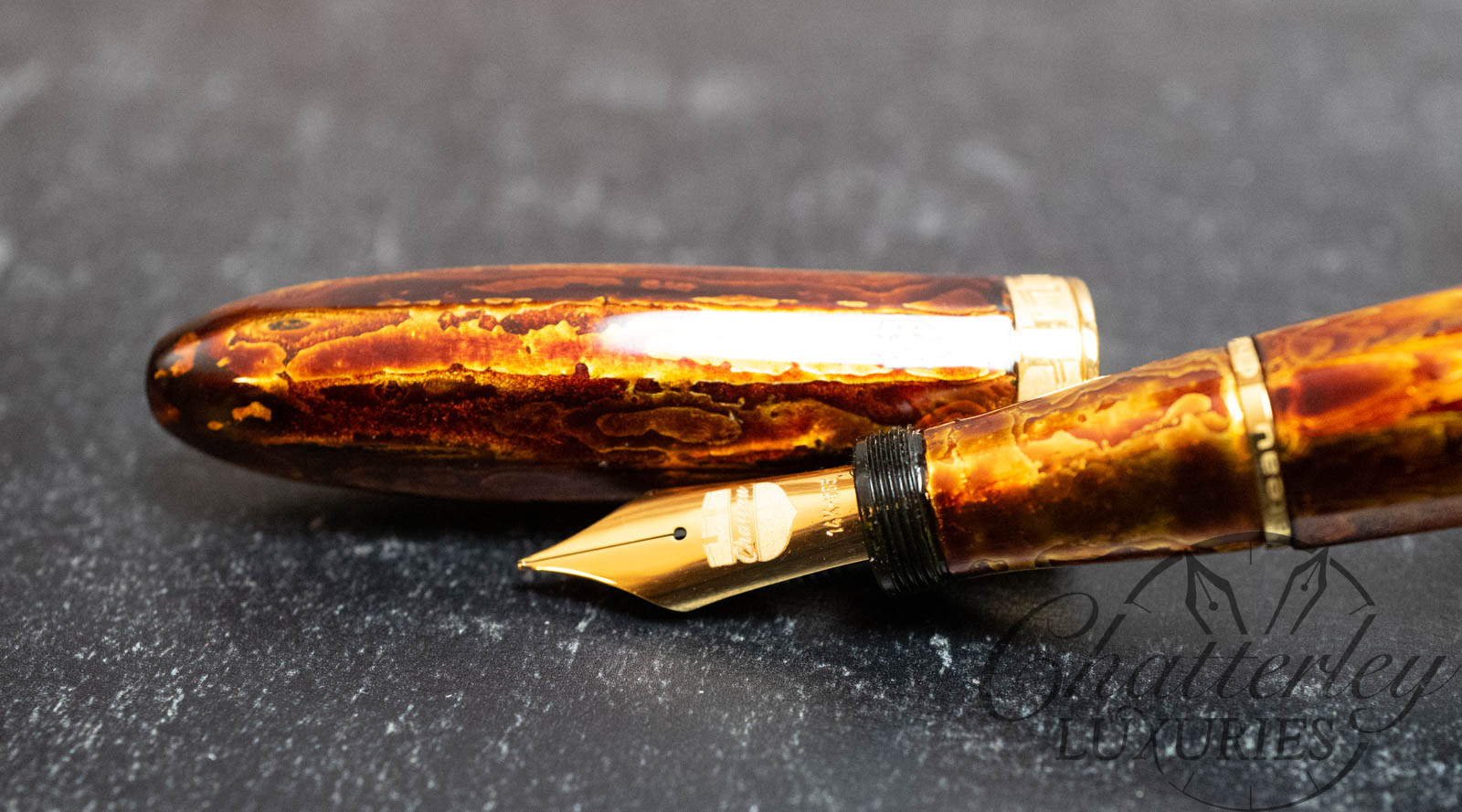 These pens are truly amazing to hold and handle. The quality of them are top notch. Although it may look like a simple pen to manufacture, its quite the opposite. The Faceted and Tapered shape alone is difficult when hand turning pens. The cap ring really shows amazing detail. These pens start with a 100% hand turned ebonite body then we apply around 30 layers of Urushi and gold leaf. We start with 2 Layers of black Urushi, then a layer of red Urushi. Then we apply gold leaf. Then we apply 2 more black layers, gold leaf and then red urushi. We repeat these steps 5 times to get this very in depth and deep technique. Between the layers we give 3-4 days of drying. The process for each pen takes a very long time. But the end result is amazing! You can see a video of this pen below…
Video of the Monarch Gold Leaf
These beautiful pens come with a Chateau Purple Leather Case. (Pictured below is the Ruthenium trim version)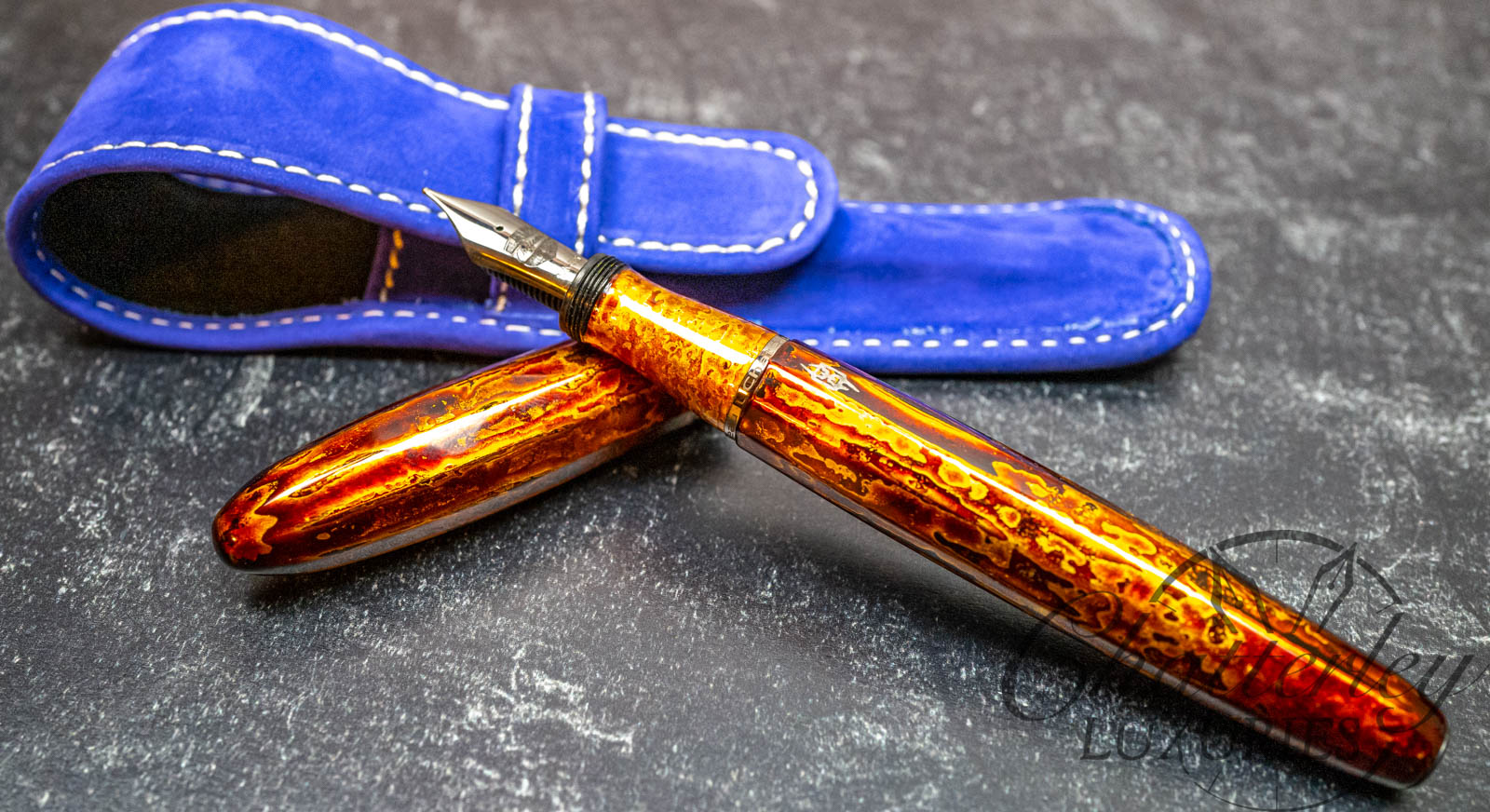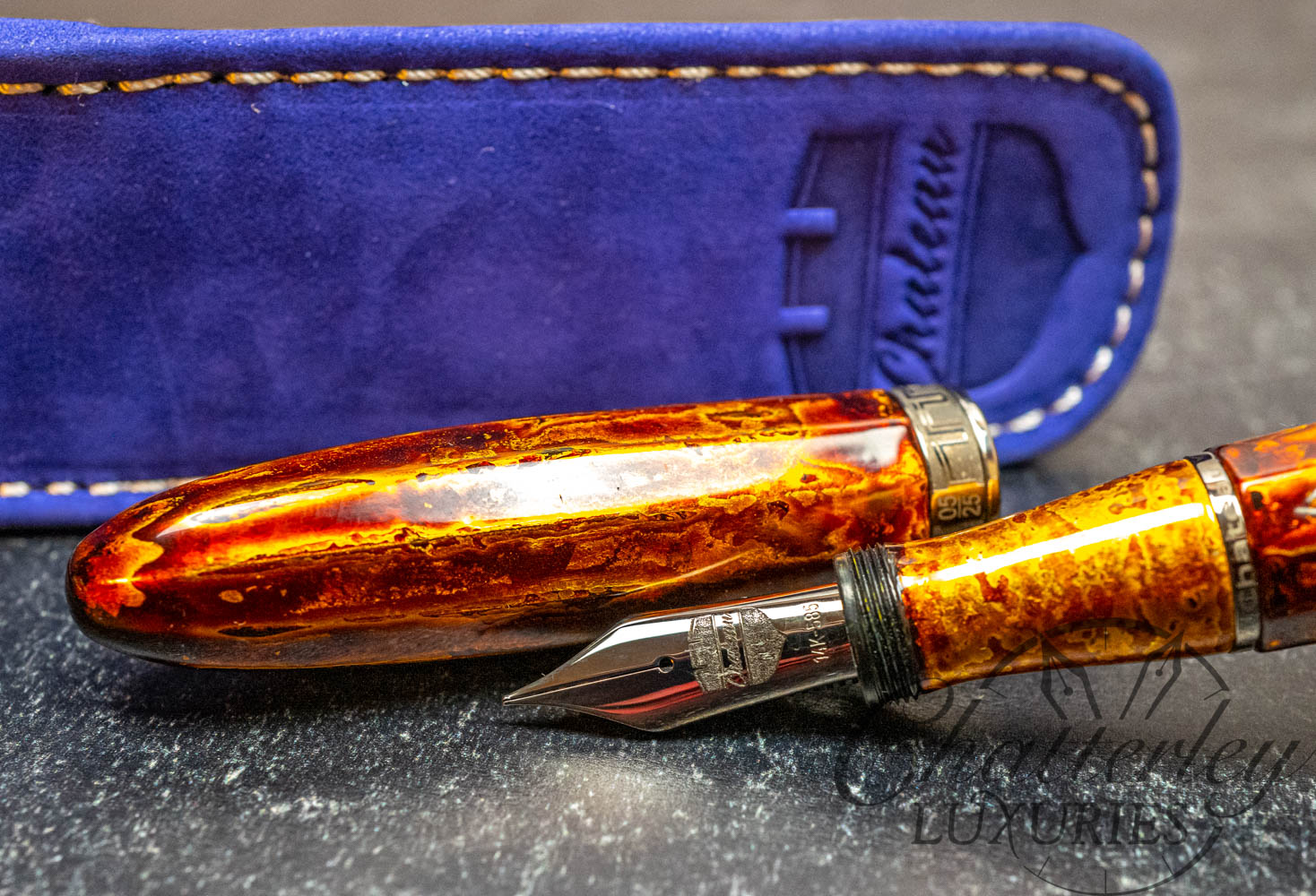 Tame-nuri and Gold Leaf
-24K Gold Leaf
-Genuine Japanese Urushi
-Made in the USA
-Oversized hand turned body and cap.
-Body and cap are Faceted, tapered and domed
-Oversized #8 14k nib
-Cartridge Converter
-Acid engraved trim (Done in Switzerland)
-Yellow Gold Trim
Dimensions
Length with Cap on-165mm or 6.5 inches
Length from nib to end of body-144mm or 5.71 inches
Girth of body at largest part (middle)-16mm or .63 inches
Girth Section at smallest part-11mm or .43 inches