Chatterley/ Montegrappa Extra Otto Classico Greece Rinato Silver Limited Edition Fountain Pen
This pen is pre-owned but like new. This pen has an Extra Fine nib. It has some tarnish, but we didn't polish it because its actually tarnishing in the same color as the Turquoise which is super cool. This edition is now long sold out and one of the nicest exclusives we've done.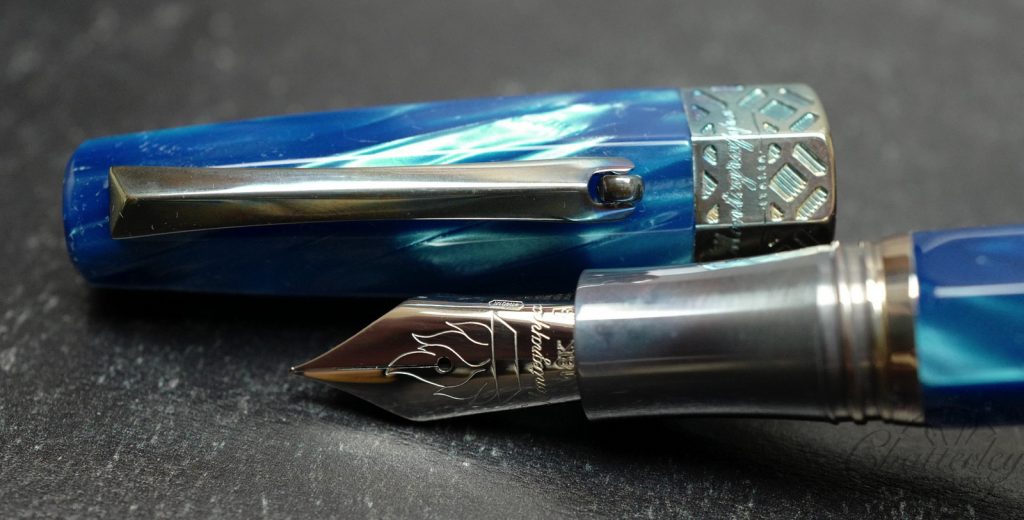 Introducing the Montegrappa for Chatterley Extra Classico Greece Rinato Limited Edition Fountain Pen. Just like the original Classical Greece pen, Montegrappa pays tribute to Greece, its glorious past and its culture with this twist on the original Limited Edition.
-Made from solid rods of Oversized Turquoise Celluloid (most rods are not large enough for Otto)
-Piston Filling system
-Oversized #8 18k nib, finely engraved with an Olympic torch
-Ebonite Feed
-925 Sterling Silver trim
-Red lacquer under the clip
-Limited to only 15 Pens worldwide
 Classical Greece is the period in Greek Culture which last from 5th to 4th century B.C. (roughly a 200 year long period). This period was very influential on the Roman Empire and foundations of western civilization. Many ideas of art, politics, architecture, and literature in the modern western civilization are derived from this period in Greek history. This time period covered many important and famous events such as the fall of the last Athenian Tyrant, the death of Alexander the Great, and the Persian Wars.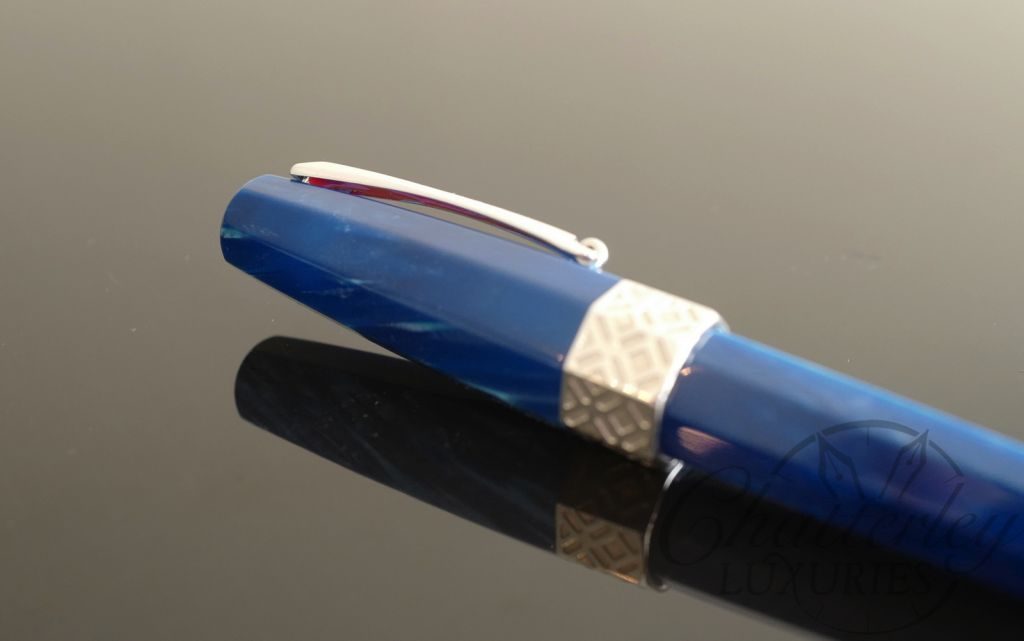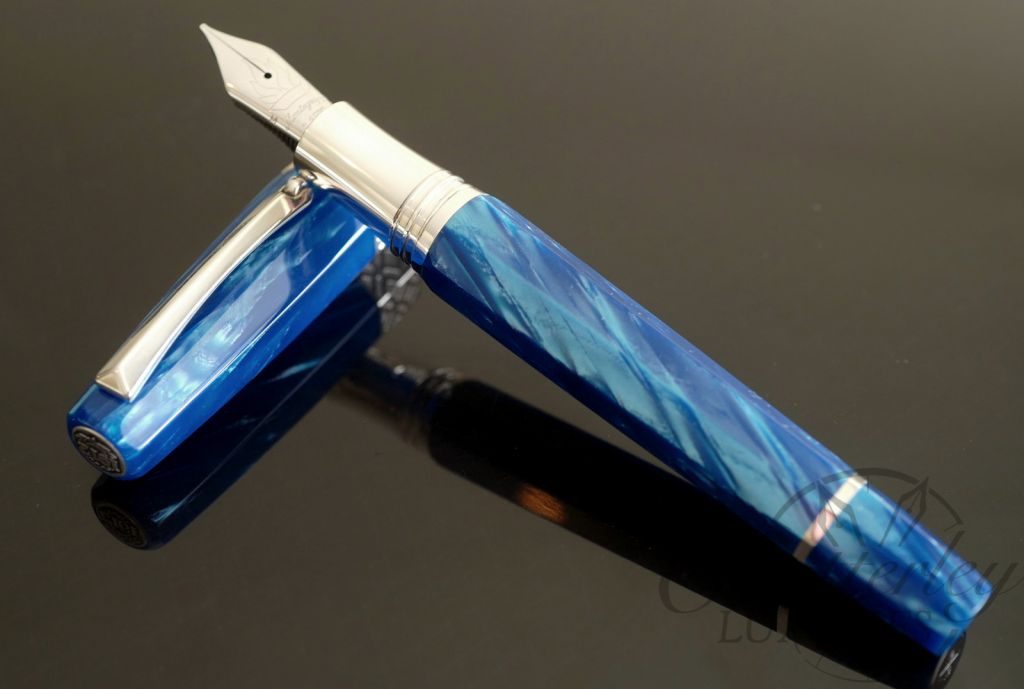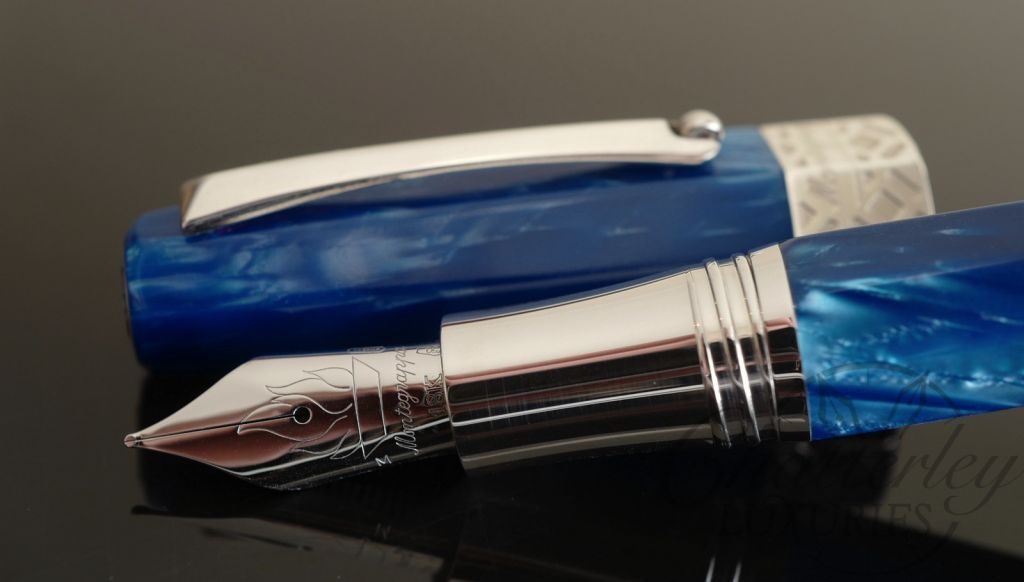 Among the many signature details of Montegrappa products, including the pocket clip with roller for easy ingress to and egress from pockets, the octagonal shape has long been a part of the Italian house's design language. In 2012, the year of its centenary, Montegrappa revived the use of the eight-sided geometric shape that recurs throughout its designs.
Octagon now characterises numerous Montegrappa writing instruments, including the Reminiscence, the Privilege, the Symphony, the Emblema and the NeroUno. For 2014, the octagon has been applied to the most enduring of the company's pen ranges: the Extra 1930.
In adapting an octagonal cross-section to the legendary Extra 1930, Montegrappa has created the Extra Otto. The octagon is the example of geometric perfection that has long provided Montegrappa with a timeless motif, one that also provides its own unique feel and level of comfort for writers who bond with their favourite pens.
Made of celluloid, the natural material that is employed in the manufacture of the finest pen barrels and caps.
All Extra Otto fountain pens are fitted with 18k gold nibs. The trim on all Extra Otto writing instruments is made from sterling silver, and Montegrappa's signature octagonal motif is engraved on the cap's band. Extra Otto's clip, fitted with the company's roller, also boasts its own secret: a red lacquer backing.