Here is an older Chatterley Exclusive.
Its called the Titanio Reserve Blue. Its a Delta Titanio, made with Turquoise Celluloid. Same Celluloid as the Montegrappa Miya and Chatterley Turchese.
If you haven't seen this celluloid in person… Its amazing. Its once of the nicest celluloid out there I think. This pen has Titanium trim and Titanium nib.
Nib grades are Fine or Medium. The pen is filled via CC or Converter. They are not oversized pens, but not small, almost as big as a 149. There are a few pictures comparing it the 149 and the Delta Oversize. They are limited to 50 pens worldwide.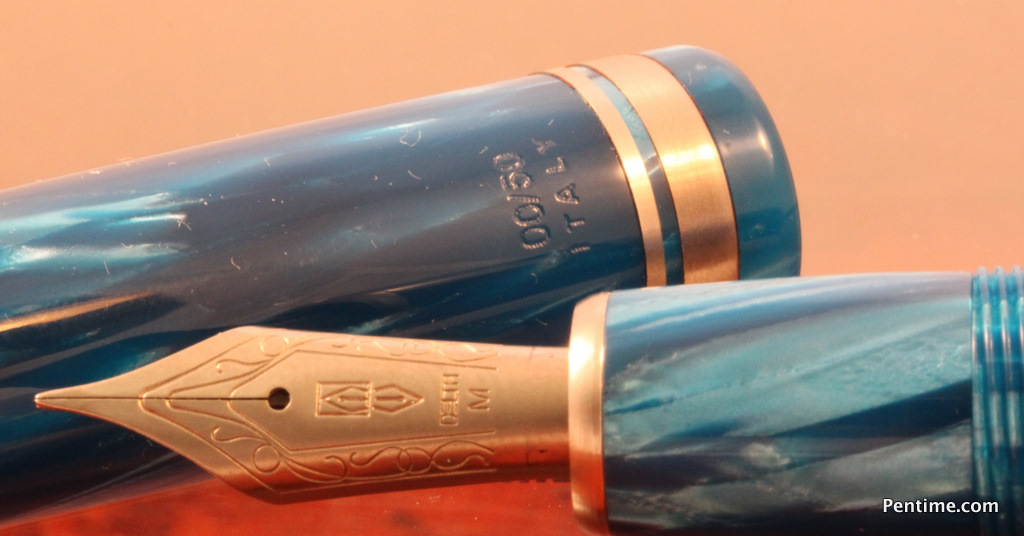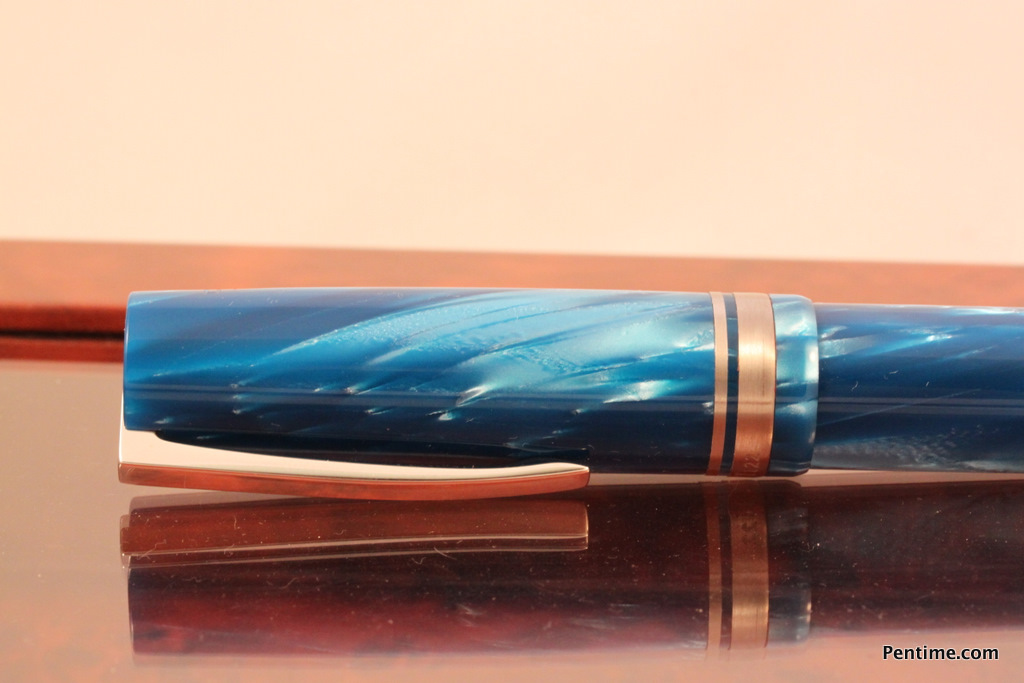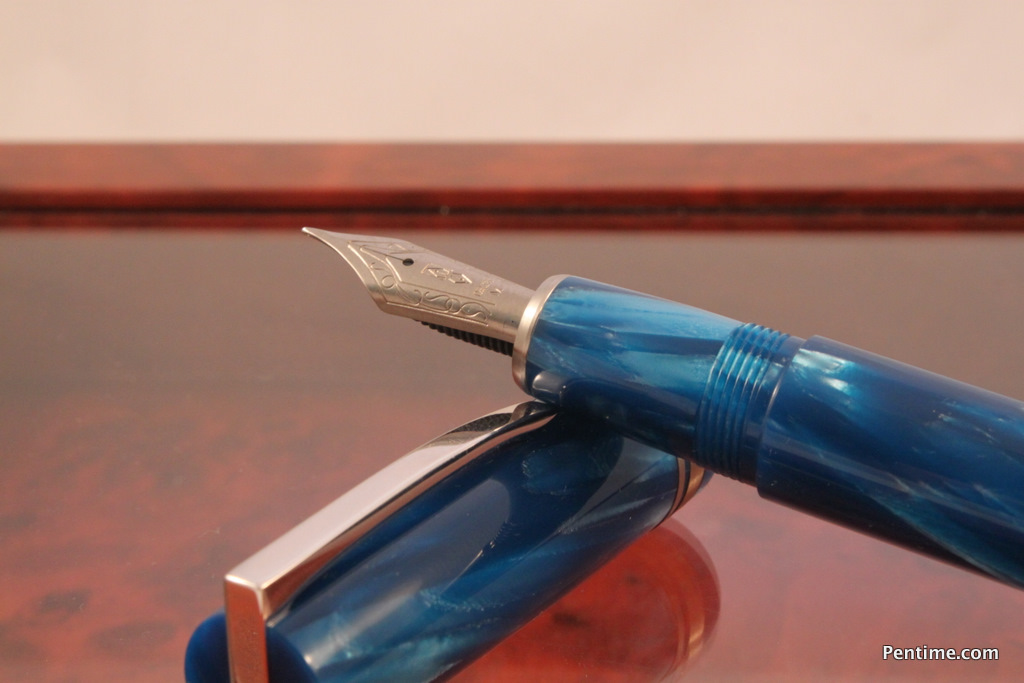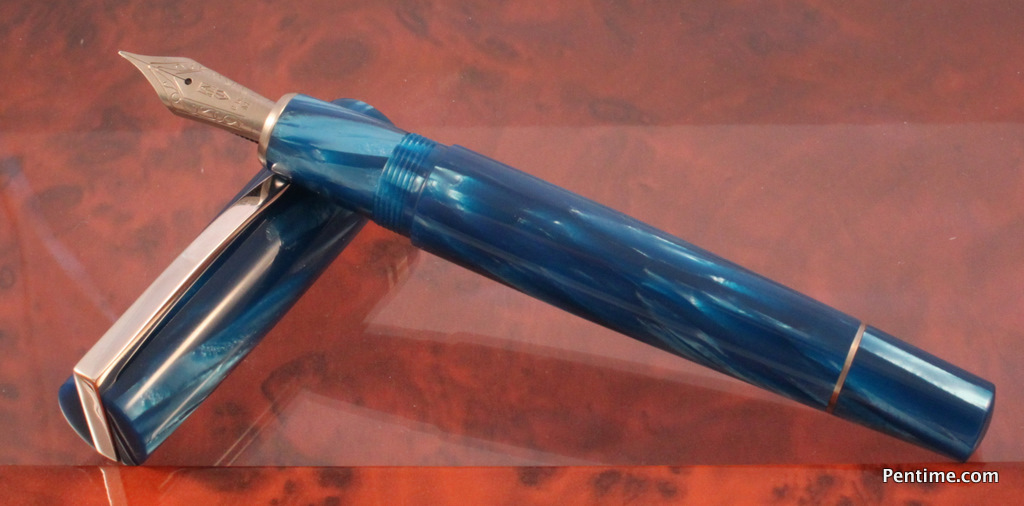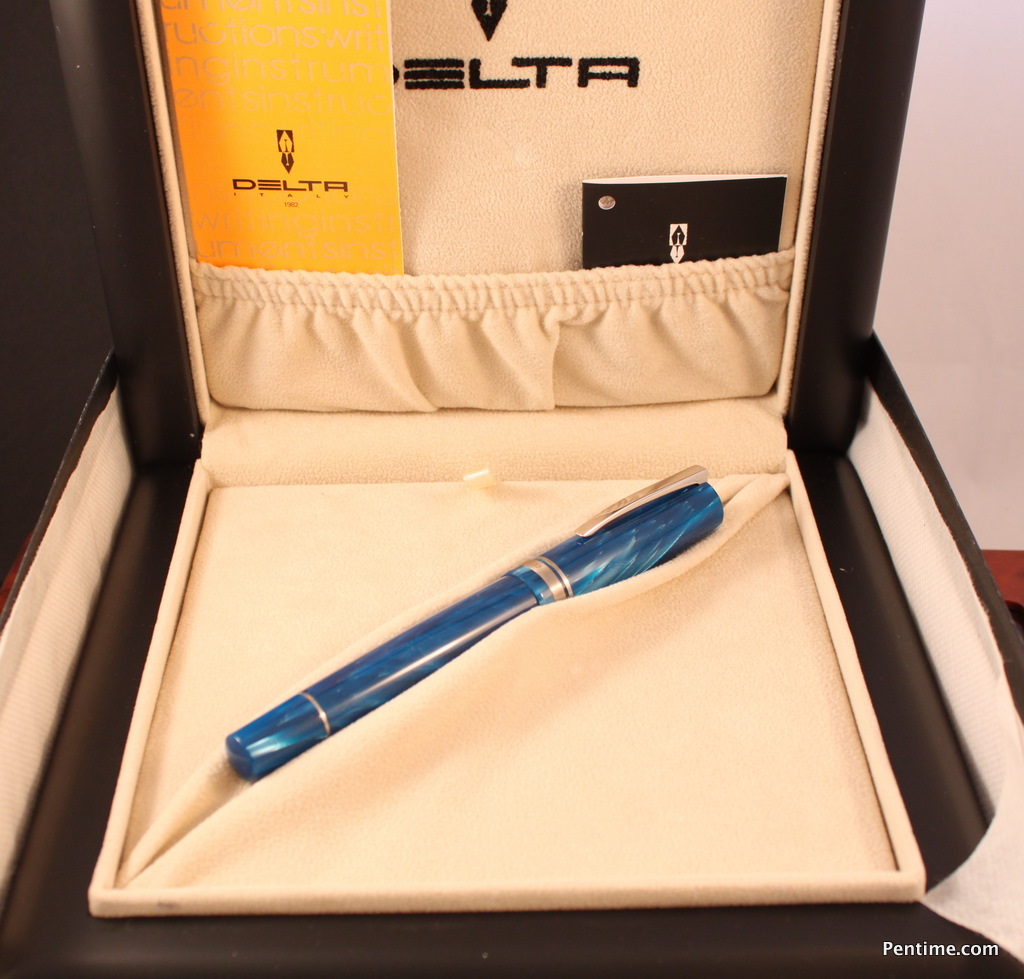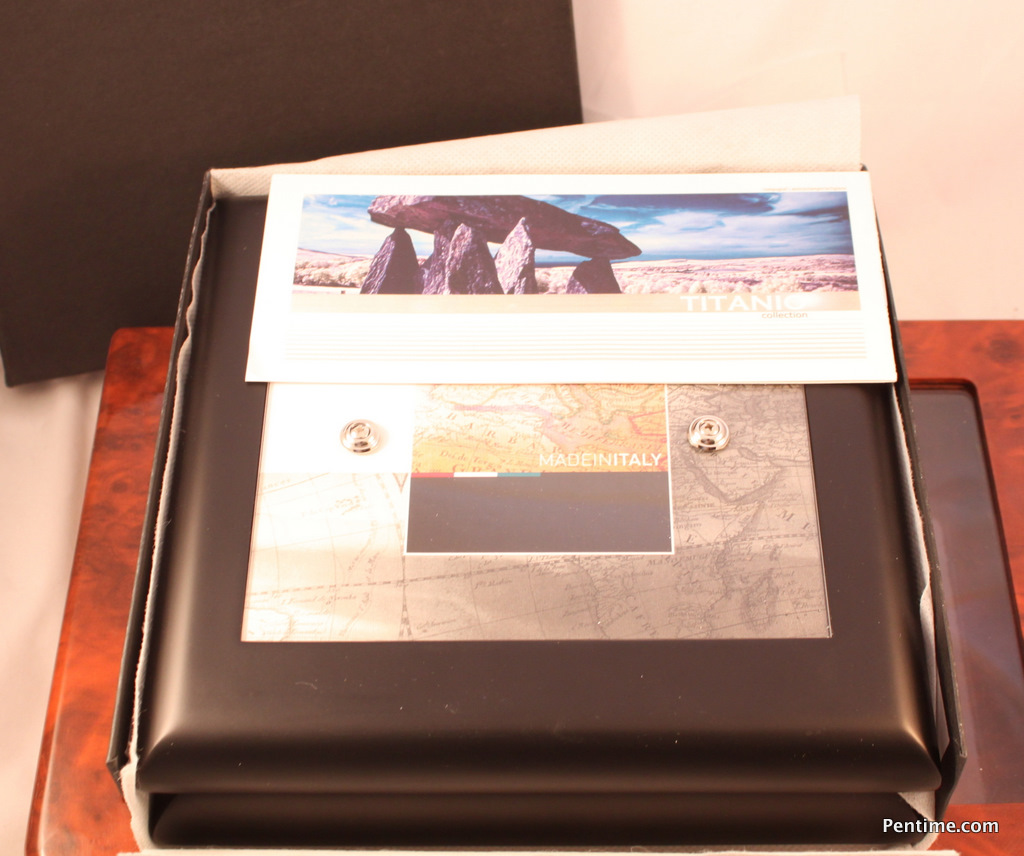 There are two pictures of just the pen with different lighting so you can see the depth of the celluloid. The last two pictures are of the pen for size comparison. One with a Montblanc 149 (not for sale) and the other is with a Delta OS Demo (for sale, but not with this pen)