Limited to 98 Pens in sterling silver and 98 pens Rose Gold Vermeil, in both Fountain Pen and Capless Roller Ball/Ball Point.
Its back, with the service and support from Yafa pens, known for excellent customer service for after sales situations.
Its overlay is amazing and hard to capture the beauty on film. Pens are made in Florence Italy.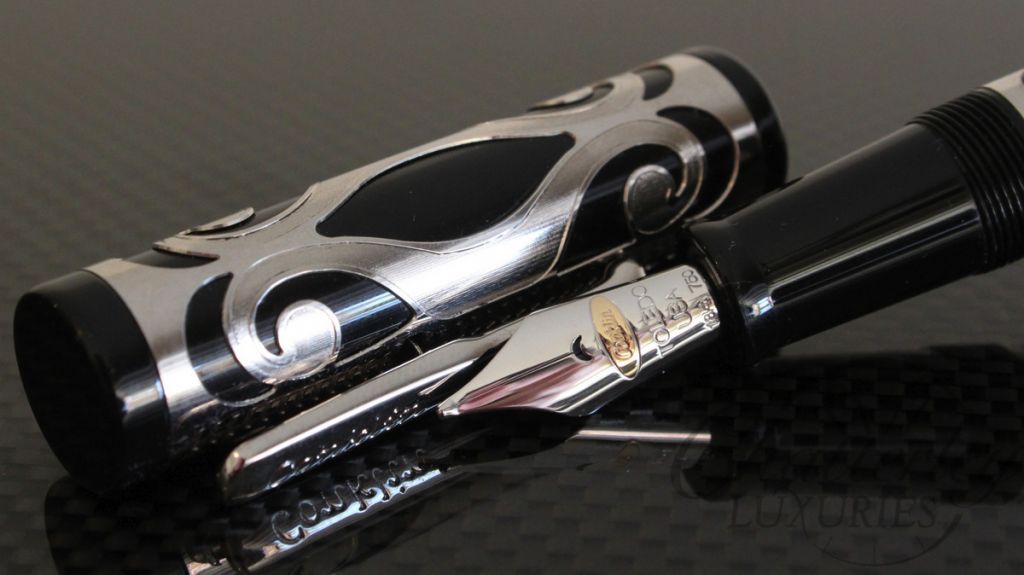 This pen has an 18k solid gold broad nib. This pen was a show pen, was used, and shows light surface wear, but still in excellent condition. This pen is #10/98.
MSRP on the silver Fountain Pen is $1495