Closeout – Pineider Queen Mary Limited Edition Fountain Pen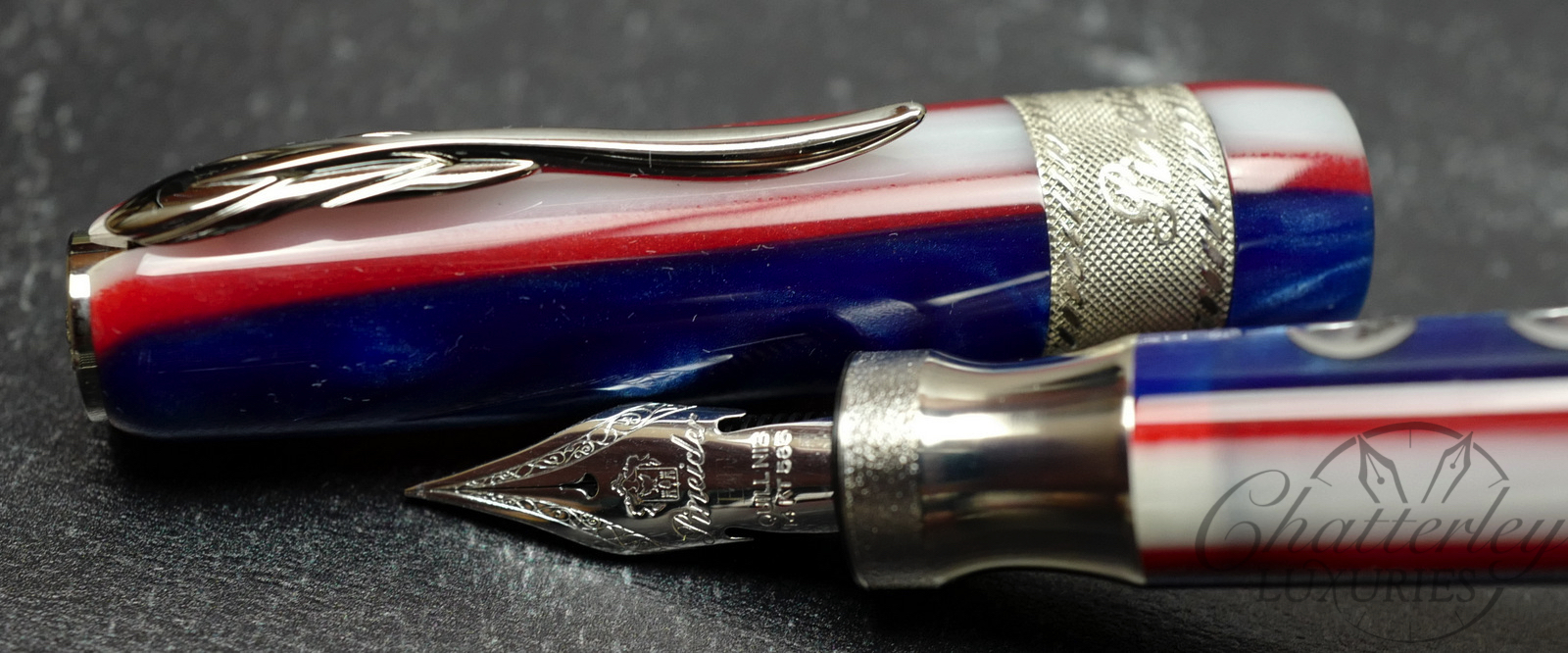 The Queen Mary pen is inspired by the world of large ocean liners with portholes and its characteristic colors. With a slightly vintage taste, the design is contemporary to the golden age of the fountain pen, when writing and traveling were synonymous with time.
The Queen Mary pen is made of layered resin in red, white and blue, and you can check the ink level from the portholes.
The filling system is quick and easy thanks to the easy filler, a very useful magnetic accessory.
The "quill nib" flexible nib is made of 14 K gold
The Pineider twist magnetic lock combines the pleasantness of the screw closure with the immediacy and safety of the magnetic closure.
QUEEN MARY
Limited edition of 888 fountain pens or rollers
Material: layered resin
Trims: palladium plated
Nib: Quill Nib 14 kt 585 iperflex
Clip: activated quill in marine steel
Cap lock : twist magnetic lock
Filling mechanism: piston filler with permanent oblo view
MSRP $898