Conway Stewart Limited Edition Excalibur Churchill Fountain Pen
We have for sale the #1 Excalibur Lever Filler Churchill fountain pen it is fitted with 18kt gold nibs.
The Churchill Excalibur consists of hand made resin which blends a luxurious mix of rich tones combining a graphite pearlescence backdrop with swirling lines of vibrant red, a bold statement of creativity and individualism. Both eye catching and adventurous, this finish is a hit for those who demand the cutting edge of design. Truly a pen for the passionate lover of fine writing instruments.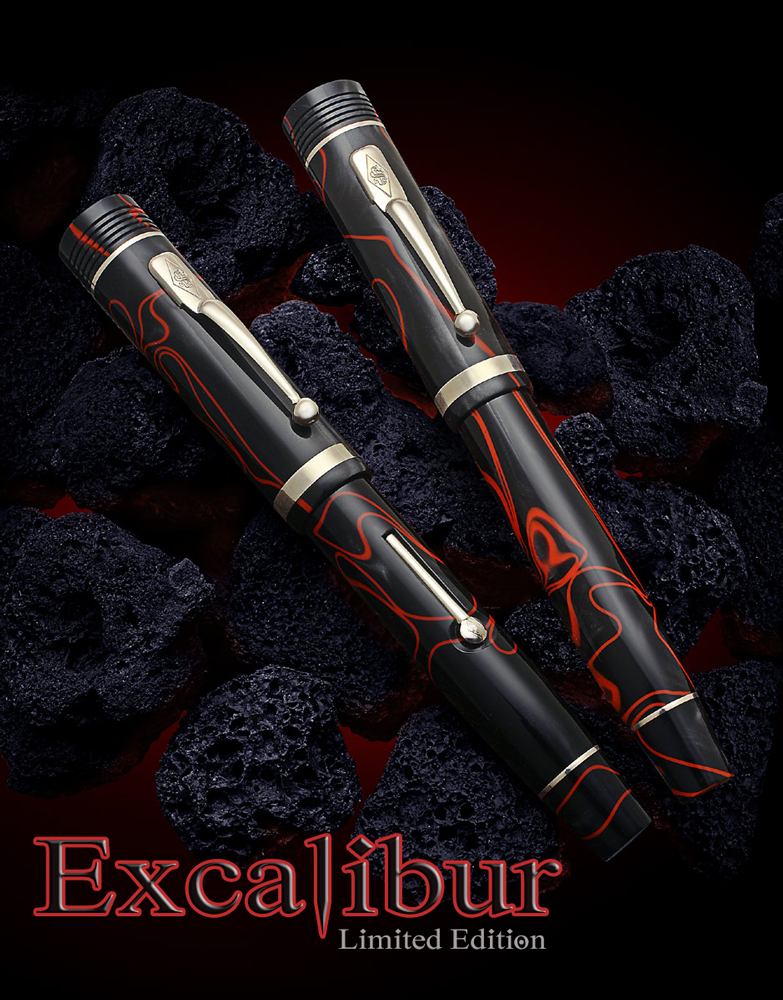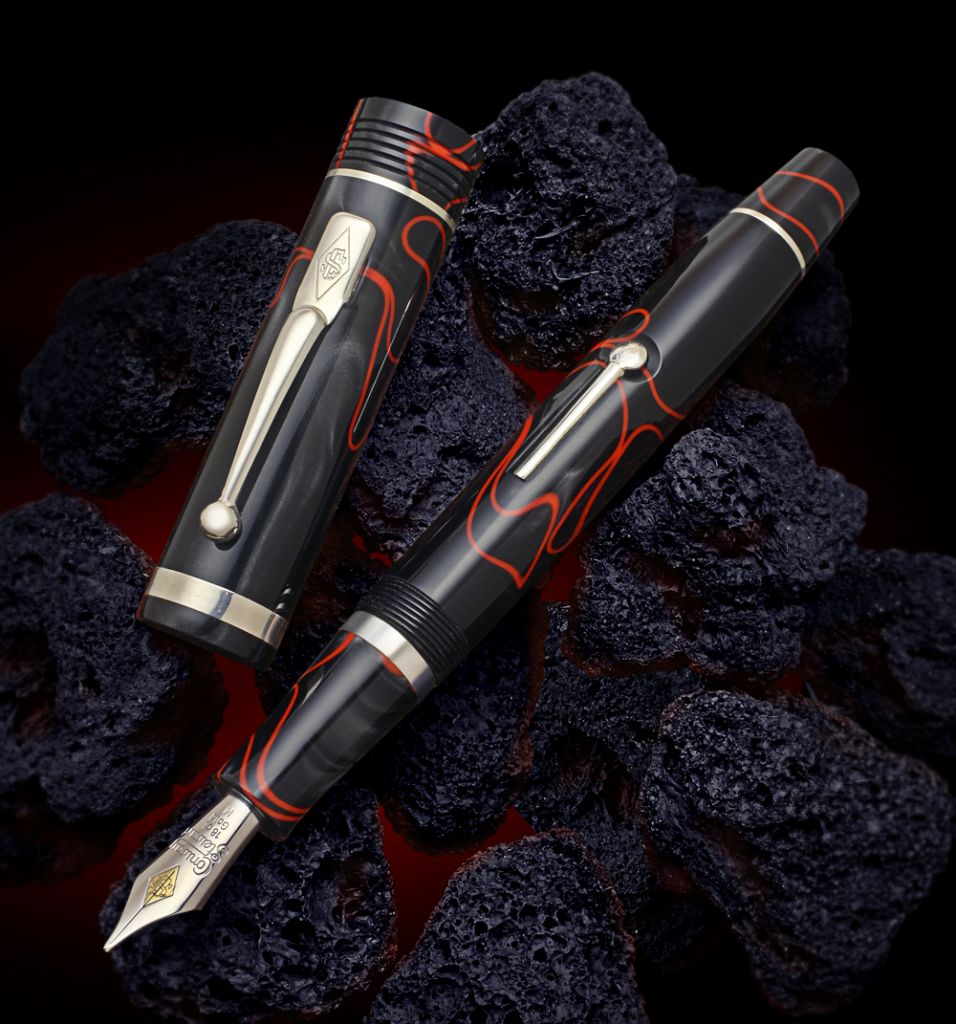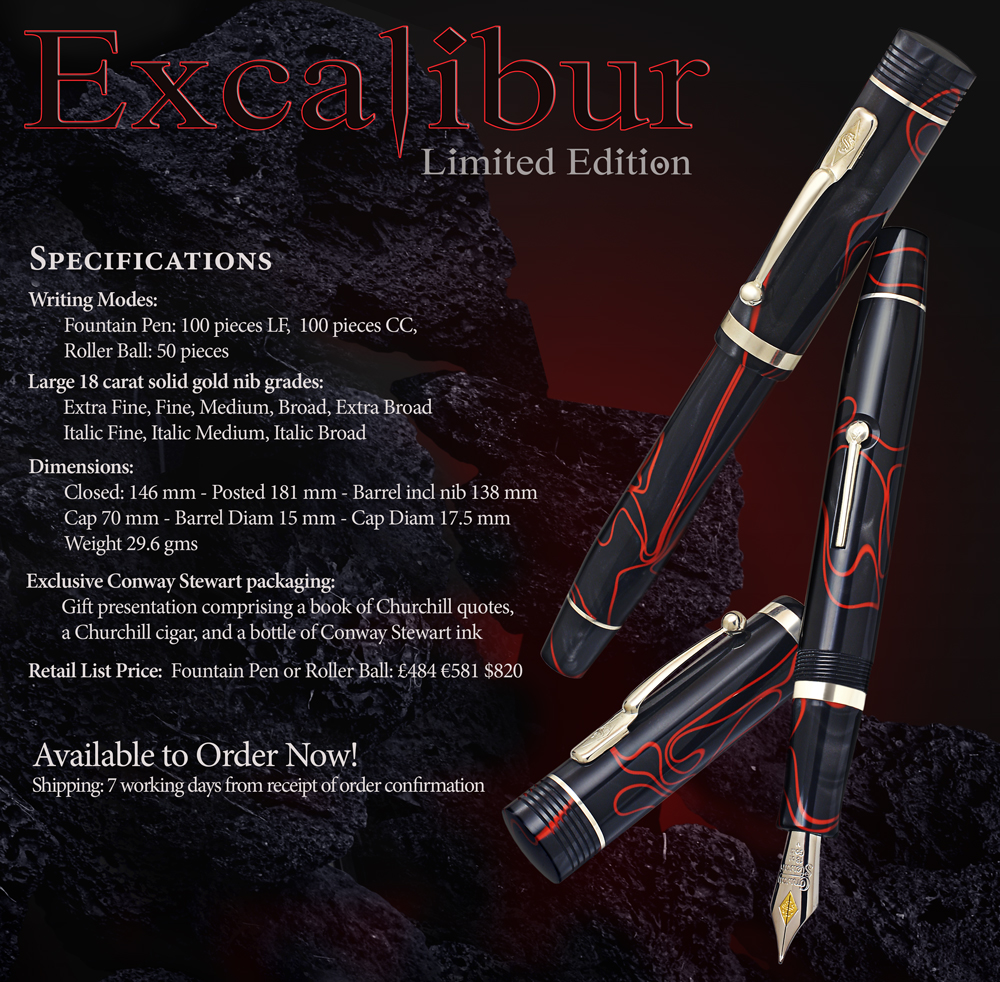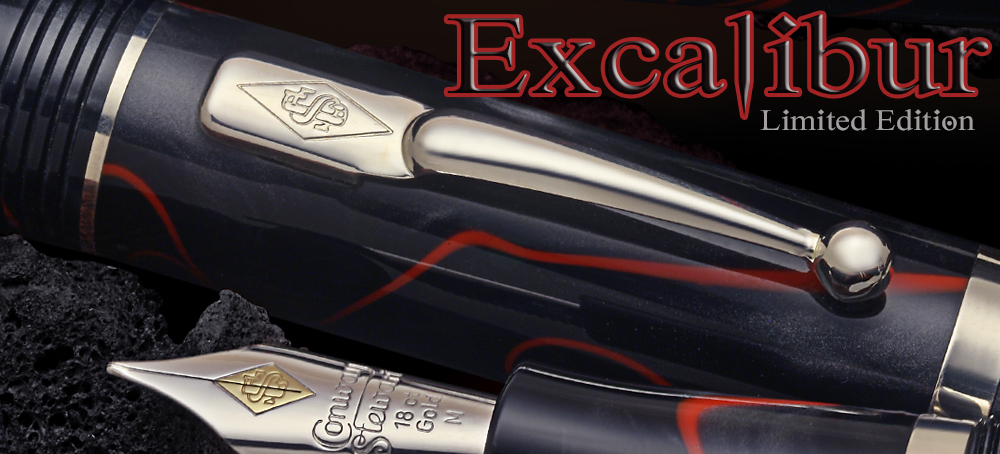 The award winning Churchill model in the limited edition Excalibur finish is available in two writing modes; fountain pen and roller ball. The fountain pen model is made with the traditional lever fill or modern converter cartridge filling mechanisms. These pens are fitted with a solid 18kt two-tone gold nib, accented with rhodium plating to match the sterling silver trim.  Nib grades are available in eight nib widths allowing the ideal choice for your individual handwriting style.
Each of the Churchill Excalibur writing instruments is crafted from an unique piece of this wonderful hand made material resulting in every Excalibur being a one of a kind expression of the British pen maker's art. The Excalibur is housed in their exclusive Conway Stewart Churchill gift presentation comprising a book of Churchill quotes, a Churchill cigar and a bottle of Conway Stewart ink.
This edition is limited to 100 fountain pens in the lever filling system and 100 fountain pens with the cartridge convertor system. The MSRP on the Limited Edition Excalibur Churchill is $820.