The style of this pen is called Genkai, which means the limited. It is a line of pen that Danitrio created with straight down shape and tried to make with size biggest possible for a hand to hold.
Danitrio makes remarkable hand painted pens using the Japanese skill and craftsmanship that has been mastered over the last few thousand of years. Maki-e is performed on the pen, after it has been hand selected, and prepared.  The Maki-e on this pen is more than just paint on a pen, it has texture, it has character. This is achieved through many many days and hours of carefully applying the Maki-e. On each of the pens that are hand painted, you may find the artists signature.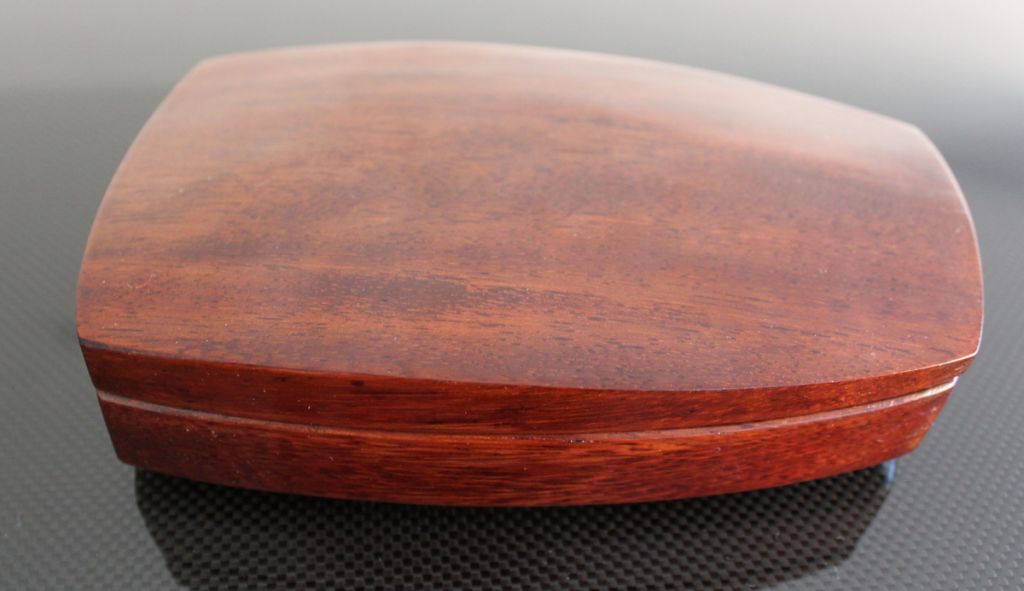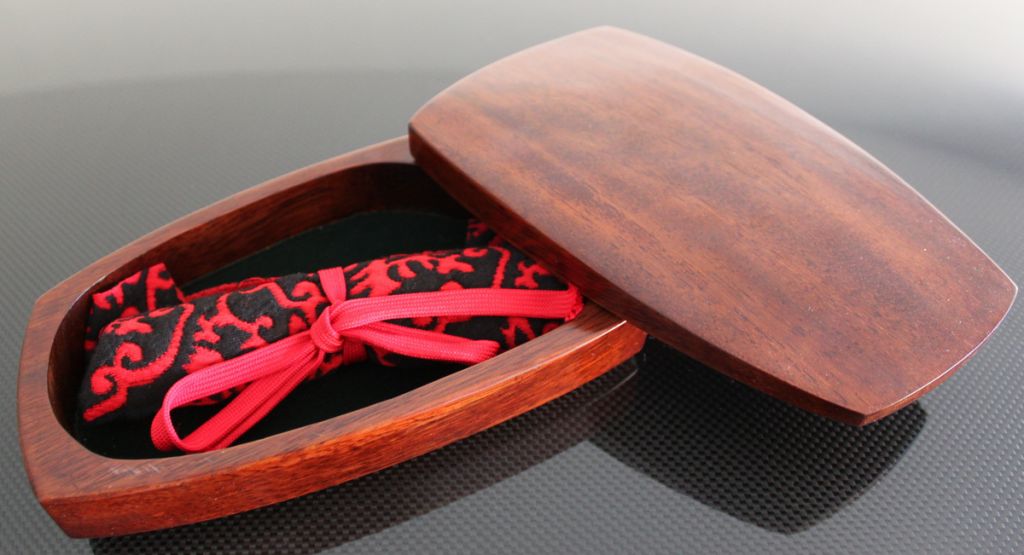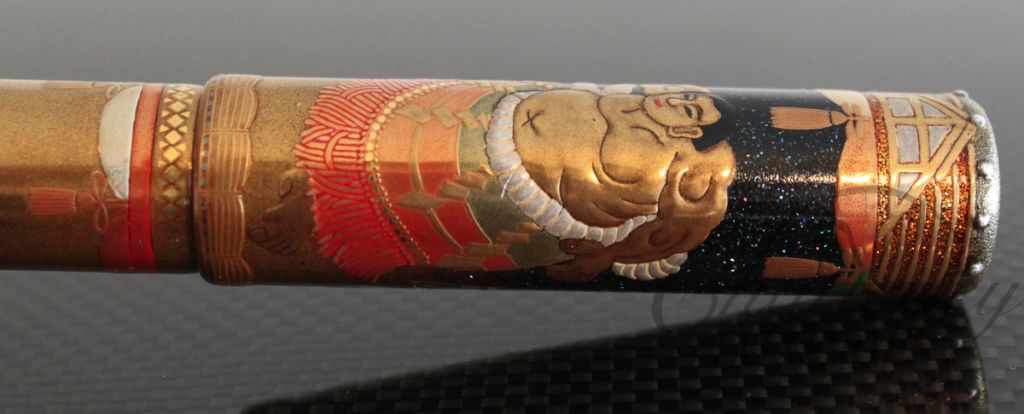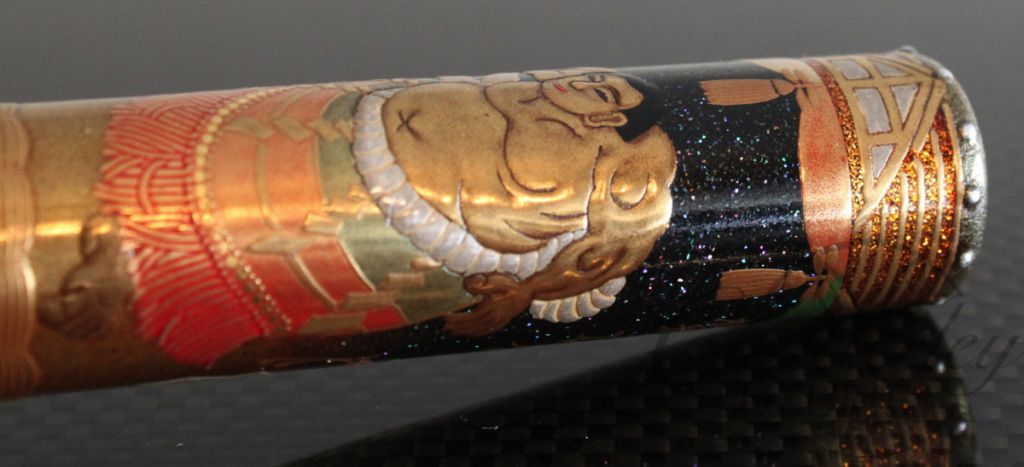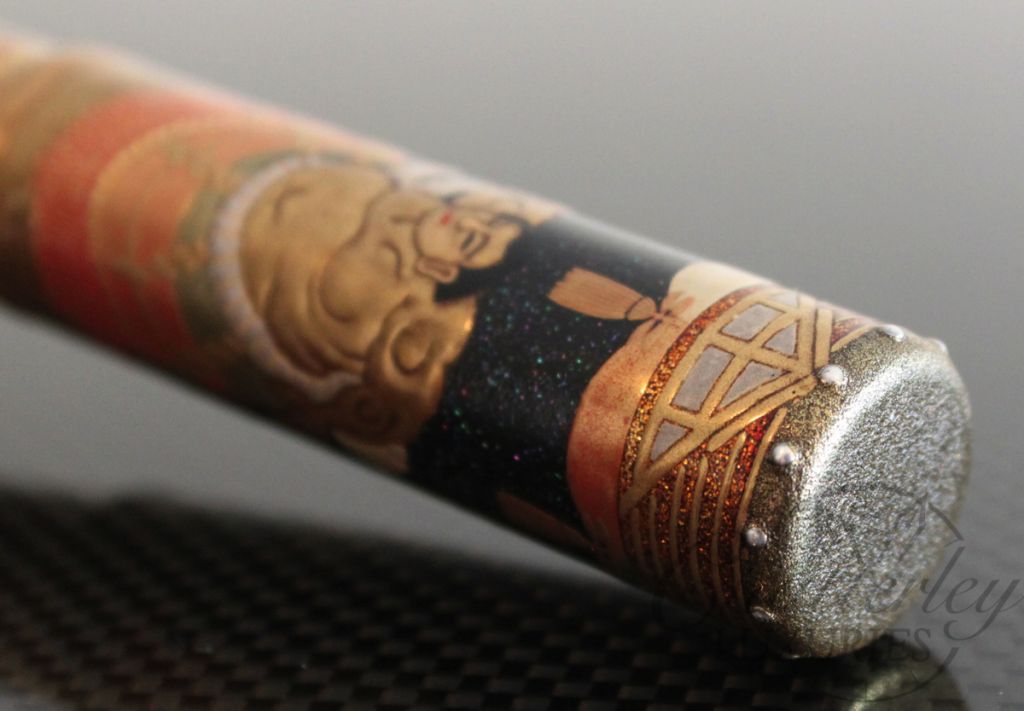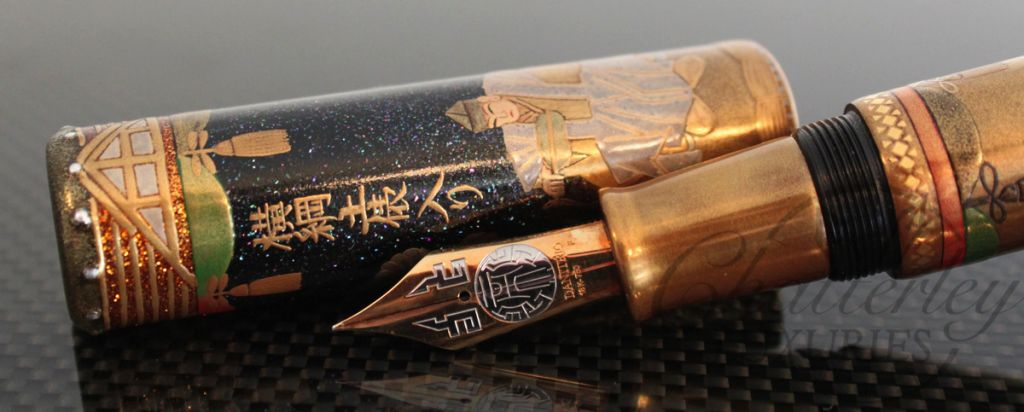 Good basic paintings start with base painting, which the craftsmen paint twice or three times with Urushi mixed with finishing powders to make the base hard and durable.  Then followed by the interim paintings which is done by one or two layers preparing for finishing paintings.
The pen is fitted with an ebonite feed and a size #8 18kt gold nib. The nib grades available are Fine, Med, Broad or Stub. This pen fills via eye dropper. Here is a link to Danitrio to see how the eyedropper works for their pens.
This pen comes in very special solid wooden box inside a nice cloth wrap.
The artist of this pen is Masanori Omote.
There are four Maki-e artists, who are now major Maki-e artists in the circle working on the Maki-e at Danitrio at present, and they were students of Masanori Omote before they became free lancers. His most recent works are the Maki-e on the walls in the main hall of well known Kissho-in temple in Chita City of Aichi prefecture. Omote san work Maki-e for here is more than 5 years, and his masterpieces such as Tokaido series were very well accepted. His recent remarkable works include "Fixed Stars", "Miyama Enreiso", "Four Seasons from Ise Monogatari" and of course "Kirin", he has appeared at Washington DC Pen Show with these works before. After more than 50 years on Maki-e, he is now one of the very few whose works reach to "collectible level" today
GK-1020, Sumo. MSRP $18,000.00 Limited to 18 pieces