The style of this pen is called Hanryo, which means companion. It is a line of pen that Danitrio created a few years back to accommodate customers who prefer a slightly smaller pen.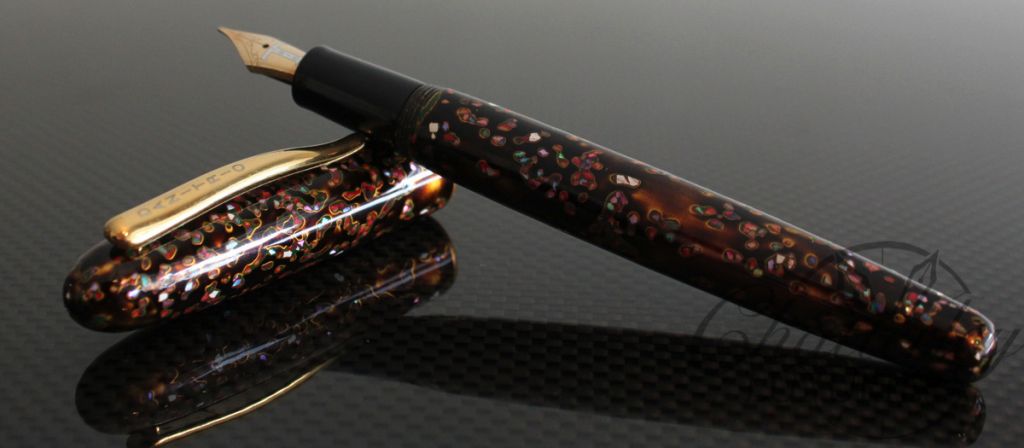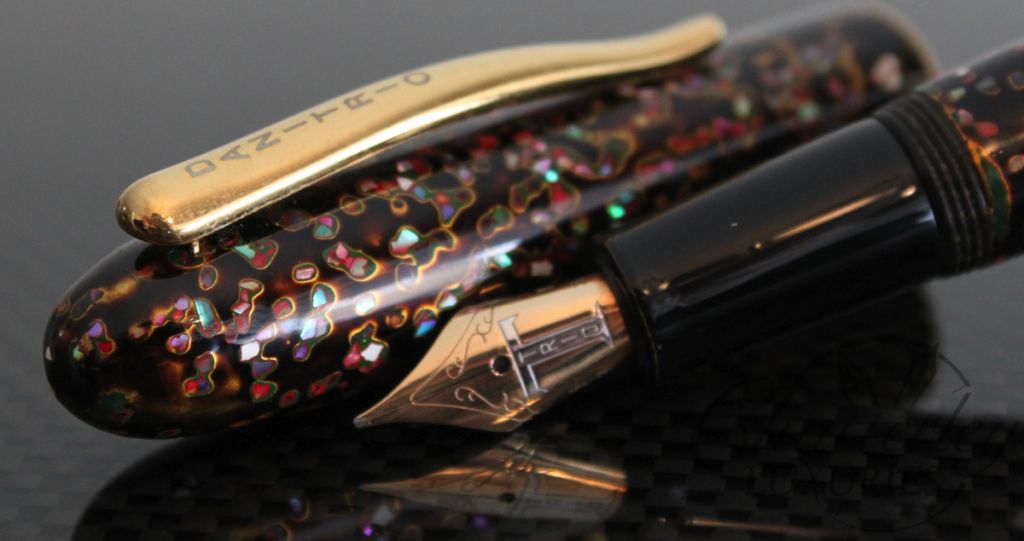 During the peaceful Tokugawa Era (1603-1868) Samurai had too much leisure time to spend, and the designs by Urushi paintings on their scabbards became fashionable as salesmen's ties in dress suits today. The paintings in various free patterns on scabbards were called Saya-nuri, and we call it Kawari-nuri today. There are almost unlimited ways to paint on the scabbards and we use such free pattern paintings on pens also, while they are not the authentic methods of Maki-e. We can categorize Kawari-nuri by different materials and techniques they use.
Danitrio makes remarkable hand painted pens using the Japanese skill and craftsmanship that has been mastered over the last few thousand of years. Maki-e is performed on the pen, after it has been hand selected, and prepared.  The Maki-e on this pen is more than just paint on a pen, it has texture, it has character. This is achieved through many many days and hours of carefully applying the Maki-e. On each of the pens that are hand painted, you may find the artists signature.
Good basic paintings start with base painting, which the craftsmen paint twice or three times with Urushi mixed with finishing powders to make the base hard and durable.  Then followed by the interim paintings which is done by one or two layers preparing for finishing paintings.
The specialness of Urushi is that the Urushi has a layer of membrane and the color of the layer will be lighter and shinier, and the Tame-nuri will look lighter and shinier within several months to a year.
The pen fills via cartridge convertor and is fitted with a size #5 Medium 18kt gold nib.