Description
Danitrio Mother of Pearl Fountain Pen
This pen is pre-owned, but is in like new condition.  It comes complete with original box.  It is equipped with an 18kt Medium nib.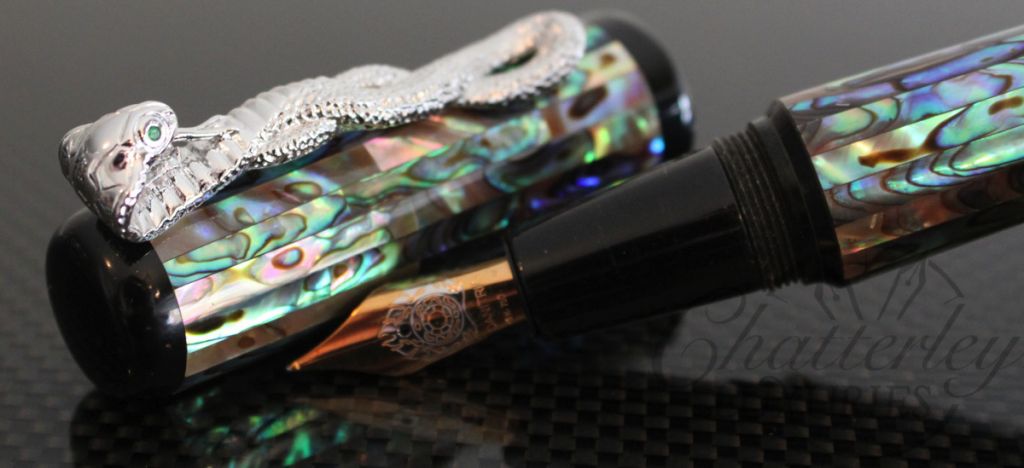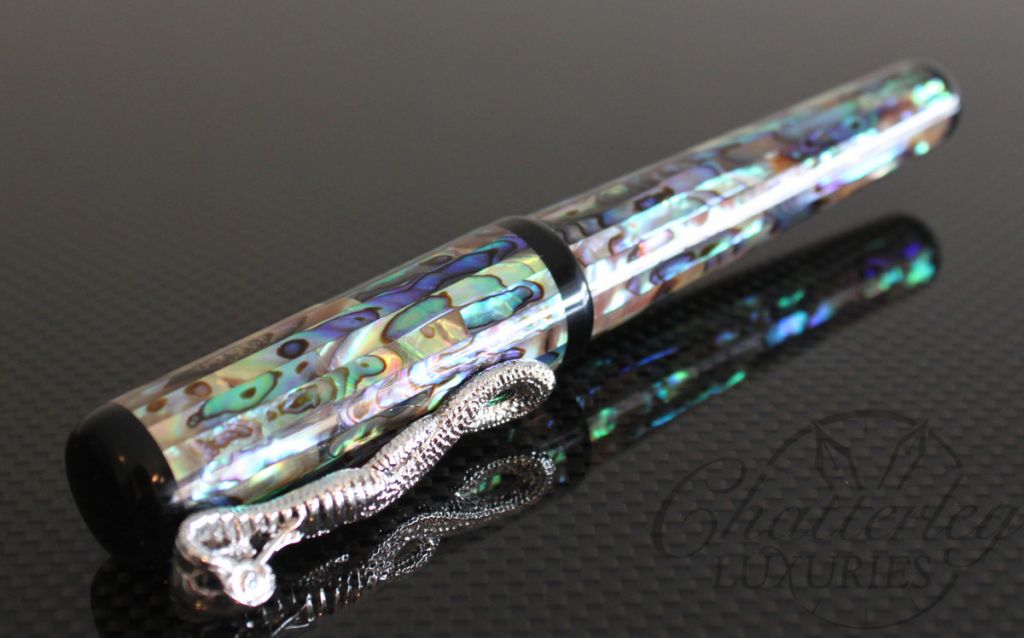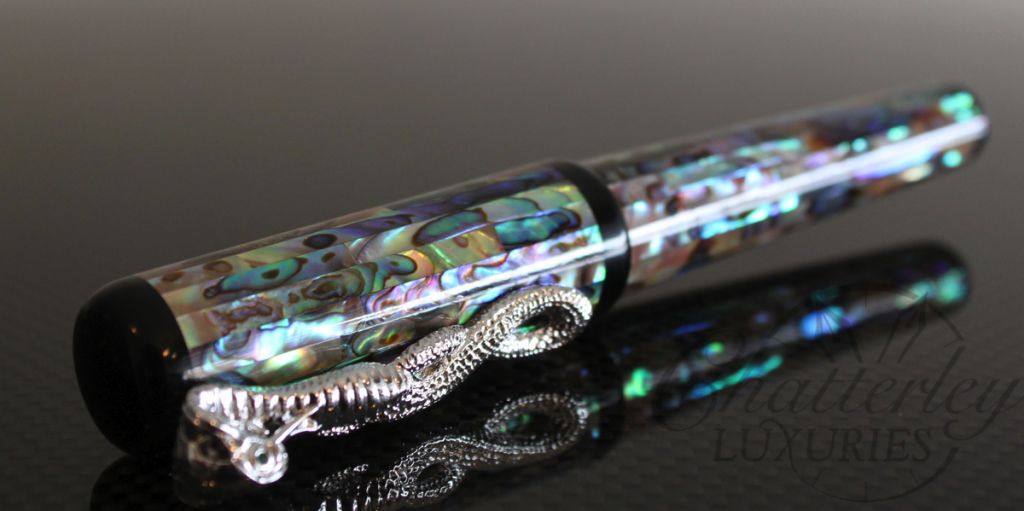 Danitrio has been known as a high quality pen manufacturer for decades.This pen is made out of Mother of Pearl. Mother of Pearl is not an extremely expensive material, but its very hard to work with, and there is lots of waste when making a pen fully out of it.
The quality of the mother of pearl depends on its clearness and big sizes, which are not easy to collect anymore. The material was cut into narrow but long sizes to paste by hand one by one according to the designs.
This pen fills via cartridge convertor.