Delta DolceVita Fusion Fountain Pen
Delta's award winning designers and pen makers bring generations of experience to create prized writing instruments for the world's most demanding writers and collectors. This collection was inspired by the Dolce Vita genius that Delta has perfected. Dolce Vita, meaning the sweet life, is a tribute to all those that work hard and love to live life everyday, thus a collection of pens that you can enjoy whether you are working or playing.
The Fusion Dolce Vita shines with the vibrance of the orange resin, contrasted with the black resin. True to the Original Dolce Vita the bottom cap, section and cap are all hand crafted in black resin, and the orange body. The combo is fantastic and has a very sporty feel to it.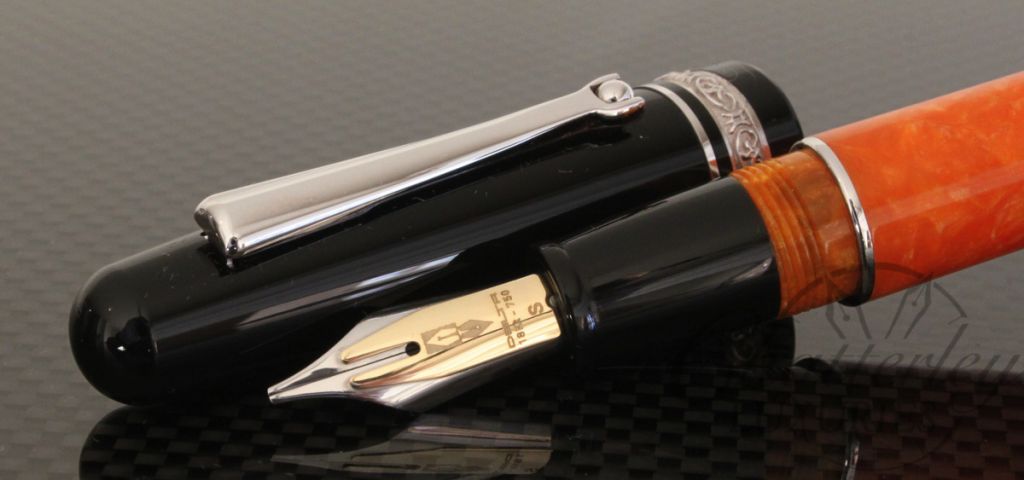 All of the pens in this collection are fitted with a Fusion 18kt gold plated nib and this pen fills via cartridge convertor. Designed and produced by Delta, and available in either EF, F, M, B, or Stub and the MSRP on the Dolcevita Fusion Fountain Pen is $525.