Description
Delta Fountain Pen Limited Edition Jubilaeum 2000
This pen is part of the limited edition release, it has been loved (used) and is in excellent condition. The outer box however in not in the best of shape, it shows signs of wear to point where it is falling apart on the corners. The pen is fitted with an OBB 18kt gold nib.
The Delta Jubilaeum was a year 2000 Limited Edition produced to commemorate the "ano del Jvbilaeum" (Holy year of the Jubilee) that coincided with the beginning of the third millennium. The Vatican, being the center of the Jubilaeum celebrations, is the visual theme of the pen: Delta contracted an Italian artist to create an engraved miniature of the Piazza of the Vatican, which was both engraved on the pen itself and included as a separate piece of artwork inside the packaging. Three versions of the Jubilaeum were produced, with 2000 pens in each batch: A black version with silver overlay, a red version with silver overlay, and a red version with gold overlay.
This one for sale here is the Red version with silver overlay.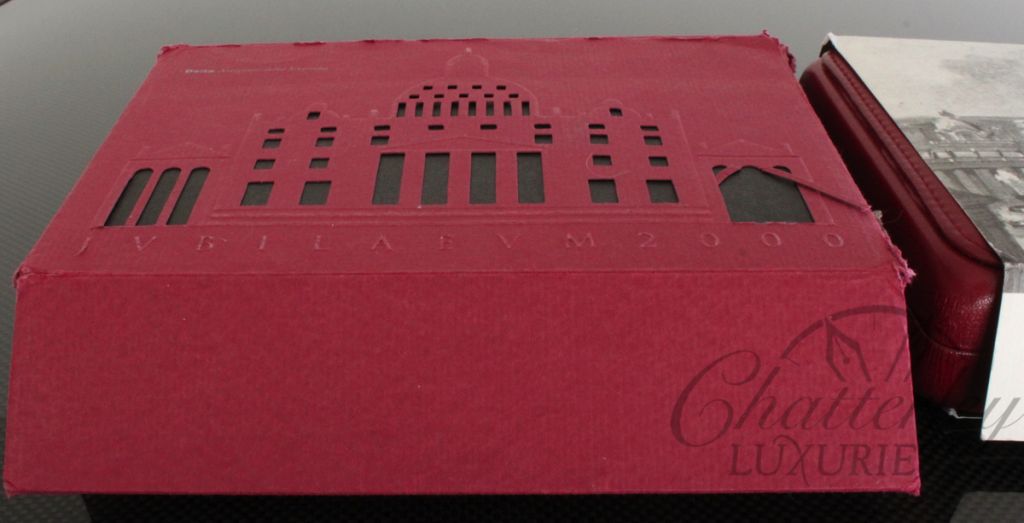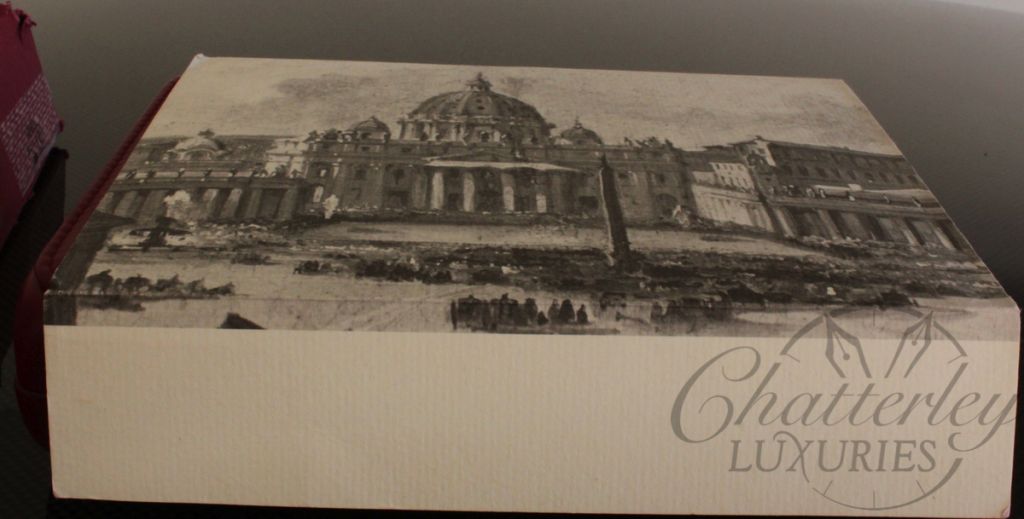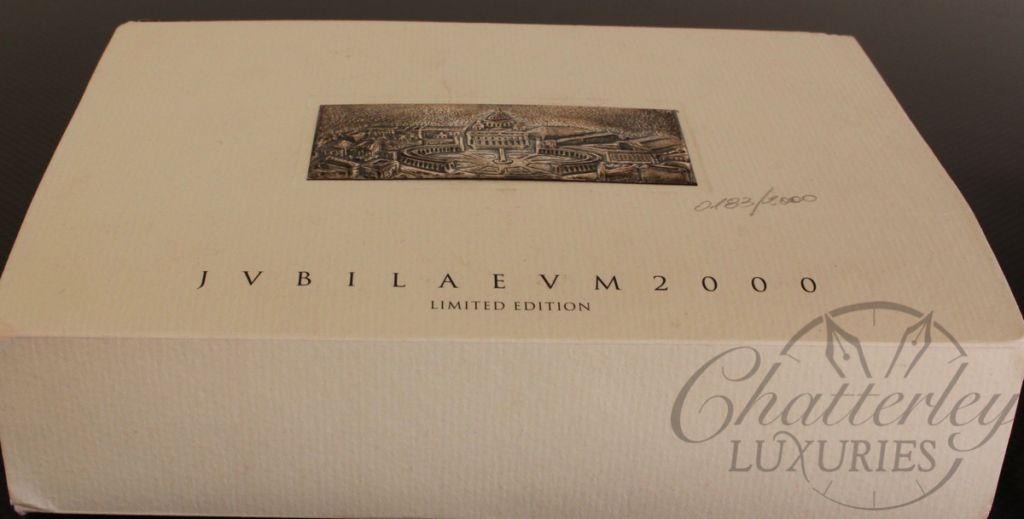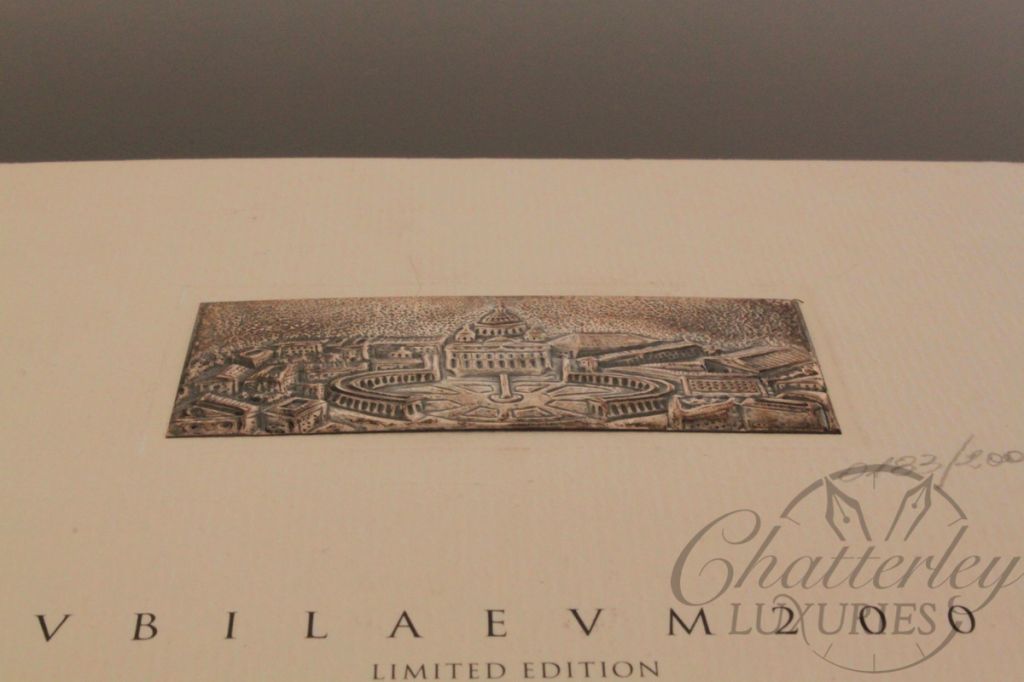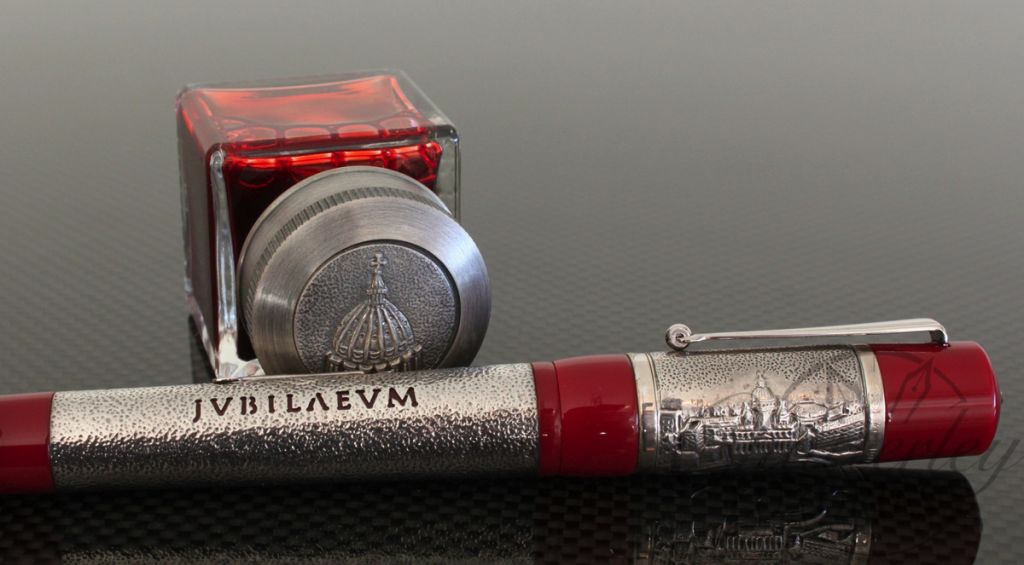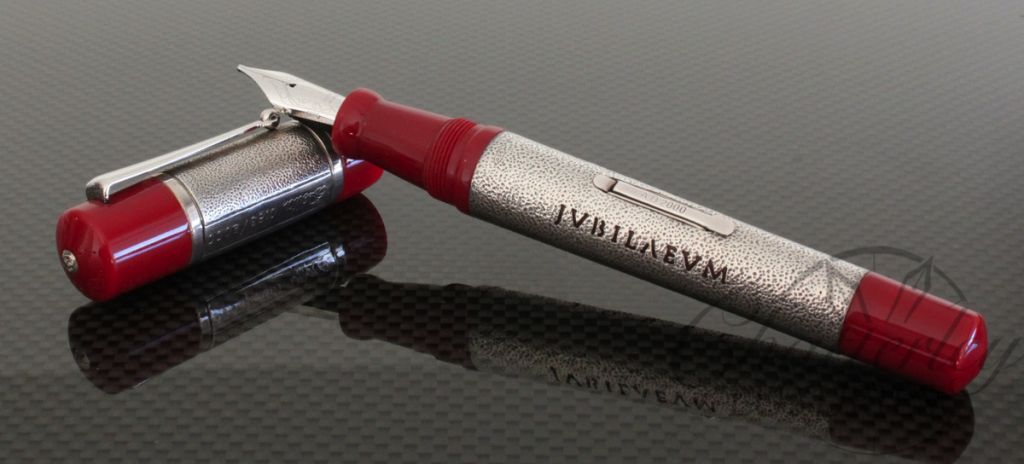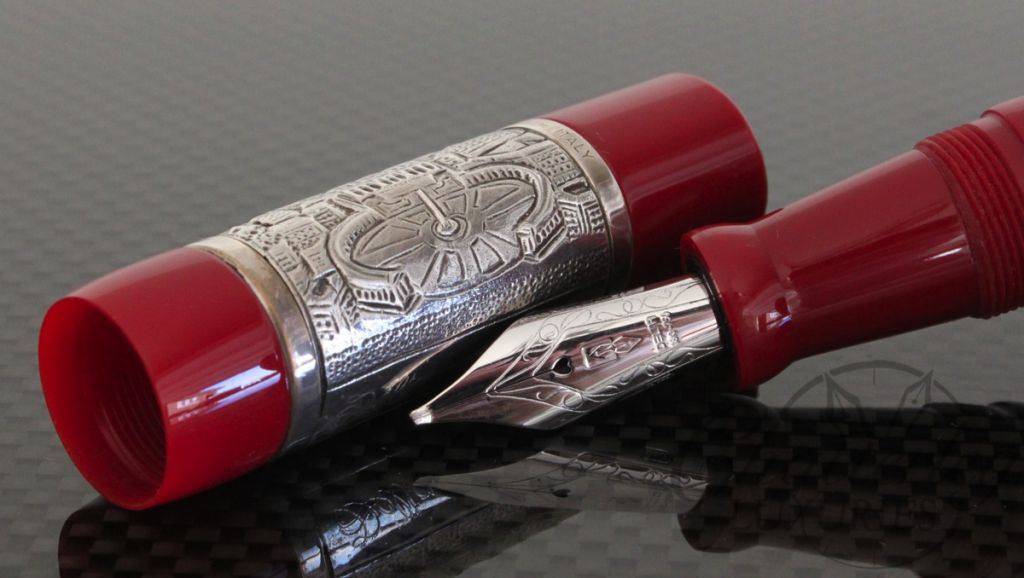 This Delta fountain pen combines a streamlined shape with classic design cues. The pen with a hand-made hand-turned custom acrylic resin body is exceptionally comfortable to hold. All of the trim on this is Sterling Silver, adding to the appearance and writing quality of this Delta pen. This pen fills with a lateral lever filler and features an 18kt gold nib.