Delta Lapis Blue Celluloid 188 Limited Edition Fountain Pen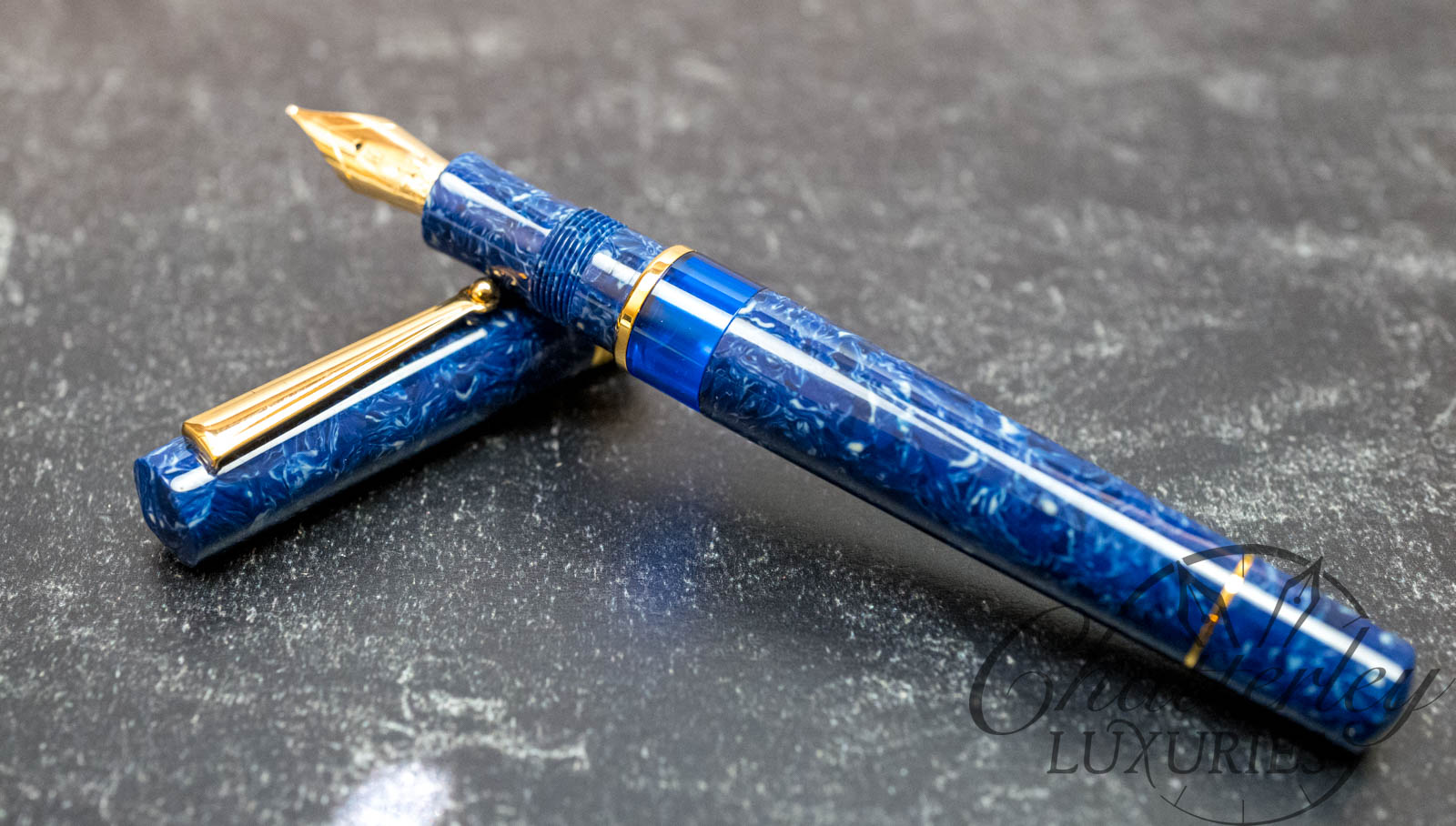 Below is the pen comparison to a Montblanc Le Grand 146

---
Delta returns with a magnificent new Limited Edition that takes the finest elements from its illustrious past while highlighting the reborn company's exquisite attention to detail and quality.
Made of a rare 30 year old lapis blue celluloid that is impossible to reproduce today, this fountain pen maintains many of the design cues familiar to fans of Delta from years past. From the Greek key mid- ring, the signature Delta roller-wheel style clip, to the smooth operating piston mechanism and ink view window, this limited edition speaks classic Delta.
Offered in four lustrous trims. 2 exclusive for the US (chrome and rose gold) and (Ruthenium and Yellow gold) for the world.  These trims highlight the elegance and details of its eye- catching design, the Delta Lapis Blue is limited to only 188 individually numbered pieces of each trim. Each pen is manufactured by skilled artisans in Naples, Italy and engraved with the Delta signature logo and limited edition number. The solid 14K nib is engraved in the classic Delta style and is offered in an incredible array of point sizes. (EF, F, M, B, S, FX EF, FX F)
Note only pictured below is the Rhodium and Yellow Gold Version.