Description
Delta dedicates a bold new line of special writing instruments to the legal profession and its practitioners – LEX. Translated from Latin as "the law", LEX is a tribute to the period of the introduction of written law in ancient Rome.
The LEX clip is decorated with a scale of justice emblem in rhodium-plated metal on black enamel. The rhodium cap ring is engraved with a Greek fret pattern set inside a black resin band. The LEX special edition is crafted in all-black, hand-turned resin. Its cap band is trimmed with white casein rings and rhodium plate.
The LEX fountain pen has the Delta Fusion nib, made with a "plate" of gold over steel, it enhances the chemical-physical properties of ink, making it flow more smoothly.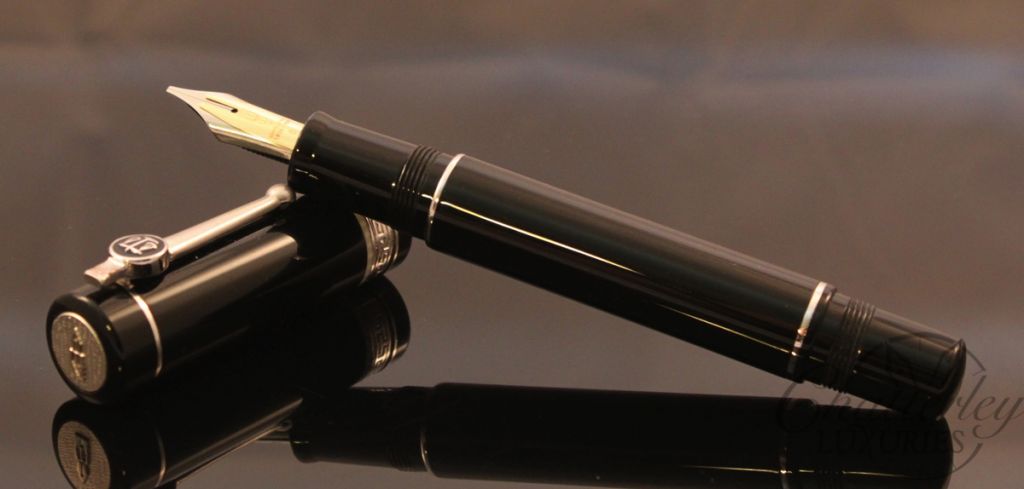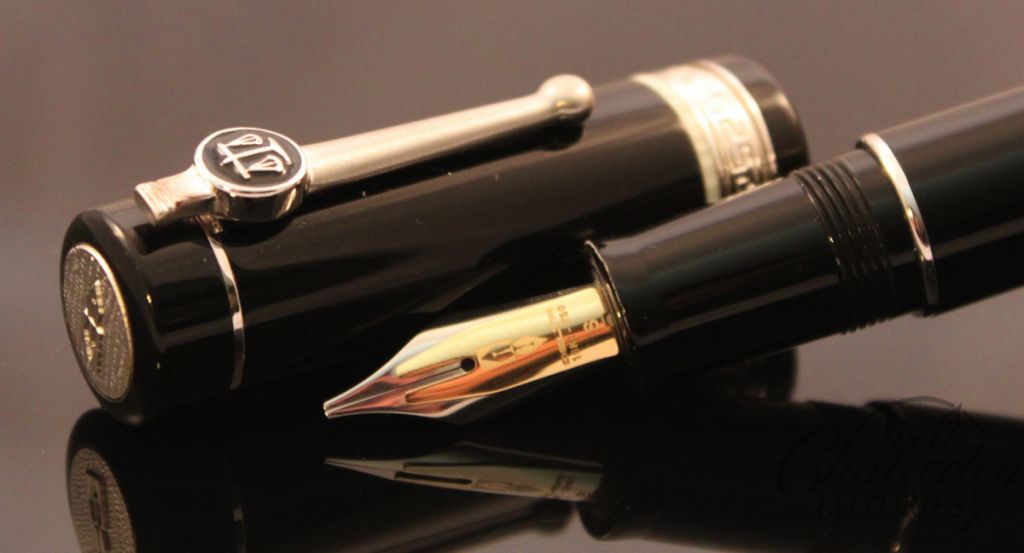 MSRP on this pen is $595