Delta Papillon Diamond Black Celluloid Fountain Pen
This pen is brand new and comes complete with original box, ink and papers.  It is numbered 041/100.  We also have the Ruby Red and Emerald Green versions in the same LE number. (AS IMAGED BELOW. THIS LISTING IS FOR ONE PEN ONLY)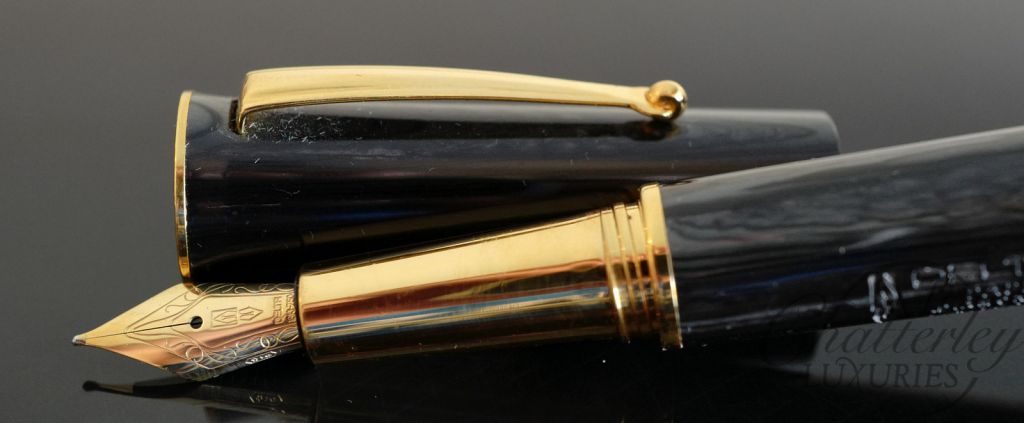 The PAPILLON (butterfly) COLLECTION's stylish silhouette and dramatic colors symbolize and characterize the designer's interpretation of what butterflies represent and have personified through time. This sentiment serves as inspiration for Delta's artisans as they handcraft each piece with skills passed down through generations.
Limited to only 300 fountain pens in celluloid, 100 pens per each of the following colors:  Diamond Black, Emerald Green and Ruby Red.

The trimmings are gold plated and the ring placed in the extremity of the cap is Vermeil.  It is equipped with a Medium 18k #4 sized nib.  Filling system is cartridge convertor.