CONDITION NOTE: OUTER BOX HAS SOME SLIGHT DAMAGE TO IT. SMALL TEAR ON THE TOP AND HAS SOME WEAR AS WELL. PEN IS PEFECT.
Among all of the world's most luxurious streets, very few can match the essence of refined elegance like Rome's ViaVeneto. The street was the backdrop for Federico Fellini's classic movie, La Dolce Vita (The Sweet Life). Today, Via Veneto is home to the exclusive hotels, 5 star restaurants and shops that cater to celebrities from every industry.
The Delta ViaVeneto collection embodies the Italian "Sweet Life" of the 1950's in six exquisite writing instruments all of which are crafted in Galalith. This material, also known as Casein, is made from natural materials such as soy, wheat, or milk. The result is a unique look and feel that proves that the sweet life will always be in fashion.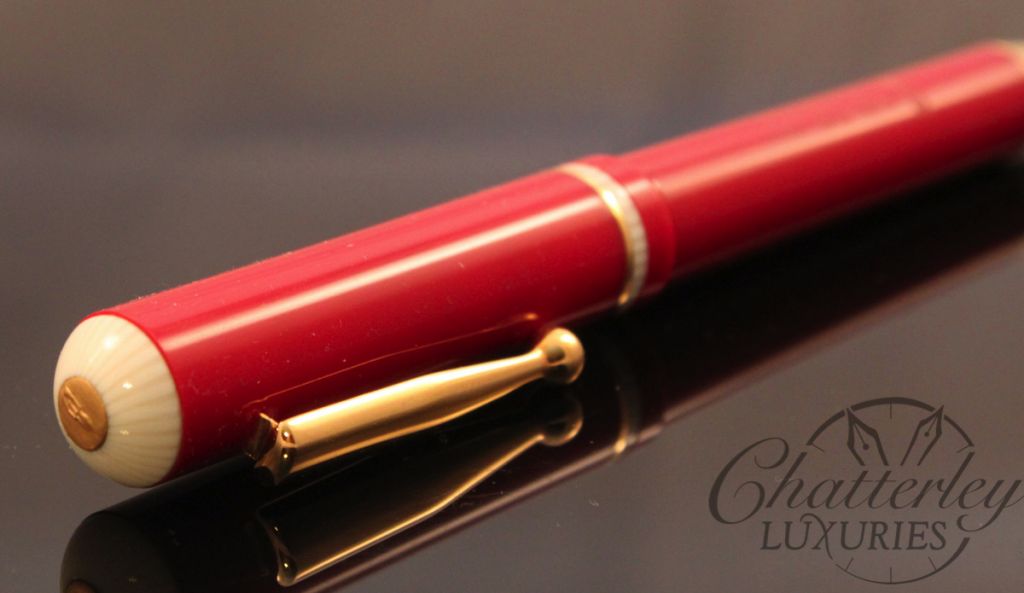 MSRP on this pen is $195