Diplomat Zepp Limited Edition Fountain Pen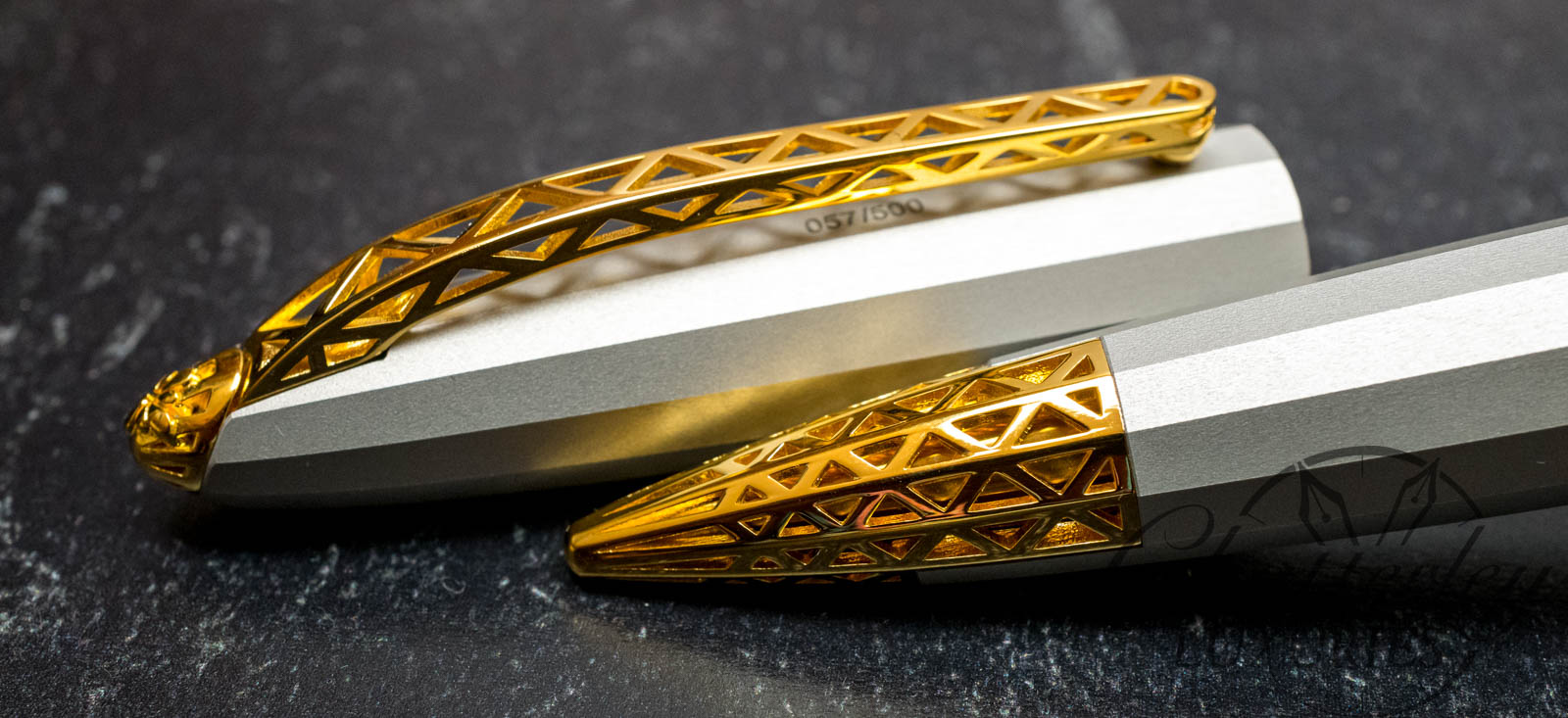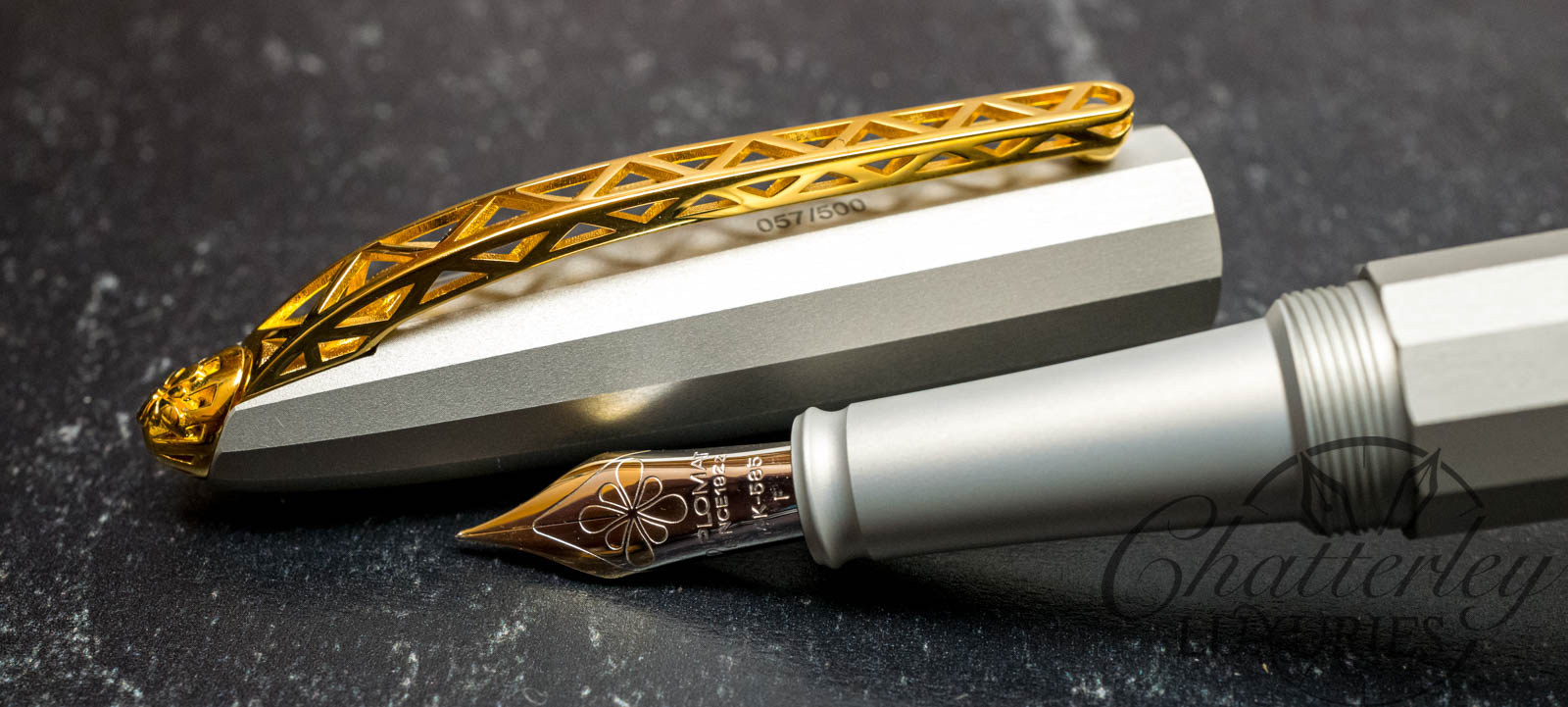 With Zepp, Diplomat affirms its virtuosity in the field of exceptional writing instruments. Produced in a limited edition of 500 copies, this metal pen is made up of around twenty pieces of aluminum and brass.
Entirely assembled by hand, it is distinguished by an ambitious design inspired by iconic innovations of the contemporary era. The clip and the ends of the Zepp, in finely chiseled brass, create ornate laces that renew the waking dream of metallic architecture: Bridges, museums, covered markets, and train stations. The trims are made of 3D casted brass, and the clip is spring-loaded for ease of use.
The body and grip are made of anodized aluminum to reinforce its resistance to impact and wear. The oblong 12-faceted structure, whose matte and refined finish contrasts with the gold shine of the trim, recalls the shape of the zeppelin, the mythical airship of the first decades of the 20th century.
Both modern and timeless, witness to an endlessly renewed creativity, Zepp reveals all the depth of the know-how of our nearly century-old house. Like all Diplomat writing instruments, the Zepp is handcrafted in Germany, in our workshops, where around fifteen people assemble and test each object with relentless attention and precision.
The individual limited edition number is discreetly engraved below the clip. The pen features a two-tone smooth writing #6 JoWo 14kt gold nib and fills via standard international cartridge/converter (both are included).
It comes in a luxury matte black box with a magnetic system closure. The carved metal plate on the top is a reminder of the Zepp concept. A leaflet and guarantee card are inserted into the box.