Esterbrook Estie Candy Fountain Pen Collection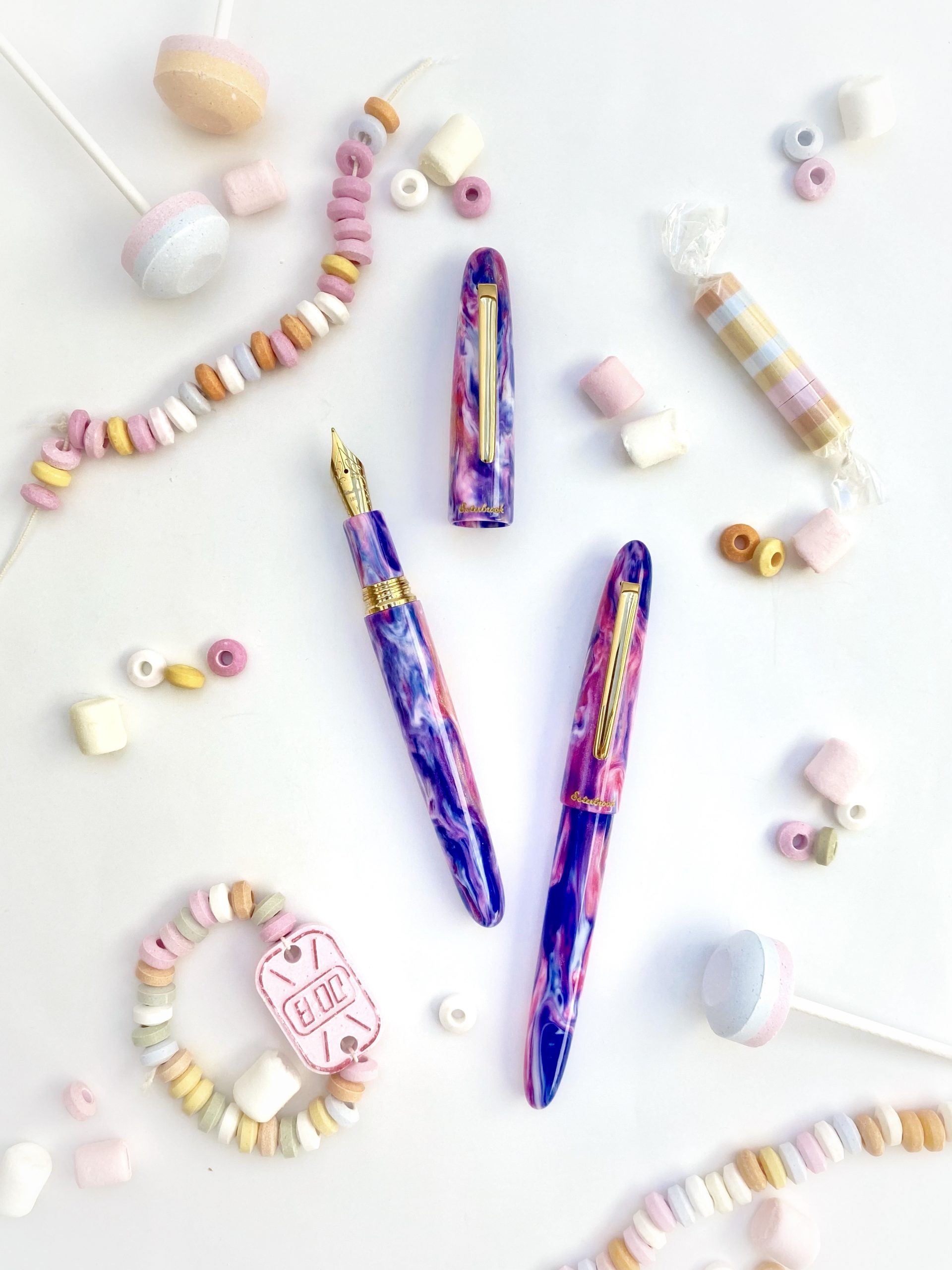 From the Esterbrook Company:
Introducing the limited edition and most special of sweets, the Esterbrook Estie Candy.
Candy was concocted in our kitchens (okay, we don't really have kitchens, but you get the point,) using an extraordinary hand-blended Diamondcast blank made by McKenzie Penworks.
What makes this material so different from the rest? A scientific treasure 200 years in the making.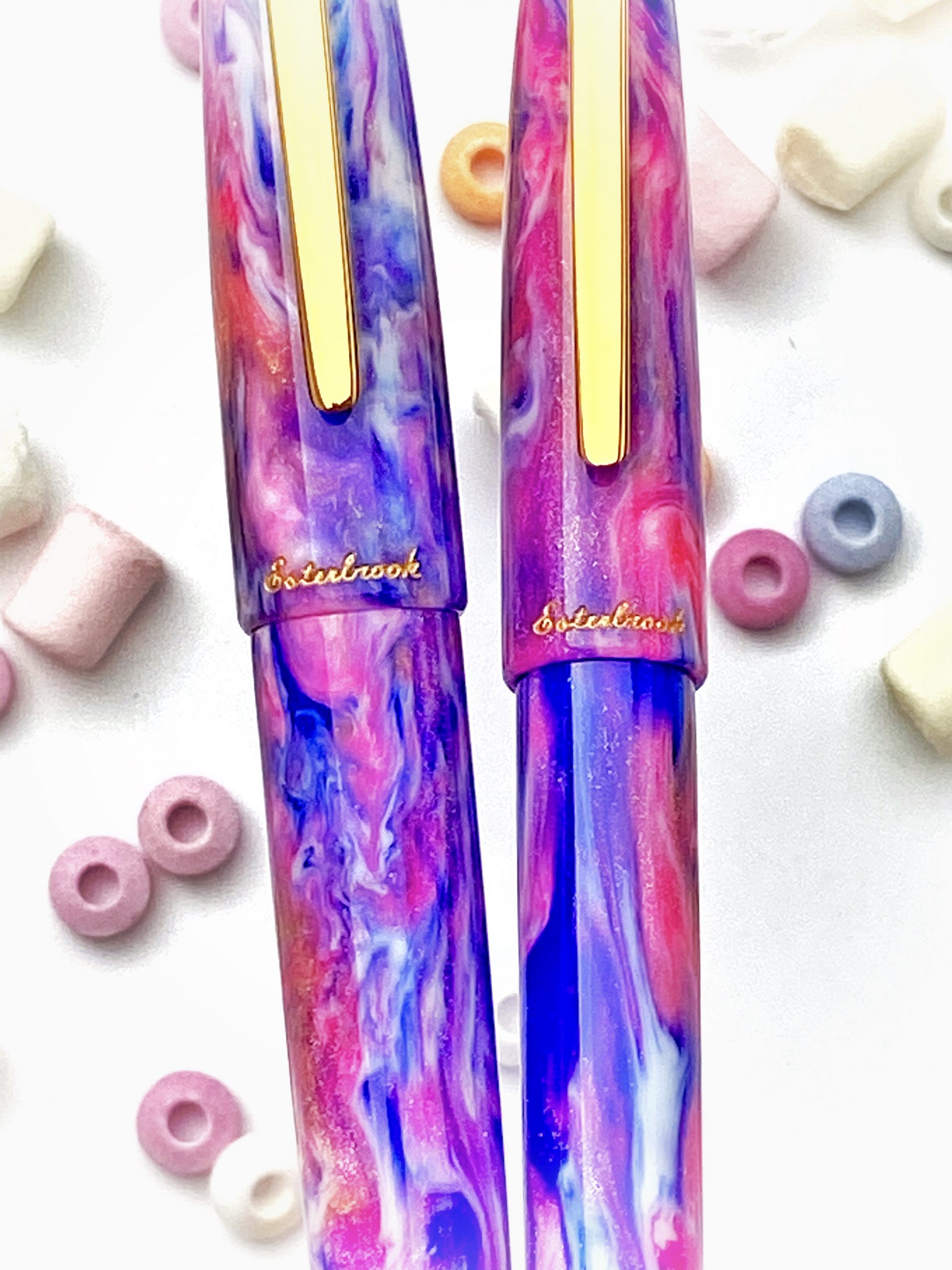 That blue you see is no ordinary blue, but YInMn Blue, a 2009 discovery that made history for being the first natural blue found in over two centuries. We love it because of its glorious vibrancy. The world loves it because it's a true blue, from the earth, and isn't toxic. Not poisonous and gorgeous, it doesn't get much better than that. It's become so popular that the demand exceeds its availability (this is a rare pigment, indeed,) but we have a bit and now you can, too.
And if that wasn't enough, for your next party trick, this pen glows under black light. The neon pink in the material is truly neon!
If you have a sweet tooth, we weren't kidding about the limited edition part. There are 400 of Candy available across the two models.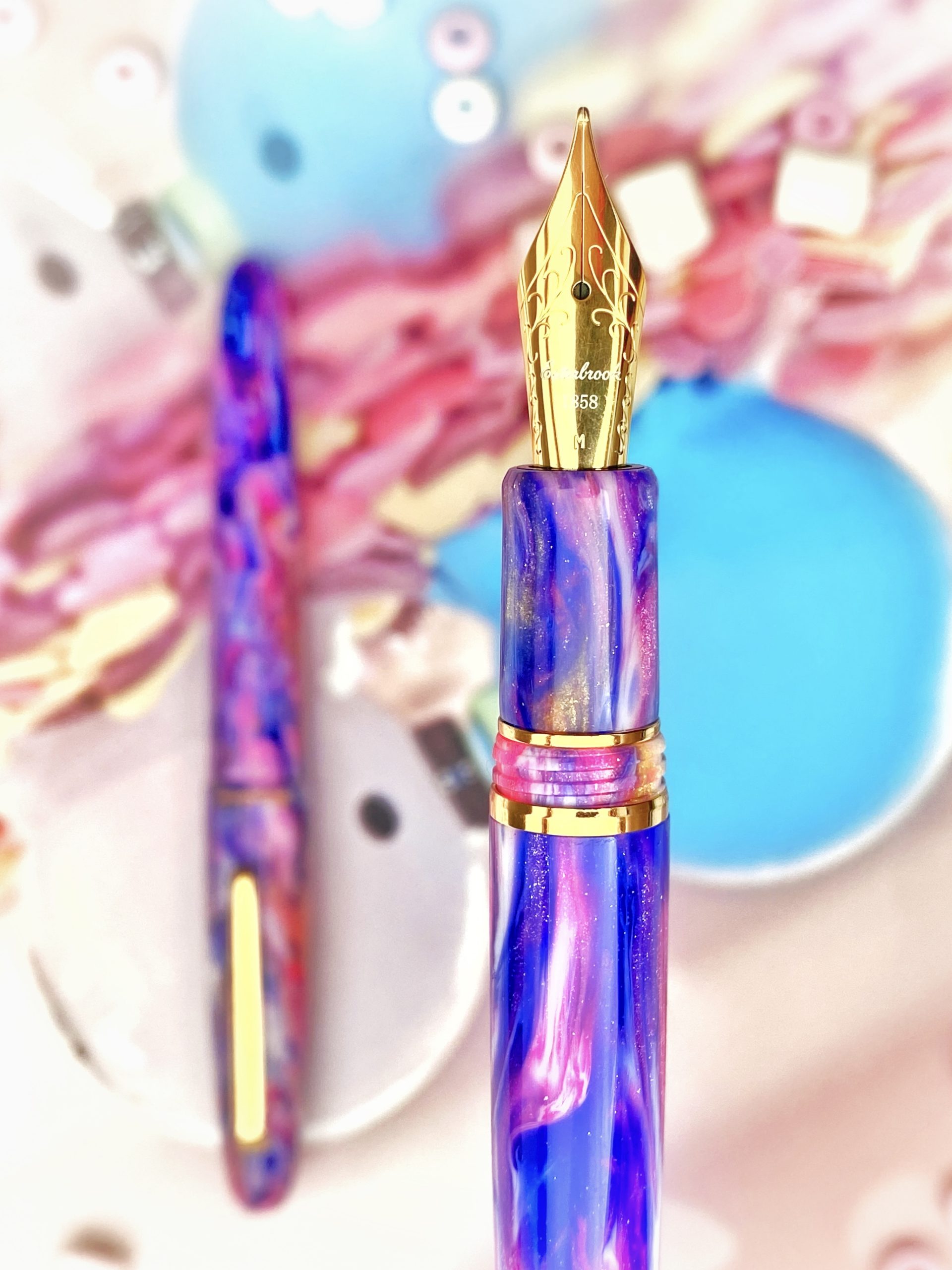 Candy is available in Fountain Pen and Oversize Fountain Pen. The Fountain Pen models are available in Jowo EF, F, M, B, 1.1 stub, Journaler and the newest addition to our Custom Nib Collection, a Needlepoint ground by Kirk Speer.
All models have our proprietary cushion cap closure and for extra measure we trimmed it in gold for a finishing touch that truly makes this pen a golden ticket.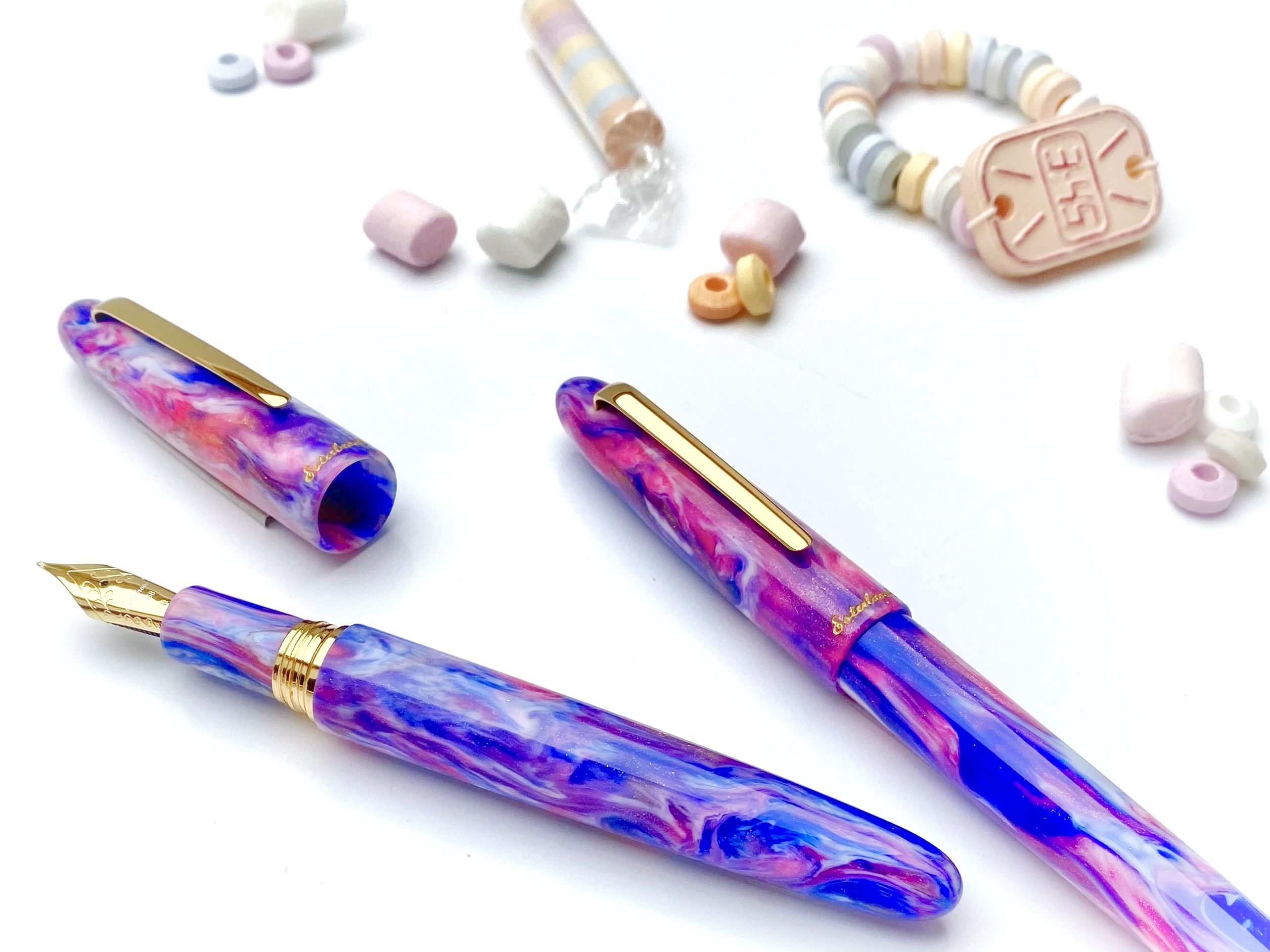 MSRP $395 for the Oversized version, $350 for the Standard version
History:
Esterbrook began manufacturing nibs in the US in the mid 1800s, but the 1930s were a period of importance, as they introduced their first interchangeable nib system in 1933. The interchangeable nibs gave the user many options for writing, whether in school, business, personal etc. Today, a similar system is reborn with the Estie and the specially engineered MV Nib Adaptor. The MV adaptor delivers a vintage nib experience with a modern shape Esterbrook pen.