Leonardo for Chatterley Grande Furore "Noble Argon" Purple Celluloid Nitrate Limited Edition Fountain Pen (Rose Trim)
A Chatterley Exclusive. The Noble Argon is a very small run of only 10 pens, numbered 1-10 Sterling Trim with Rose Gold plating. Number 8 14k nib and piston filler. The name Noble Argon comes from the discovery of noble gas in space. The molecule, argon hydride, was seen in the Crab Nebula by a team including astronomers from Cardiff University in 2013.
"Chatterley Founders Club" price available. On specific Chatterley Designed, Collaborations or Exclusives we will be offering a special price for anyone who has previously bought any Chatterley Collaboration/exclusives from us. Just email us at info@chatterleyluxuries.com to let us know when and what Chatterley pen you purchased from us to get the Founders Price.
Image taken by the Hubble Space Telescope.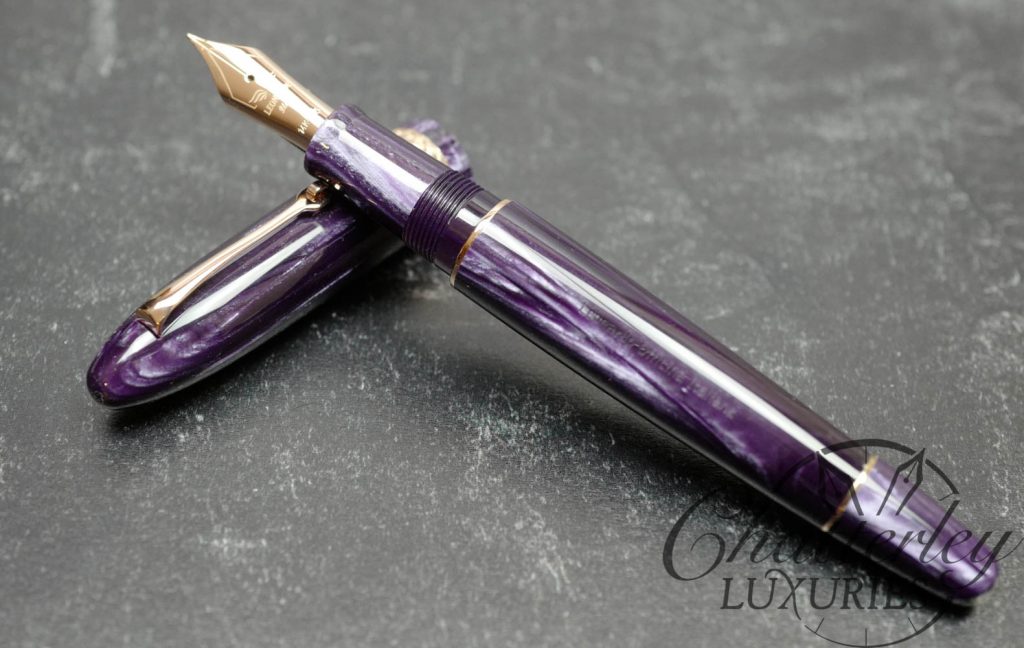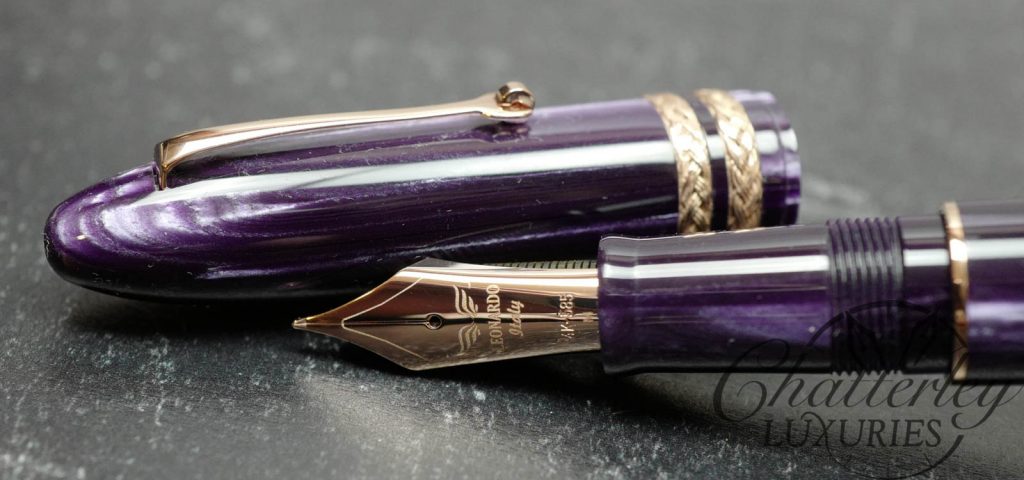 And the story goes on … A family tradition. Leonardo is a forge, a laboratory where experience and craftsmanship are mixed giving life to "pleasure", the pleasure of writing. Over 45 years of experience in the field of writing instruments, handed down from father to son, from generation to generation. Leonardo Officina Italiana holds a special place in the heart of Armando Simoni Club pens, because the owners of both companies share a history and a passion for pens. In 1982 Ciro Matrone, one of the founders of the Delta pen company.
Positivity and desire to start with a great enthusiasm driven by passion for writing instruments and forty years of experience in creating them. A collection inspired by the Italian vintage pen styles known throughout the world, well balanced in size and in metal details.